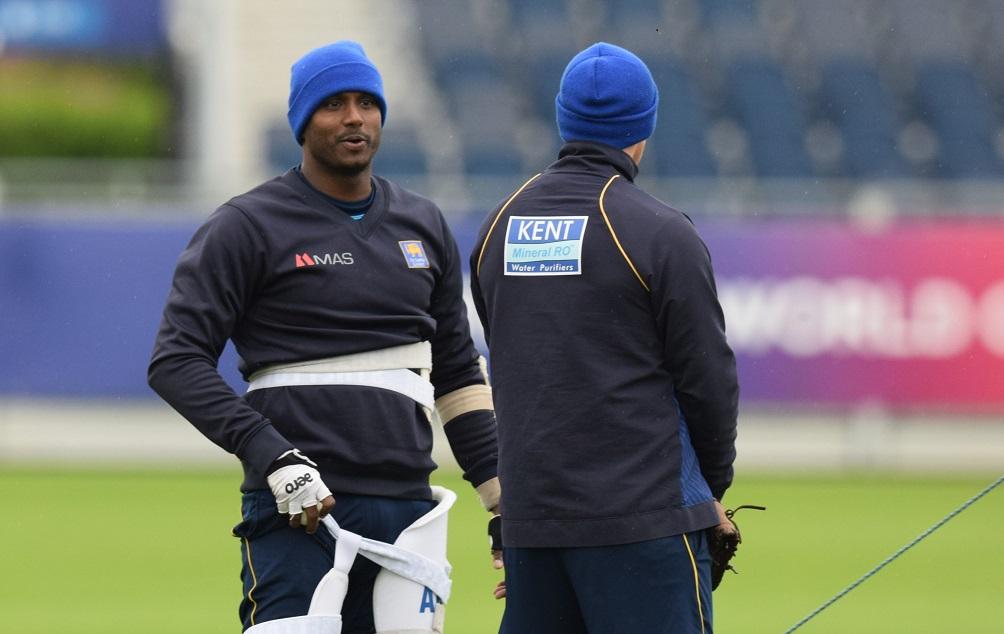 Champika Fernando in Chester-le-Street
Sri Lanka are planning a team effort with everyone stepping up to the plate as they head towards the tail-end of the World Cup's first round being played in England and Wales. Fresh from a scintillating victory against England, they defied cold weather in Durham on Tuesday to attend training after two days of rest. The temperature was as low as 12 degrees celcius, but the players were keen to fine-tune their skills ahead of a crucial game against South Africa on Friday at Chester-le-Street.
A win here will take them a step closer to the semi-finals with two matches remaining against West Indies and India. "We need to get into the game," Head Coach Chandika Hathurusingha told reporters after Tuesday's training session. "Stay in the game. That's what we are trying to do in every game."
"We have played South Africa recently and we know what their strengths and weaknesses are and vice versa," he reflected. "What we need to do is to keep their big players as much as possible away from the game. Their impact players. On the other hand, we need to get our big players to perform, like it was the case in our last game."
Sri Lanka beat England—one of the pre-tournament favourites—by 20 runs on Friday after some impressive individual performances by a few players. Veteran seamer Lasith Malinga stood out with his 4 for 43. But Avishka Fernando, Angelo Mathews and Dananjaya de Silva deserve their places in the sun.
"Our top six guys have been amongst runs at some stage of the tournament," Hathurusingha said. "It's a matter of now coming up with a team effort. Not all six guys are going to score runs. But at least four guys need to put up their hands and come up with meaningful contributions."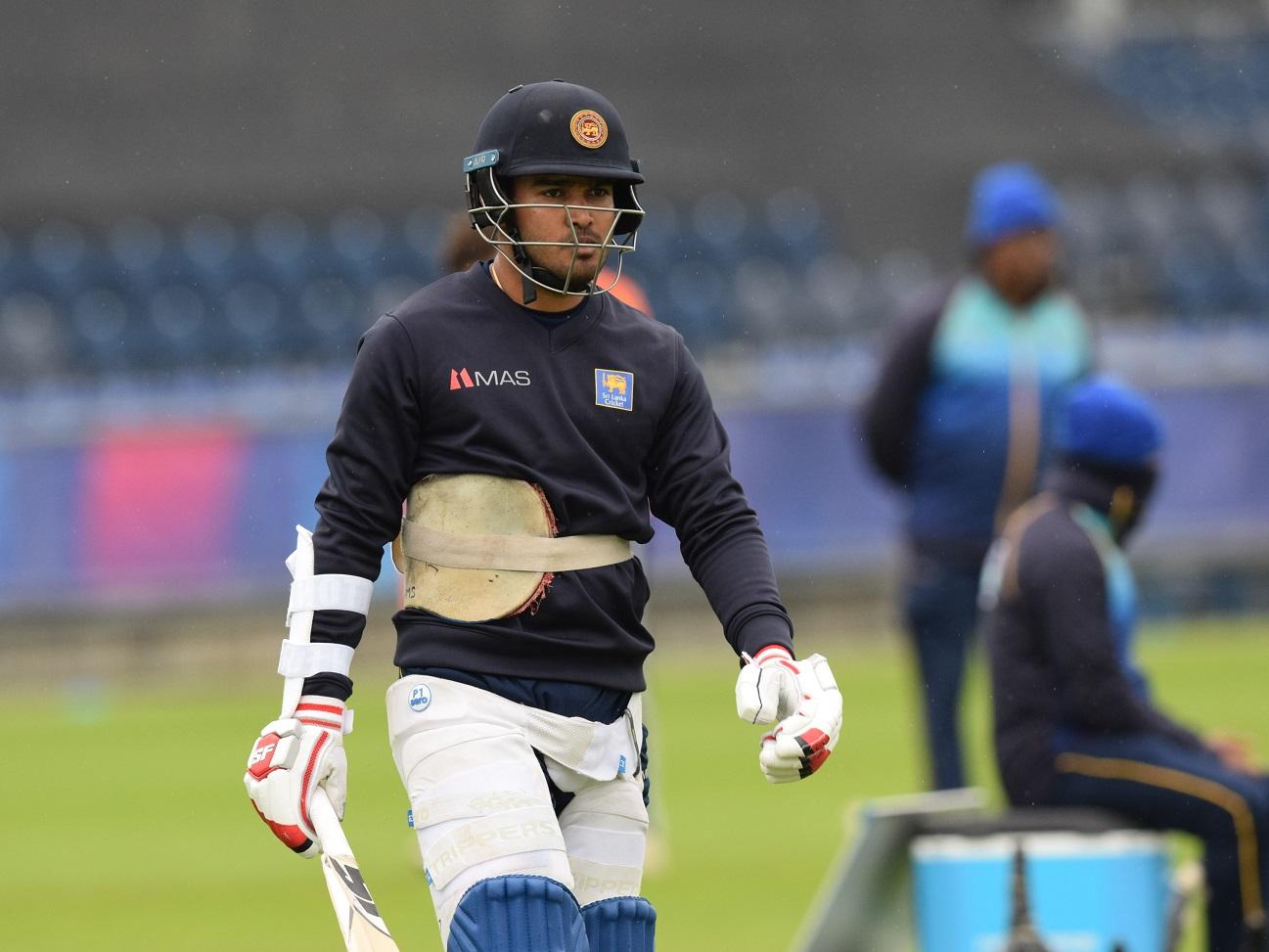 South Africa, while having two games remaining in the tournament, are out of semi-final contention having lost five of their seven games. Hathurusingha admitted that Sri Lanka is probably a batsman short. Jeevan Mendis and Milinda Siriwardena were chosen ahead of Niroshan Dickwella, Upul Tharanga and Dinesh Chandimal as batting all-rounders. But they have done too little to justify their selections to the side.
"We have not much choice," he said. "This is the best we can do. The good thing is Dhananjaya, who has been batting lower down the order, has got some runs for us. His partnership with Angelo was crucial. It is what we expect of him. We don't have many options. That's the best combination that we have in this squad."
"He is a wonderful player," Hathurusingha said, of Niroshan Dickwella, left-handed wicket-keeper batsman. "That type of players win games for you. He is very unorthodox. Some games, he will fail. You can't expect him to fire all the time. You can't have three years of consistency. He will have a struggle, too. I can only say that he is going to be a very good asset for Sri Lankan cricket moving forward. Selection is not in my hand unfortunately. I expect him to come back and play a big part moving forward."
Hathurusingha was happy that the middle-order found some form in the last game and hoped they will carry the momentum in to the next three games.
"It is important that they got runs," he said, of Sri Lanka's win against England. "At the same time, two of our seniormost players step up. Angelo played a fine innings. Difficult knock, as he was under pressure without many runs behind him in the competition. For him to focus and finish the game like that and for Lasith to bowl like that and get wickets, always, whenever he came in to bowl was crucial."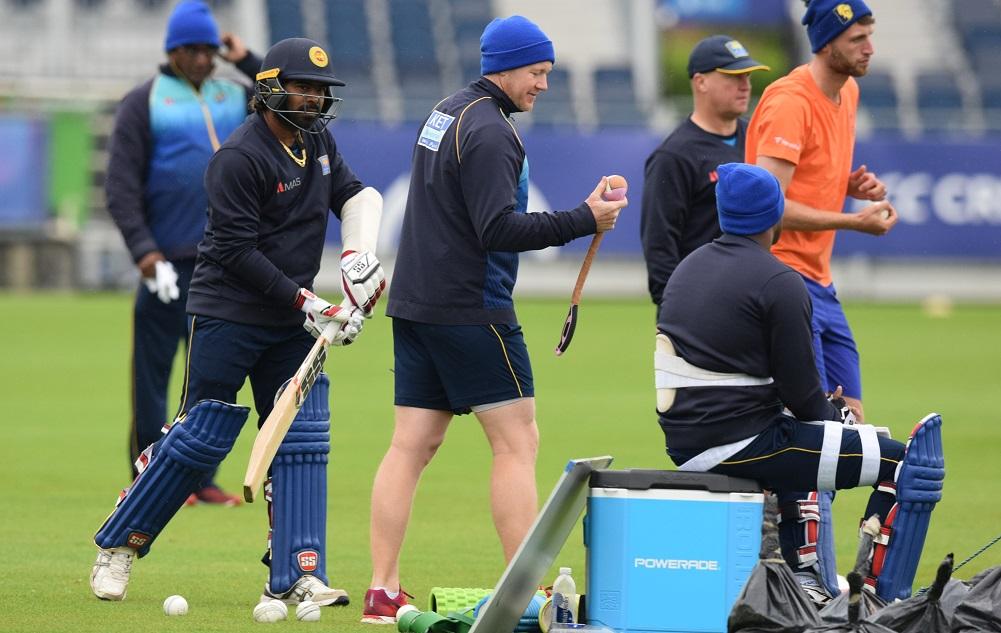 Mathews made an unbeaten 85 in the game but it was young Avishka, playing his first World Cup game against probably the toughest opposition of the tournament, who changed the thrust with a gem of an innings that helped Sri Lanka recover from some early blows. His brisk 49 off 39 balls had all the characteristics of a champion in the making. He took the pressure off Kusal Mendis, and met the English seamers fearlessly. His innings, after being two down for just three runs, is a statement of his class and positivity.
That is probably the best knock in the World Cup so far," Hathurusingha said, giving young Avishka his due credit. "A lot of guys have scored hundreds in the tournament but that was pure class cricket. It was a breath of fresh air. A rookie comes out to play his first game of the World Cup and takes on some of the best bowlers. He wasn't just simply attacking. It was controlled batting. When we were two down, he gave us the momentum that we needed. Same with other three partnerships that we had in the game."
Commenting on the team bonding session they had on Sunday, the Head Coach said: "The reason is that, when you are on a long tour like this, you train all the time. You are constantly on the move and players need freshness. We gave them two days off. Then we went and did something that they really enjoyed. They were very competitive. I have a few bruises to show you. So we had a really good day out."
Sri Lanka batting coach Jon Lewis on conditions in Durham and the mood of the Sri Lankan players

We are in a good position at the moment. We are going into South Africa's game where the top five guys have scored 40 plus in the last two innings. That's a position of strength we haven't had in this competition so far. Only Dimuth and KJP have been our main scorers. Now we are going into a game with five our guys amongst the runs. It took lot of confidence I think the way they played in Leeds. Obviously against a good attack. I think we assessed the conditions early. Apart from Avishka, I don't think anyone else found any fluency on that pitch. It was not coming onto the bat. Kusal Mendis' knock wasn't that entire fluent but very valuable. The partnership he put up with Avishka and Angelo were crucial. It was a case of him working out, maybe I am not here to hit lot of boundaries and maybe I will do the job for the team. Even if that wasn't too pity.