---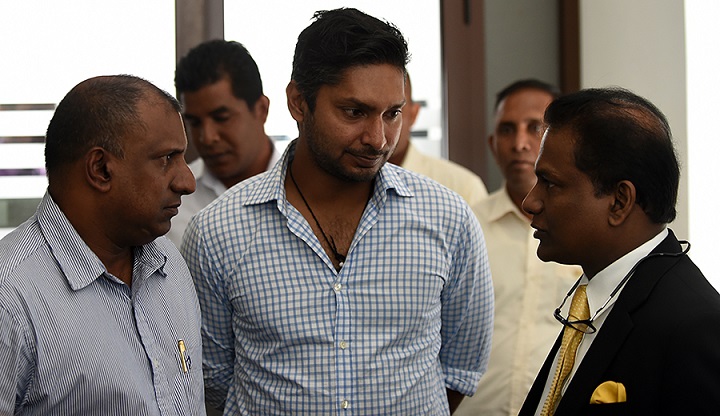 By Champika Fernando
The report of a four-member committee appointed to make recommendations to improve the fortunes of cricket has advocated sweeping changes to the way Sri Lanka Cricket (SLC) is administered and the game is managed.
The report's 53 proposals will now be assessed by another five-member committee headed by former Sri Lanka Cricket President and respected businessman Hemaka Amarasuriya. This committee also comprises three former national captains--Anura Tennakoon, Aravinda de Silva and Kumar Sangakkara--and the Director General of the Sports Medicine Unit Dr. Lakshman Edirisinghe. Mahela Jayawardena has been invited but he is yet to commit.
Among the recommendations are rationalizing the existing voting system; changing the domestic cricket structure; appointing a Cricket Advisory Committee of former cricketers; providing more international exposure to age groups and Sri Lanka A cricketers; appointing full-time paid selectors; establishing a cricket brain centre for data analytical work; implementing a performance-based reward mechanism for all contracted players, coaches and selectors; a proper mechanism for player rehabilitation and counseling; and improving infrastructure facilities including upgrading and expanding existing high-performance centers.
The committee strongly feels the current voting system for SLC is the basic problem in that body's administration, especially as stakeholders from outstation areas has the power to decide how the future of the game is governed. Therefore, the committee has recommended rationalising the current vote base, taking the constitutions of Cricket South Africa and Ireland as examples.
However, the committee felt that proper legal advice must be taken as it will require changes in the constitution and will have an impact on the facilities and funding of voting clubs.
Another area of serious concern is the weak domestic cricket structure. The committee recommends reducing the number of clubs and matches in first-class cricket and increasing the number of matches in the provincial tournament. They also suggest conducting an IPL-like tournament for local cricketers with the participation of international cricket players to expose Sri Lankan cricketers to international match environments. First class matches should be played in international venues to give proper ground experience to domestic cricketers, it is recommended.
The committee emphasizes the importance of separating administration from cricket management and development. "The administration should be handled by professional administrators who can be corporate and public sector executives and they should not be operationally involved into the development of cricketing skills," it states.
A Cricket Advisory Committee consisting former national players should be appointed to advise the board on cricket-related matters pertaining to the international and domestic game.
While emphasising the need for Sri Lanka Cricket to work closely with the Sri Lank School Cricket Associations, the report says more opportunities and exposure should be provided to junior players to improve their skills. These include more international matches for age group teams and scholarships to represent foreign clubs.
The report has found that there is no proper data-driven decision-making that sustainably focuses on player development. Therefore, it suggests establishing a brain centre and investing in an internationally renowned sports data analytical tool in order for players to improve their skills and to study opponents.
Sri Lanka has had at least nine coaches during the last seven years which also had a direct impact on recent poor performances. The report says coaches should be appointed for a longer period through a transparent process. It also suggests providing stability and security for coaches who are involved at various levels of player development.
The committee calls for a review of the players' Code of Conduct and appointment of an independent and autonomous disciplinary committee.
In order to manage injuries which Sri Lankan players have been plagued with during the last 12 months, the report suggests upgrading SLC's existing high-performance center and also expanding it to the provincial level.
Following Sri Lanka's defeat to India, Sports Minister Dayasiri Jayasekera appointed a committee headed by Milton Amarasinghe, the Chairman National Sports Council, who in turn chose three professional consultants to study and make recommendations.
The proposals were floated after collecting data from various individuals, including former captains, administrators, selectors, current national players, presidents and secretaries of affiliate clubs and media personalities.
"I will make sure these recommendations are implemented," Minister Jayasekera said. "I have asked the committee to make short, mid and long-terms plans in order to implement these recommendations. The most important thing for them is to get the team on a winning track. They will work on that first and start on putting the house in order."