---
Australia's players' union Friday rejected a Cricket Australia pay and conditions proposal, saying it was unfair and disrespectful.
The sport's governing body put forward an improved offer, but the Australian Cricketers' Association called it a "win" for administrators, but a "loss" for cricket.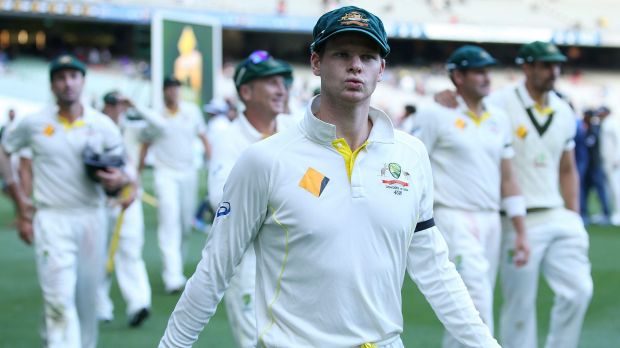 Steve Smith supports the players association's rejection of CA's offer.
CA has offered total potential pay for all players, including guaranteed and performance elements, of Aus$419 million over the next five-years, an increase of 35 percent.
Men who represent Australia at international level would see their average yearly retainer rise to Aus$816,000 by 2021/22.
With match fees and performance bonuses, the expected average income for these players -- including Big Bash League Twenty20 payments -- would soar 25 percent to Aus$1.45 million.
CA also plans to more than double elite women players' pay, giving them the opportunity to pursue a fully professional career at both international and domestic levels.
But the ACA said the offer compromised CA's "otherwise positive response to the ACA's calls for gender equity".
The players union added that the proposal also "disrespects the value of domestic cricketers and the role they play in Australian cricket".
It further said the offer "fails to allocate with transparency or certainty the independently forecasted Aus$2.6 billion which is expected to enter that game over the next five years".
Instead, the union proposed a modernised revenue sharing model with a "22.5/22.5/55 split of agreed revenue share to grassroots cricket, the players and CA respectively".
CA chief James Sutherland said he was disappointed, but remained confident a deal could be struck before the current deal expires at the end of June.
"They will find, when they sit down with us and understand the detail, that this really is a ground-breaking offer and a fair deal for all players," he said.
"In particular, it offers higher guaranteed payments at a time of uncertainty, while continuing to provide a share of cricket's financial surpluses to players at the pinnacle of the game". - AFP