---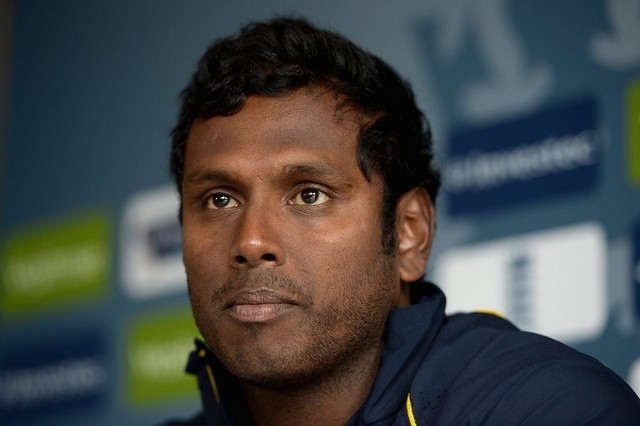 Angelo Mathews is the kind of player almost any team would like to have in its ranks. He can hit a
Angelo Mathews is the kind of player almost any team would like to have in its ranks. He can hit a long ball, he can block it all day. His medium-pace was once brisk and fizzy and is now evolved and canny, when his body allows him to do the job. He has a safe pair of hands in the slip cordon and a strong arm that can rocket the ball in from the circle. He can lead, but knows when to step down. Although the recent past has not been too kind to Mathews, he is slowly but surely fighting his way back to where he belongs in international cricket.
You're only 30, but you've had a full career already and with more than 70 Tests under the bag, you're one of the most senior players in your team. The recent past has not been so kind to you though…?
The last year and half have been extremely tough with injuries. Going in and out of the team is really difficult. Especially when you are trying to regain form, get back among the runs. I had a dream run from 2013 to 2016 where I did not miss a game. I played more international games than any other player in that period. But, all that has certainly taken a toll on the body and you can only expect it to break down at some stage. These are the ups and downs that you have to live with as a professional sportsman.
Would you have liked to have done more with the bat after being forced to put bowling on the backburner?
Once those greats retired, Sanga, Mahela, Thilan, Dilshan, it created a vacuum. If you look at the guys who have come after, they haven't played too much Test match cricket. This has meant that the senior players left have had to take more responsibility. But, equally, as a senior player, you have to make sure you don't put too much pressure on yourself. You can't fill the shoes of the great players who went before you. At all times you still have to be yourself and get the job done. Someone like me can't be a Sanga or a Mahela. We have to go out there, grab the opportunities, take up the challenges and do the job. You've got to work hard, do the right things and trust that will translate into performances that will help the team. You have to compete with yourself and be the best you can.
What has been the biggest challenge personally?
When you have a settled run and are injury free, you get the hang of what is needed in any situation and are able to deliver. I'm not offering any excuses, but to be in and out, to have to deal with different injuries makes it much harder to contribute. I don't think I have done badly, especially in the shorter formats. But I would have liked to do more in Test cricket.
You're the kind of batsman who can clear the ropes at will. But, in Test cricket your team now needs you to bat long. How do you balance this?
It's once again being yourself, but batting to a situation. In certain situations I got criticised for getting caught at mid-off or mid-on trying to play a big shot. But, even in a Test match you can't simply block all day because you will get one good ball and probably get out. The idea may be to just clear the infield against the spinner once so the man gets pushed to the boundary and then you can rotate the strike with less risk. But, when the execution is not spot on and you get out, it looks bad. There are players who will grind it out, players who will attack and for me it is about sticking to my game plan, while adapting to the conditions and the situation. It's about not having doubts about yourself. Whether you failed in the last innings or not is something you have to put out of your mind. When you play against a team like India, you will get good balls. And any batsman can get out to a good ball. For me, it is always about looking to score runs, because eventually what matters is runs on the scoreboard.
Was it difficult for you to give up the captaincy?
It wasn't difficult. I was looking at a few things. I wanted the new captain to have enough time in the lead up to the World Cup in 2019. I genuinely believed there was a need for change. And I don't believe in hanging on to the captaincy for the sake of it. It's just a position. I'm still a player in the team and I need to do my job. Giving it away was not a problem because I wanted the new captain to have a good, long run to shape his team. If I had done the job till six months before the World Cup and then taken a call, I would have done an injustice to the team. It was not a problem for me. I never went behind the captaincy, it was an honour to do the job, but I was not going to hang on to it for my benefit.
Even though you are not captain you still have a significant leadership role within the group. How do you look at that?
Of course. Whether you're a captain or not, when you're a senior player you have a bigger job at hand. If you look at our team there are so many younger guys. It is your responsibility as a senior to share your experience. You need to guide people and let them know that everything doesn't always go your way. There will be tough times. And you need to help the youngsters navigate these tough times in whatever way possible. You need to keep the team together and help create an atmosphere where people who are coming into the set up can perform at their best.
Fans in the subcontinent tend to be overjoyed when the team is doing well and equally disappointed when they lose. Is there reason to be optimistic about Sri Lankan cricket?
If you look at the last six-eight months we have played good cricket in patches. It's just that we have not been consistent. The fans back home are so passionate, they follow us wherever we go, they support us. Cricket really is like a religion back home. It's understandable that they get disappointed when we don't get the results. They will be upset when we don't perform. We understand the anger and the frustration because we feel it so much more. Each time we go out in the middle we give our best and we try to win. But, it's true that we have not done as well as we should have, but I genuinely believe there are good times ahead.
The performances of some of the newer cricketers to international cricket must give you hope. Who are the players with the potential to go the distance and play 50-plus Tests?
If you take the last couple of years we've seen the likes of Kusal Mendis and Dhananjaya de Silva, doing well against a strong Australian side when we whitewashed them in Sri Lanka. There's Dickwella who is quite a character. I don't want to name every young player. When you lose games it's harder for young players to acclimatise. When the team is losing it is difficult to keep a settled combination. But these guys have proved they have the talent and skill. So they will come good when we persist with them.
You are now in a senior position, but when you were coming in there must have been players you looked up to and even admired?
I had so many heroes. I was always glued to the TV when Sri Lanka was playing cricket. From Aravinda, Sanath, Murali, Dilshan, Vaas and then Sanga, Mahela, we had so many great cricketers to look up to. These were all big names. I'm really honoured that I was lucky enough to play with most of my childhood heroes. Apart from Aravinda, I have played with all the others. Aravinda was one of the greatest batsmen that Sri Lanka, or even the world, has produced. I still go to him for advice. He has always helped youngsters like me. I don't know exactly when I first met him, but there have been so many times when he has helped me.
Sri Lanka has an enviable record when it comes to encouraging individualism, whether it is bowling or batting style or even personality. How does this help keep the team strong?
The most important thing is to be yourself. If someone has come from the A team or the development team we tell him to continue doing whatever has got him success. You have to make a few simple changes and tweaks. But the more you play the more you learn. Then you know what changes you need to make. We come from a culture where there is a lot of respect for people, especially seniors. When you get on the field you have to compete and be the best you can, but you have to have respect for yourself, your team-mates and your opposition.
It may be too early for you to be looking back at your career, but if there was one thing you could change, what would it be? And which moments do you hold dearest?
Missing the 2011 World Cup final was devastating. In the semifinal against New Zealand I got the team across the line. I was hitting the ball well and had a really good feeling about myself at the time. When the doctors ruled me out with a big quadricep tear I was gutted. I looked forward to playing a World Cup final all my life. If I could change that, I would. When we won in England in 2014, for the first time, it was a big deal for our country. As was beating Australia 3-0 because that was something no Sri Lankan team had done. These are moments you never forget.
-Sportstar