---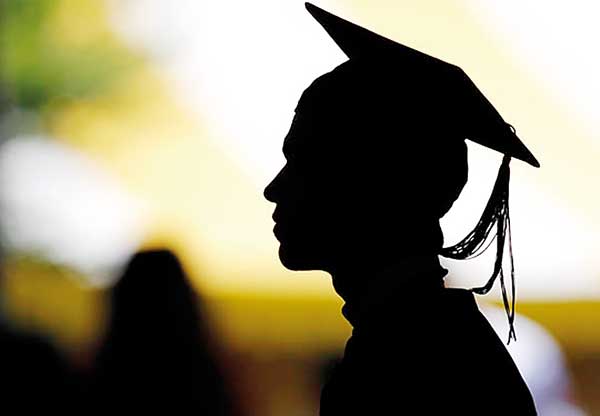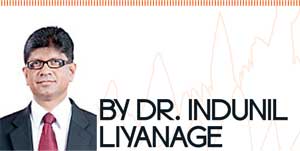 Free education should be protected and developed further to cater to the talented students in the country.

It is important to further develop free education in the country to be more systematic and produce employable graduates to take up the challenges and to harness opportunities globally.

The sad part of this process is that every child in Sri Lanka will not get the same opportunity to achieve what he or she would like to be. Out of the 250,000 students or so who sit the GCE Advanced Level examination only 25,000 get selected to state universities every year. There are 225,000 students who do not get an opportunity to enter state-owned universities every year. This is the majority of the student population (225,000) who are in disarray and in dire need of quality education.





Two options


As a country which is in the development mode, we need to rethink this in a much more broader sense to have a balance of state and private sector education in the country to cater to the students who are not selected to the state universities.

For what feels like eternity, Sri Lankan students wishing to achieve higher or tertiary level education have had two options; either perform well in their Advanced Level examination and gain eligibility to enter a state university or travel overseas and attend a reputed foreign university.

While both these options are unquestionably valuable, and have contributed to build numerous degree holders, there is a large segment of the student population who are barred from traveling down either path, and are left to fend for themselves as best as they can. What happens to those talented students who fail to gain entry to a state university by one or two points/ marks? Or those students whose parents are unable to afford the exorbitant expenses to send these students to a university overseas?

I want to pose this question to every intellectual, parent and authority figure in the country. On the surface, the answer that these students may attend an institution that offers educational, professional or vocational qualifications seem sufficient, but, there is still the undeniable fact that out of the large number of students who face the A/L examination, only a fraction of that number can actually enter a state university and even a smaller number can attend a university overseas.

A bell curve demonstrates that the number of students who do not attend either a state or overseas university is drastically higher than those who attend state universities. Rather than the students attending a university, these students are the future citizens who will immediately and directly contribute to the economy. We are all born in Sri Lanka and live here trying to develop the country and get a job in Sri Lanka. At the moment brain drain has taken place in our country where we need to keep knowledgeable and skillful individuals to stay in Sri Lanka and engage in the development process. We have to develop a method/ system to retain them in the country by having a debate with all stakeholders.





Need to formalize modalities


A part of the way forward would be that the government will have to formalize modalities to encourage private universities, professional institutions and technical colleges to set up campuses in the country.

We also need to encourage very good foreign universities to set up their campuses in our country. Malaysia has successfully established this concept.

Malaysia has campuses of Monash University Malaysia and Manipal University Malakka and several other foreign universities. Sri Lankan students are also studying in those universities by paying exorbitant amounts. They also established Malaysian universities under joint collaborations/ affiliations with foreign universities. The government will have to set up a Council of Higher Education in Sri Lanka under the University Grants Commission (UGC) to encourage and establish private universities and other institutions in the country. This council will have to introduce a set of rules and regulations to establish private universities/ institutions similar to those in the Asian region or in USA or UK (adopting best practices from developed countries).

Any university under BOI or non BOI will have to go through this process to obtain the approval to establish respective universities in the country. Sri Lanka should open up for private medial colleges/ institutions to enroll more medical students where opportunities are available for them locally and internationally. Other governing professional bodies such as Sri Lanka Medical Council (SLMC), Council of Legal Education, Institute of Engineers and any other professional bodies will have to be aligned with the latest educational developments to encourage this endeavor. The recognized professional associations and trade unions also need to support this national issue to find a suitable answer within Sri Lanka. Hope those professional bodies, associations and trade unions will take the lead role to provide necessary assistance to the UGC and thereby assisting to solve this national issue.





Foreign world-class courses


Sri Lanka needs private institutions that could offer world-class courses to meet future challenges in our country. This will lead to the creation of new jobs in Sri Lanka.

The government will have to take the lead role by inviting all stake holders for a debate and through that formalizing a strategy to encourage good private universities to be set up in the country. Otherwise the country will face a huge unrest among youth looking for a higher education and a way to overcome unemployment and the social issues as we experienced during past. We are not late but need to find solutions to this issue as soon as possible. The most important thing is the quality of knowledge you obtained from the education and it is immaterial whether it is from a government or a private university/ institute. Either party could provide a quality education to students.

There is no government knowledge or private knowledge. The knowledge is the knowledge you gain from quality higher education. Once the competition is created between state and private sector universities, the state universities will be compelled to raise its bar and will start adopting new strategies to provide an employable education to meet the challenges in the country as well as globally.





Govt. responsibility


The government also has a huge responsibility to protect free education in the country by allocating enough funds every year. Once the private universities/ institutions are established it will automatically lead to the conducting of more research oriented work at universities and also to enhancing the educational system to produce employable graduates. It will also lead to innovation and producing novel concepts to the world an area where Sri Lankans are way behind at the moment.

The involvement of the government should be in the form of subsidizing the tuition and scholarships to the really talented. Since the Government will not have to spend taxpayer's money for the development of the infrastructure and operating cost of these private universities/ institutions the Government could utilize the funds saved for subsidizing tuition and awarding scholarships. Such a system, through creating competition for the state universities, may actually motivate the state universities. Otherwise, having no competitors, the government universities are in danger of becoming complacent. It will also prevent the mass exodus of students leaving the country. The country needs 'job creators' in the place of 'job seekers', departing from the templated education that students are accustomed to. Additionally, it may prevent the national income from flowing out of the country to foreign universities every year. This could be done by getting all stakeholders together to find a suitable solution to this national issue.

A stretched elastic will eventually snap and therefore the government cannot take sole responsibility to provide free education to every student in the country who is unable to enter into a state university by allocating tax payers money. To remedy the situation, Public-private partnership between the government and reputed international universities or Sri Lankan investors who would like to set up private universities in the country would be more effective.

The government can have about 25-30 percent stake in those universities/ institutions. With the government providing the land, electricity and other facilities and the university providing a quality education, the exorbitant tuition fees that students pay to get a degree would be minimized. In developed countries there are financial aid systems such as loan facilities for students where they would be able pay off after graduating and once they find a job.

The quality control of those private universities/ institutions will take place automatically when the government becomes a stakeholder of those institutions. This could be done similar to corporations or companies established right now.





Attracting foreign students


By entering into a public-private partnership with globally accepted universities, Sri Lanka will be able to attract foreign students from around the world to attend those universities/ institutions. Thus, the Sri Lankan students may get the opportunity to interact with students from other nationalities and cultural backgrounds and the foreign currency flowing into the country may increase. We need to open up for world class universities to set up campuses in Sri Lanka. By doing this Sri Lanka could be an educational hub or centre for education in the Asian region. Our children can study in world class universities within Sri Lanka.

The writer firmly believes that the task cannot be solely undertaken by the government. The involvement of multiple stakeholders ranging from the Government to intellectuals, academics, educationalists, experts in education to parents to students, various trade unions, societies, interested parties may ensure finding a suitable solution to this issue as soon as possible. Therefore the writer would like to invite the readers to enter into a discussion/ dialogue or a debate regarding the merits of the system, improve it and work towards turning it into reality to have a better higher education system with public-private partnership for future generations in our country.

(The writer is the Chief Marketing Officer at a leading state bank in Sri Lanka. He holds a Doctor of Philosophy (PhD) from the Faculty of Graduate Studies (FGS), University of Colombo and also holds a Master of Science (M.Sc) in Management from the University of Sri Jayawardenapura).