---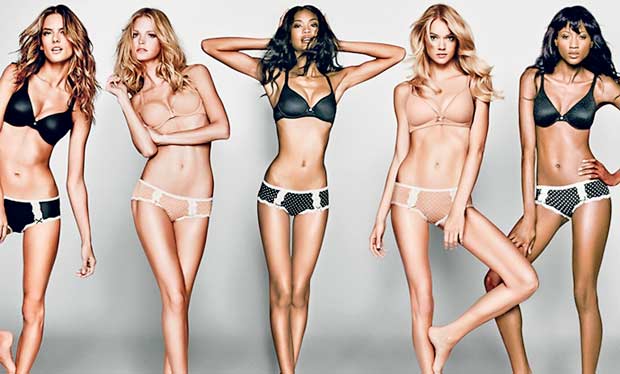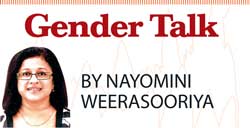 Everyone knows how fashion shows work – the apparel on display, usually on near perfect lithe bodies of men and women, has a magnetic sense to pull others in the wish that somehow, they too could like the models on the catwalk. The strategy has worked and continues to work as it keeps the cash registers ringing.

Enter a different kind of a fashion show – one that drives the brand and also more importantly, puts the shine on what would otherwise be your very average apparel. Women's lingerie is the product and Victoria's Secret is the brand. And the show is the extravaganza held every year, one in which the brand's world famous Angels who happen to be some of the world's best known models and stars, walk the ramp in barely-there outfits.

It is undoubtedly the most widely watched fashion show, which drives big business for the brand. Victoria's Secret President and CEO Sharen Turney says, "The Victoria's Secret Fashion Show is an opportunity to bring beautiful girls, great musical acts and all the products and lingerie together."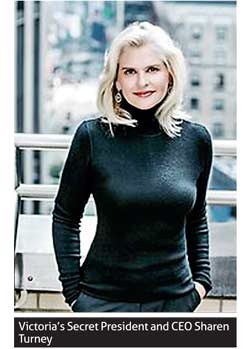 It is also about brilliant marketing on part of the brand to appeal to women all over the world. Take a product, which could otherwise be very average, associate it with beautiful women who can look good in a potato sack and you have instant appeal that generates sales for the brand. Women all over the world have come to regard lingerie as a fashion accessory that must be worn to match the mood – from sexy to casual, formal and in between. It is now a lifestyle and a far cry from a mere underwear thing.

Models with huge social media followings, such as Gigi Hadid and Kendall Jenner and actors like Selena Gomez added the glamour to the show, ensuring that they held out a massive appeal to an ever-fickle young audience. The show is kept updated with the latest music and trends, making it a cult like event for the millennials to follow. It enhances the kind of sought-after prestige and glamour to the event, positioning it as THE event to follow and to be associated with.

Gimmicks such as the world's most expensive bra keep the show relevant in terms of value addition. The entertainment matches the mood – the flavour is unmistakably trendy enough to empower the women who watch, to take that walk to the store.

It is also one of the world's most expensive fashion shows – in 2011, it is supposed to have cost some US $ 12 million although the company does not like to disclose amounts spent. There are no tickets sold, only invites given out to celebrities, corporate leaders and stars. Profits also come from licensing the show and advertisements with hefty tags.

Brands such as Swarovski and Fujifilm sponsored the 2015 show, which also charged US $ 25,000 upwards from companies wanting to display their brands backstage with the models. The media frenzy ensured that everyone got their money's worth in exposure.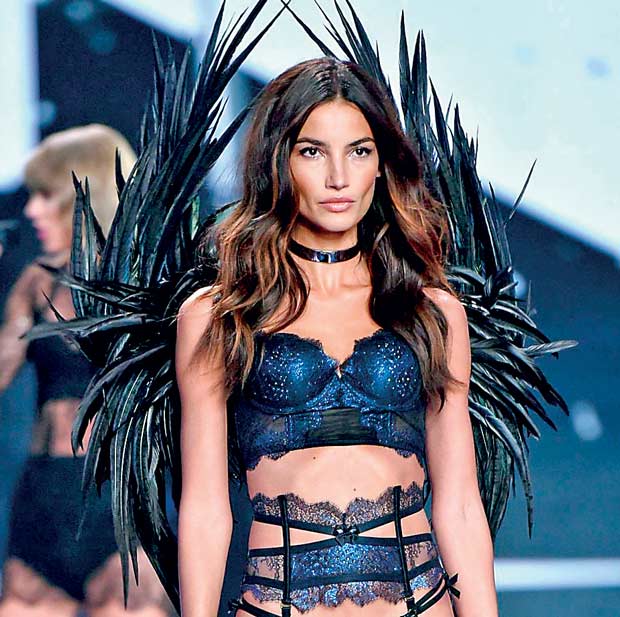 American model Lily Aldridge was the Chosen Angel to model 2015's multi-million-pound Victoria's Secret fantasy bra at the Victoria's Secret show


Glamour aside, the business angle of the show highlights its value to turn fashion into sales – the fourth quarter is the company's busiest. And it kicks off with the show, giving customers just the right reasons to hit the stores. The fact that Victoria's Secret has doubled the average 3 percent sales growth of apparel companies such as Gap, speaks for the brand's huge success that continues every year.

On the part of the models, being an Angel for Victoria's Secret is the ultimate honour for every would-be model. It means they have arrived. Most if not all of the world's top-notch models have done the walk and donned the wings. It has come to symbolize the coming of age of a super model. And the notoriety of staying trim and lean enough to carry the lingerie is famous – models typically eat little or nothing leading up to the show. There have been accusations of encouraging impossible-to-achieve body measurement and eating disorders but the show carries on, regardless of what the naysayers might note.

So what have we learnt from the monumental success one brand has created by putting its lingerie on scantily clad models with drop dead gorgeous figures taking to the catwalk? That with the right mix and the right appeal any brand can take the journey.

(Nayomini Weerasooriya, a senior journalist, writer and a PR professional, can be contacted at nayominiweerasooriya@gmail.com)
---
Add comment

Comments will be edited (grammar, spelling and slang) and authorized at the discretion of Daily Mirror online. The website also has the right not to publish selected comments.

---