---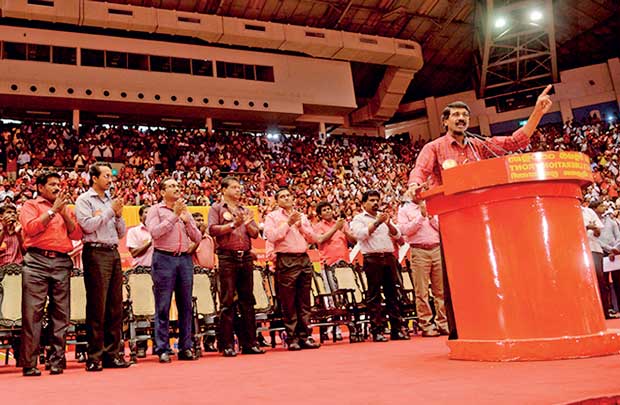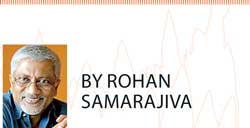 We are in the midst of a political transformation. The trajectory of our political and economic development is being changed. Sri Lanka, which over the past decades appeared to be reverting to its Kandyan feudal roots, could be on track to become a modern, law-governed state. Like any major social change, this is messy.

The changes that began with the victory of the common candidate on January 8, 2015 have not run their course. There is no guarantee that they will not be reversed.

As President Maithripala said, what is important is that a government that takes forward the programme of the common candidate is formed. The Constitutional reforms promised in his manifesto were not completed, though considerable progress was made. The base requirement is a stable government.
Unlike in the extended 100 days, the new government will have to urgently address the economic issues. If it cannot implement the decisions on the economy, it is unlikely that it will be able to push through measures to improve governance.

A stable government requires one party/front to win 113 seats. If enough people heed the calls of intellectuals such as Nirmal Ranjith Dewasiri to vote for the JVP, that party may become the kingmaker.

It is in this context that the JVP's economic thinking must be carefully examined.


JVP's economic thinking

From the time it entered Parliamentary politics, the JVP has espoused Colbertist economic policies that seek to minimize imports, maximize exports and have the private sector and citizens serve an all-knowing and all-powerful state. The 2015 general election provides a fully fleshed out picture of the Colbertist thinking of the JVP. Here is an illustrative example:

"A fully pledged (sic) survey on natural resources located within the country and within Sri Lankan waters would be carried out and priority would be given to exporting finished goods instead of export of raw material. Action would be taken to collaborate with foreign public and private institutions and companies for employing new technology, management and capital to the industrial programme of the country. Chemical industries would be initiated to produce chemicals needed for industrialization of the country. Under this

A super phosphate factory would be set up based on the Eppawala phosphate deposit targeting at saving foreign exchange, employment generation, providing fertilizer at half the existing price.

A factory manufacturing sulphuric acid essential for main industries in Sri Lanka would be set up.

Cement factory in KKS, monazite extraction factory located in the Beruwala area for producing monazite essential for electronic industry, scrap iron factory maintained at Enderamulla area for producing iron needed for industries would be revived.

One hundred thousand tons of calcium carbonate is imported annually for toothpaste production in Sri Lanka. This importation could be stopped by installing a calcium carbonate factory using calcium deposit in the Balangoda area.

Factories would be set up to produce pencils and carbon brushes required for battery electrodes, motor vehicles, crucibles using pure plumbago found in deposits in Sri Lanka."

Government factories are to supply raw material for toothpaste manufacture. There will be a government monopoly on sulphuric acid. All school children will be compelled to use pencils from the government factory.


Recycling proven failures
The sad part is that these ideas have been kicking around in Sri Lanka since independence. The high point of Colbertist policy in Sri Lanka was probably the 1970-77 period during which a government-owned factory in Enderamulla actually produced kitchen implements and the government told us when we could eat rice.

The government-owned cement factory was established in KKS during the time of the D.S. Senanayake government. Import substitution policies along with a maze of licensing regulations necessary to reduce imports existed in this country until the 1990s. These policies and regulations produced little more than opportunities for corruption and economic stagnation.

All that government-owned enterprises have produced over the past decades are large numbers of jobs for the boys and losses for the exchequer. Instead of focusing on stanching the losses in the existing enterprises, the JVP wants to create more.

Why is the JVP proposing policies that have been tried and failed in Sri Lankan conditions?
Can we not simply ignore these as meaningless prattle in a manifesto of a party that has no chance of forming a government?
But what if it gets to be kingmaker? Will not its Colbertist dogma hold the government's economic policies hostage?
For example, they want to ramp up protectionism: "International trade agreements destructive to local industries but have been already agreed to be re-investigated and action would be taken to reach new agreements beneficial to local industries."

Those impressed by the national-list nominations of the JVP or dismayed that the Central Bank Governor did not step down, should take the time to read the voluminous manifesto (all 90 pages in English). If they want to create a kingmaker, they should know what exactly the kingmaker intends to do.

---
---
Add comment

Comments will be edited (grammar, spelling and slang) and authorized at the discretion of Daily Mirror online. The website also has the right not to publish selected comments.

---