---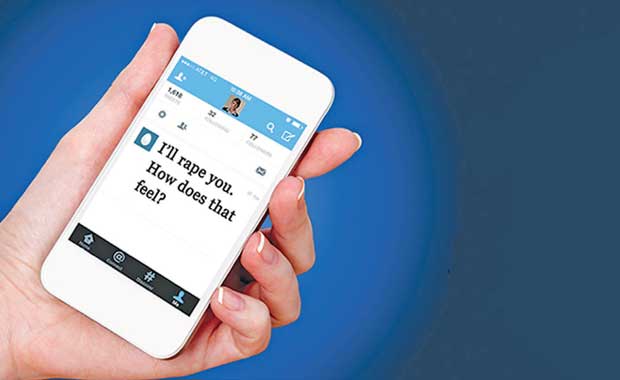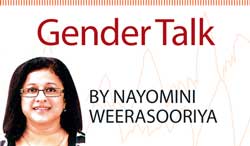 Just a few days ago, a young woman who is a law student, a fitness buff who likes to post photos of her working out on her Instagram account, was mercilessly attacked on social media by a man calling himself a lawyer. In a post that was widely condemned and tinted with sexual jealousy and comments bordering on perverseness, the man went on to condemn the woman for her scantily clad photos; his logic – no aspiring lawyer could behave like her. In the process, he forgot that she was doing what she was doing, in her own personal space and it was far from being sexually suggestive as he had claimed.
This certainly isn't the first nor will it be the last. Young women who speak their mind, who like to dress and live a lifestyle that they have chosen, are routinely condemned on social media by keyboard heroes whose only pastime seems to be cyberbullying. A treacherous fad that now seems to be growing.
Go one dangerous step further. I stopped posting photos of my young daughter when I, along with many other concerned parents, spotted a page of Sri Lankan origin that had hundreds of images of innocent little girls, obviously snatched from the timeline of many people without their consent. The page suggested sexual connotations concerning the little girls. Everyone complained to Facebook and some even to the Information and Communication Technology Agency (ICTA). I wonder what happened because nothing more was heard of it.
I sure hope the ICTA is listening and thinking of strategies to combat the kind of cyberbullying tactics sick individuals are using to target innocent women and girls in Sri Lanka. I certainly hope the cybercrime units of the police are monitoring social media platforms for the kind of content that suggests the typical bullying tactics.

Are they?
Yet, deep down, there seems to be a pattern in all this. Clearly, there are people who need long-term therapy in dealing with what is none of their business in the name of so-called culture and tradition. Yet, these are the very ones who would jump on a boat and head to Australia if only they can. Or queue up outside a western embassy should visas be given free. But behind a keyboard, hidden from public view, their sick fantasies and pseudo machoism takes hold and they have many axes to grind with women and girls – on a continuous basis.
How do we respond as a society – do we just ignore it or do we agree that what they did to that young law student, they could do to just about anyone else? Could the next victim be me or you or someone very dear to us? Aren't there ways in which we can choose to deal with it effectively, making sure that such people will think twice before they use social media for cybercrimes?
It was great to see many people coming together the other day against the apparently planned killing of dogs. Yet, in our own little island, women are killed, raped and maimed and young girls are abused almost daily. Should we not take a stand against crimes committed against women and children because they too are voiceless? Should we not be looking at ways to minimize or eradicate online bullying of women and children?
Among us there are those who can in fact form citizen's groups against such attacks. Just as they have in Europe, we too can have vigilant groups against it. If we as a society come together, the attackers would have no choice but to give up. Or at least think twice before they continue their sick tactics.
As more and more gossip sites mushroom, all eager to make money on more clicks and likes, the battle is on to post sexually explicit images – the more violent and graphic the images and more sordid the story, the more clicks they get. These drive traffic but also encourage perverts to play their game. Are these sites monitored by the ICTA – where are the vigilant units of the cyber police? Shouldn't there be guidelines set for violent content posted, graphic images, etc. online?
In the recent bomb attacks in the UK and elsewhere in Europe, there were no ghastly images of bodies lying on the road. All media outlets online and otherwise, had enough decency to show covered or pixelated images. But we, in Sri Lanka, beg to differ.
These free to load gossip sites even carried sick images of the little girl raped and killed last year, to the horror of viewers. Yet the site carries on regardless, ever eager to post more vulgar content that will ensure more clicks and of course, even better Google ad clicks.
Unless and until we, as a community, come together against the growing menace of online cyberattacks and bullying against women and children, we stand exposed – every one of us – because tomorrow, it could be you. We have the resources, the capabilities and capacity to form a human wall of moms, dads, aunts, uncles, friends and partners against these trends taking shape.
We can take action before it is too late.
(Nayomini Weerasooriya, a senior journalist, writer and a PR professional, can be contacted at nayominiweerasooriya@gmail.com)