---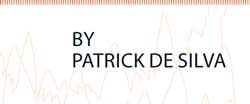 In a time that government must stride to safeguard revenues, the incumbent policies continue to baffle as the country seems headed deeper into the mire. The focus it appears is to distract rather than enact – pragmatic policy – with personal image building still sitting at the centre.
The tobacco industry serves as an ample example. In October last year, government raised prices of cigarettes by 43 percent and volumes then declined by 45 per cent resulting in a Rs. 11 billion loss to government in just three months.

Smuggling on the rise
Since then, media reports are rife of smugglers attempting to infiltrate the Sri Lankan market – with over 10 million illegal sticks detected in just two months this year. With a total of 4 million sticks detected in 2016, this represents a surge in illicit of close to 1,500 per cent within six months, with a projected loss of over Rs. 3 billion to the government.
With a further 3.5 million sticks detected at the port last week and another 121,000 at the international airport, customs officials were quick to dismiss them as "must have been brought to the country due to the need of the Chinese people". However, a quick look at the world tobacco atlas would show that the Chinese do not chase Indonesian brands to the tune of smuggling 3.5 million sticks, and is likely a poor attempt to cover-up the truth that Sri Lanka is now a hotspot for the world illegal tobacco trade due to excessive taxation.
With illicit on the rise, the government will likely loose Rs. 5 billion in revenue this year. As alluded in my previous report with the Mirror Business, at pre-October 2016 tax rates the government would have earned Rs. 125 billion from the legal industry. Now they are likely to lose close to 35 billion given the 45 per cent volume drop – or even more. On top of that, Health Minister Rajitha Senarathne proposes to draft legislature to ban stick sales (loose cigarettes) in Sri Lanka.

Unprecedented revenue fall
According to a CTC annual report, over 90 per cent of cigarette sales in Sri Lanka come in loose form by various sections of society. If an adult were to make an informed choice to smoke, is it ethical to prevent a person from purchasing a legal product via draconian regulations? In addition, how will government make up the unprecedented revenue fall it will incur on top of the Rs. 40 billion already incurred due to excessive taxation and smuggling. Also, is this the need of the hour given flagging government revenues, public debt, boosting tourism, investments and weeding out corruption?
What bothers is that action is not taken where it matters. For instance, for the manufacture of beedi, producers imported tendu leaf from India paying duty at the point of entry. However, over the last two years, local producers have now begun using local 'kahata' leaves to manufacture sticks resulting in next to no revenue from the trade. In addition, a recent social survey revealed close to 15 unlicensed beedi producers in the North Central province alone, working in full view of authorities. What action is the government taking in this regard to quell the breakdown of public health as it makes out, and more importantly to ensure that the state receives its due? The government earns close to Rs. 3 billion from the tendu tax, but with manufacturers finding local alternatives and production on the rise, the loss from the beedi industry too will be around Rs. 5 billion annually.

Lack of action
What bothers is that government and its machinery is well aware of these ground realities. They are well aware that smuggling is on the rise and the cause for it.
They are well aware of illicit beedis, white cigarettes and smuggled products flooding the market – what action is being taken in that respect? It is well aware that government will lose close to Rs. 50 billion from the legal trade due to its draconian measures and fuel an already booming illicit industry, and that the purported health benefits are far from off-setting the revenue and social fall out.
The tax may have led to a downturn in the consumption of legal cigarettes, but the growth in consumption of illicit sticks and beedi during this period has been unprecedented and is a worrying trend. We must learn to focus on real problems that exist and not resort to rhetoric for the want of futile personal gain.
The tobacco industry serves as an ample example, whilst there are similar examples in the tourism, manufacturing and the agriculture industry. These have been coupled with the wanton destruction of the environment under the pretext of development, but with little grounds to show. Development must be achieved, but it must be achieved with a pragmatic and sustainable plan that befits the nation. The problem with Sri Lanka's policies is that they are manufactured for politicians and not the people.
(The writer is an Attorney-At-Law and serves as a regulatory affairs consultant to leading agronomic institutions in Sri Lanka and Australia with over three decades of experience. He can be reached at patrick.deslva@gmail.com)