---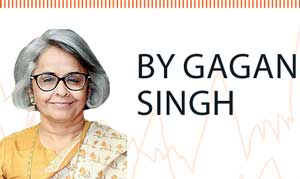 While Sri Lanka has been witnessing a noticeable growth in per capita income over the past couple of years, its retail industry still remains underpenetrated. However, this is set to change as the sector is about to witness a phase of enormous growth. Currently, the size of the Sri Lankan retail market is estimated to range between US $ 25-30 billion and it is expected to deliver early double-digit growth in the short term.

Moreover, the per capita income in Sri Lanka now stands at US $ 3,912, which is one of the highest among South-Asian economies. The increase in per capita income has naturally led to a higher disposable income in the hands of eager consumers. Therefore, consumer spending is expected to witness a compound annual growth rate of 17 percent during this period.
The current demand for organised retail space exceeds supply by more than 200 percent and the retail real estate industry realises the necessity for Sri Lanka to have shopping malls that match international standards. Colombo city has less than 10 good malls but even they fall below international standards. Currently, the grade-A retail stock in Colombo CBD stands 0.4 million square feet with less than 5 percent vacancy.
As newer international and luxury brands look to enter Colombo in the current scenario, lack of quality retail space in malls would push them to consider the prominent high streets too. Many top-tier retailers are looking for space in new sub-markets. This would open up more retail corridors within the city in the next few years.

The prominent high streets have successfully been able to draw healthy levels of footfalls and keep the brand churns lower. Selected categories such as apparel, fashion accessories, retail banking and quick service restaurants have been increasing their footprints. Established retail corridors include those mainly in the CBD areas – Colombo 1, Galle Road, Duplication Road and Colombo 4 with certain parts of Colombo 7.

On account of shortage of good quality high street options, the existing fashion brands and those intending to enter Sri Lanka are looking forward to the upcoming mixed-use developments and malls. Not only do things look good for physical retail in the country but also for online retail. Unlike other countries where e-commerce slowly developed as a third retailing option after their high streets and malls had matured, Sri Lanka is already seeing the emergence of online retail even as its high streets and malls remain in a nascent stage.
While the current penetration of Internet is less than 30 percent, it is growing at a faster rate. Also, mobile penetration is at 107 percent and therefore, browsing via mobiles is higher. Notably, 2.5 million users in Sri Lanka access the Internet via mobile phones, according to the Stat Counter (one of the largest web analytic providers).

The convenience and variety offered at the click of a few buttons is what makes e-commerce attractive to many of these Internet users. The majority of purchases made online are electronic items, followed by other specialised products such as home appliances, phones, etc. as consumers do not have to 'touch and feel' them.

Overall, given the relative infancy of these three retail platforms in the country, there is a big potential to grow further without the risk of cannibalisation of one by the other. More mixed-use developments would help in development of retail. The lack of shopping-cum-entertainment centres in the commercial capital is expected to be bridged by newer malls that are built following international standards.
(Gagan Singh is the Chairperson of Jones Lang LaSalle Sri Lanka)