---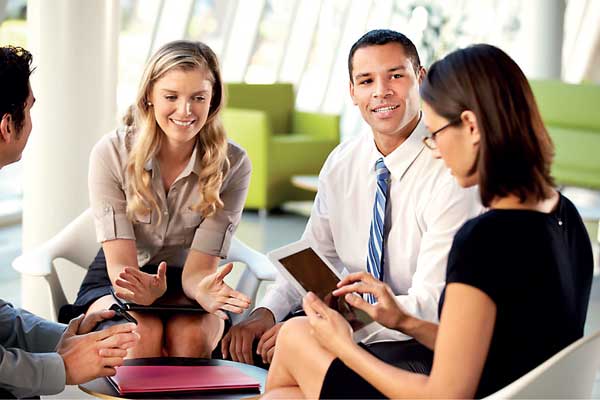 At the heart of most organisations is a series of interrelated strategies addressing products, services,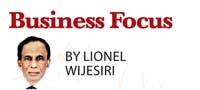 distribution, markets, resources and infrastructure. Success today belongs to those who have a fundamental focus on customers driving strategies in each of these areas. For many, the temptation is to retrofit customers into the existing plans and processes. The obvious danger in this approach is that the existing plans and processes may be far from ideal or may even run contrary to a customer-centric approach.
A business focus on customers, then, equates to an organisation:
Embracing the premise that optimizing customer relationships is the key to future success.
Supporting the vision of customer relationship management (CRM) throughout the organisation.
Understanding the widespread impact that CRM may have on business strategies and on all functional areas of the organisation.
Being open to wholesale changes in business strategies in order to truly foster CRM.
Providing leadership at the highest levels of the organisation and the resources necessary to implement this change and to continually refine CRM strategies.
What CRM is not
CRM is both its biggest challenge and the biggest opportunity. This enterprise perspective means that:
CRM is not exclusively a marketing initiative. Many have equated CRM with customer-focussed marketing or data-driven marketing. CRM requires marketing expertise and results in more effective, data-drive marketing efforts. However, CRM is not strictly a marketing initiative.
CRM is not exclusively a sales initiative. Many have equated CRM with sales force automation (SFA) and more effective account management. Certainly sales strategies and performance can benefit from a customer-centric approach. CRM requires the support of the sales organisation. Sales, however, is just one piece of the puzzle.
CRM is also not exclusively a service initiative. As with sales and marketing, customer service is one functional aspect of successful CRM implementation.
CRM is not a technological initiative. Many organisations have assigned all of their CRM efforts to their information services (IS) or information technology (IT) group. Frequently CRM conferences equate to technology exhibits and demonstrations, which gives the impression that an off-the-shelf product can be easily implemented by the IT group alone. Certainly, technology is needed to implement CRM but technology is not the driver of CRM.
CRM involves marketing, sales, service and technology as well as other functional areas of your organisation. CRM requires all areas of the organisation to not only exist in harmony but to be working together toward the common goal of building stronger customer relationships. Having even one broken spoke in the wheel one area of the organisation that is less than fully committed to CRM can make the difference between success and failure. The broad nature of CRM is a defining characteristic that cannot be overemphasized.

Customer focussed or product focussed
Should you be a customer-focussed or product-focussed business? The answer is not quite as simple as it sounds.
If you are product focussed: Your strategy - design the best product; your culture - always developing the next new product; your process - product development; your performance - number of new products developed.
If you are customer focussed: Your strategy - design the right customer solution; your culture - identifying new customer needs; your process - solution development; your performance - depth of relationship with each customer.

Product focussed
Think Apple iPad - create a great product and they will come. The consumer will decide if they have the need and/or want.

Customer focussed
These are businesses that understand the customer's needs, life stage and behaviours, so they're able to meet those needs when they arise. You will most likely not be able to create those needs for the customer.

Finally, the customer decides
With a product focus, your goal is to convince customers that you are the 'best' choice when they are ready. You may even be able to influence their readiness. With a customer focus, you convince the customer that you are the 'only' choice when their
need arises.
Being the 'only' choice doesn't happen because you have the best (economical, most functional solution) but because you have the most knowledge about that customer – usually from specific data that you've gathered and data the customer has provided. You are able to turn that data into insight that helps make the choice simple for the customer.

Think about this too
Why do some banks have a cross-sell ratio (number of products and services sold to one household) of more than six and others have less than two? I am quite sure all of these organisations have the same goal of achieving deeper relationships with their customers. But one seems much closer to achieving that goal.

Why do certain supermarkets receive almost 70 percent of consumers' overall grocery spend and others receive less than 30 percent? They all have the same goal of maximizing market share and increasing overall spend of their best customers.

What makes the difference? Everyone says they're customer focussed. In reality, too many businesses are still product focussed when they shouldn't be. Not everybody can or should be an Apple. If you're not, taking a more customer-centric approach to your business, including reorganizing internally to meet the customer's needs, may deliver the dividends you seek.

Customer focussed or sales focussed?
In the Harvard Business Review, sales experts convincingly argue that in this day of the empowered buyer, aggressive sales tactics are obsolete. Are they right? These experts characterize the modern salesperson as a solution finder, a relationship builder and a consultative partner.
In the sales research literature, these qualities correspond to a customer focussed, which is "the degree to which salespeople practice the marketing concept by trying to help their customers make purchase decisions that will satisfy customer needs."
Customer-focussed selling involves relationship building with an emphasis on increasing long-term customer satisfaction rather than short-term sales volume.
The counterpoint is selling focussed, which involves transactional, high-pressure sales tactics designed to convince the prospective customer that your product or service best fulfils their need (whether it does or not) in order to obtain an immediate sale.

Which one is better?
In a battle between a customer focus and a transaction focus, which one leads to more sales?
Some 30 years ago, the studies have found that having a customer-focussed initiative was positively correlated with sales performance only when: (1) the customer-salesperson relationship was long-term and cooperative (i.e., repeat business) and (2) the salesperson's ability to fulfil the customer's needs – in terms of motivation and company support – was high.
In the absence of these two conditions, having a selling orientation, or a short-term focus, appeared to be advantageous for sales performance. Well, maybe that was true 30 years ago.

What does the current research tell us?
Recently, a research found that a customer-focussed initiative was not correlated with immediate sales performance but was related to longitudinal sales performance trajectories: salespeople high in customer orientation showed greater sales increases over time (i.e., growth) compared to those lower in customer orientation.

This research concluded that the managers should recruit salespeople who can sell transactional in the short term while building lasting customer relationships in the long run. When it comes to the increasingly complex world of sales, it appears you need salespeople who can have their cake and eat – or in this case, sell – it too.
(Lionel Wijesiri, a corporate director with over 25 years' senior managerial experience, can be contacted at lionwije@live.com)