---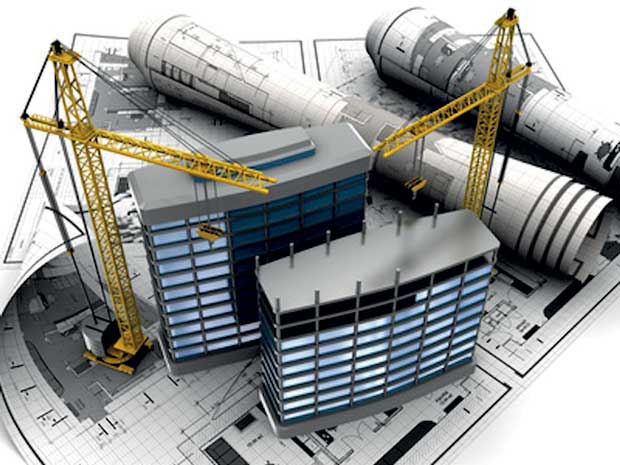 Sri Lankan real estate is going through a positive phase of transition in the process of development.
It is gradually moving to become a more organized one. This has largely been possible due to the entry of international real estate players and foreign investors into the real estate sector. From 2015 and early 2016, the real estate sector in Sri Lanka has witnessed phenomenal growth due to rapid urbanization, increasing levels of income and opening up of the sector to Foreign Direct Investment (FDI). The real estate community will have taken a greater role in the financial ecosystem.

Now in Sri Lanka people are looking for vibrant, diverse places to live and work, according to that Sri Lanka is investing in many infrastructure projects like the Colombo International Financial City, Megapolis and express highways. Not only infrastructure projects there are many global hotel chains that are investing in Sri Lanka. Presently, the real estate sector is booming with opportunities, previously Colombo was the luxury hub for investors, but now investors are looking towards investing in the newly developing cities and suburbs. There is an increased demand for the residential properties from the wealthy and middle-class populations while there is also a high demand for commercial properties in Colombo and the suburbs.

As mentioned earlier Sri Lankan real estate sector has witnessed an upward trend and there are many projects going on under the Megapolis Ministry and this will attract more and more people, so the cost of prime urban real estate per square meter will continue to rise and developers will become more innovative about how they design and build commercial and residential real estate, seeking to use space more efficiently.

Services sectors like tourism, hospitality and IT industries have triggered high demand for the real estate sector in Colombo. Technology is finally coming to real estate now, we can take the example of the launch of 3000mm diameter drilling rig by D. P. Jayasinghe piling limited as these things will take the construction industry to the next level and will change the way of real estate developers and the investment community. In future, the real estate market will become far bigger and more global.

Socio-economic benefits
The real estate industry plays an important role in the economy of a country and welfare of its people. It also affects many other areas of economic well-being that aren't measured. It is an enabler of economic activity and it attracts foreign direct investment (FDI).

Also, real estate is a source of employment in all sorts of areas; not only for architects, builders and engineers, but also for legal and financial advisors, surveyors, facilities managers and all those that provide for the construction industry. Real Estate plays a vital role in the provision of infrastructure. In general, the level of infrastructure development in a country says a lot about its economic status.
Furthermore, high-quality, modern and innovative buildings contribute to maintaining the country's reputation as an international trade hub and attracts skilled labour and capital investments from the rest of the world, creating further opportunities.

Support services linked to the sector
As I mentioned above, the real estate sector is growing rapidly in Sri Lanka. But to maintain this demand and growth we need support services and providers such as, facility management companies, property lawyers, standardizing brokerage, loan facilities etc. When it comes to supporting services 'Facility Management (FM) Companies' are the key component in the real estate industry because, facility management is a tool used in managing and maintaining the facilities in an organization. The facilities include office complex, physical resources at the company or site and any other mechanical and electrical utilities that can cause health or safety hazard to employees.

Sri Lanka requires over 1.5 million housing units in the next 15 years and most of them will be condominium housing units. Building these units will be a challenge whilst maintaining those buildings for a long run will be more difficult without the help of support services like facility management players. A Real Estate Sector is linked with many supporting services therefore the success of real estate sector also depends on the quality of the supporting services linked with that.

Facility management
Facilities management has gained importance over the last few years as businesses have identified that well-managed buildings and utilities help companies function effectively and efficiently. In some Asian countries, like Japan and Singapore, they take facility management as an important area in business, and the techniques of FM are increasingly used by them. In Sri Lanka, the field is still in its infancy.

People, process and place are the three main factors of an organization, and there is a need to manage the physical environment in concert with people and job processes. A FM finds management solutions by positioning itself at the intersection of these factors and FM makes sure all these factors are functioning properly. The functions of facility management are wide and include the management of real estate, finance, and human resources, in addition to services maintenance, domestic services, utilities supplies, security, safety and health - all of the non-core activities of the organization.

Also, facilities management will ensure all the facilities in an organization are compliant with industry health and safety regulation, the complex has disability access, fire prevention methods and emergency exit plan in place, effective waste disposal and control of hazardous substances and maintenance of the company parking space. In order to help the business achieve a competitive advantage and increase the overall worker productivity; companies must involve the facility manager in strategic decision making.

As I mentioned in Sri Lanka, facility management discipline is still in its infancy and its related duties are fragmented with limited knowledge on the subject. The awareness on the importance of FM is often not being discussed, whether in the public sector or private sectors. However, initiatives are being taken by some institutions to reduce the risk.

Health and safety in the workplace is a critical issue, for example in Great Britain in 2009/2010 152 fatal accidents and 233,000 reportable injuries and 5.1 million working days were lost due to workplace injury. It might happen in Sri Lanka too, so if we have to reduce such risks it's really important to include a facility management company in the business, because the use of equipment in the workplace can increase the risk of accidents and must be carefully managed.

Risk reduction measures like machinery guides, warning devices, and personal protective clothing and maintenance routines keep the issue of safe use and maintenance to the front of everyone's minds. It is important to remember that employees also have a duty to handle tools and equipment safely and to stop using any item immediately if it requires maintenance or repair. All of these activities can now be sourced from facility management company, reducing the burden on the management team. Each organization should be responsible for health and safety compliance, so it is important to have full confidence in the expertise of anyone providing such services.

Facilities Management has developed into a major thriving business sector and as a discipline continues to grow across the world. Well-managed sites and buildings enable organizations to function at their most efficient and effective level, achieving collaborations and offering real added value to the organization's core business. So it's really important to include Facility Management Companies in the business.

Time for global FM companies to be set up in Sri Lanka
Prof. Deborah Susan Levy, Head of Department of Property, University of Auckland, at CREMV-2017 stated that, "The property management or how we use our buildings is very important. We can have all the wonderful layouts and top buildings, but if we do not manage them properly, people aren't going to enjoy working in them and be productive". From her statement it's clear that maintaining the property is really important, to achieve that we need facility management companies.

At the Wealth Insights series of investor events held on 7th November, a keynote speaker stated that, according to the current market scenario it is a necessity to include other amenities like gymnasium and swimming pool and it should be a main feature of high rise residential buildings. To maintain these facilities we need facility management companies. I think this is the perfect time for many global facility management companies to enter Sri Lanka following the footsteps of JLL and Fonda Global who have already set up their services over here.

Benefits of embracing FM companies
In today's tough economy, Most of the companies, often cut facilities management, thinking it is too expensive. But in reality, facilities management actually provides greater savings in the long run for any company. Some of the benefits of having a facilities management company are as follows.
Cost savings: Buildings and land are usually the second largest expenditure of any business. By effectively implementing sound facilities management practices, a business can save millions annually. These measures include keeping all building systems and equipment up-to-date and running efficiently and maintaining security.

Customer satisfaction: While many people would not admit it, they are far more likely to visit (and revisit) a company that takes pride in its appearance. By keeping the site well maintained, a company shows that it pays attention to detail and will go the extra mile.

Compliance: As we all know, today's society is more litigious than ever and government standards are always changing. An effective facilities management system, by documenting operations, can serve as evidence that your company is striving to provide a safe environment.

Personnel retention: Having a productive workforce is invaluable, and by maintaining a safe, comfortable and happy environment, a business can see the true potential of its employees.
Safety: Safety in the work place is a must nowadays - standards are ever increasing and employees expect them to be met. Outsourcing to a facilities management company ensures that safety is not compromised.

Conclusion
The real estate sector will continue to be strong, and there will be greater range of risks and opportunities for real estate investors. It's an exciting time for the real estate sector and other sectors which is linked with real estate sector. Facilities management really does have its benefits as many companies are now experiencing.

Developers and property owners are usually interested in seeking to increase the occupancy rate of their buildings, and maximize the lifecycle of their assets; while corporate organizations usually target to reduce overhead costs, improve people productivity, and operate their businesses efficiently. These goals could be achieved with the involvement of an effective facility management company.

With the latest budget proposals encouraging 'foreign buy' by removing restrictions of foreign participation in the real estate sector, the industry is set to grow and therefore the environment is an encouraging one for setting up real estate support services. This not only gives an opportunity for entrepreneurs to own new stream of businesses, but also will assist the booming real estate industry to have a growth which is sustainable too.

(The writer is a senior manager at Fonda Global Facilities Management Company. She holds a degree in Business Administration from the University of Madras and also an MBA from the University of West London)