---

Part 25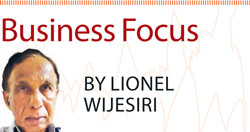 Throughout our previous instalments, we examined the business renewal possibilities in your company's portfolio and decided which of your business units merited a renewal initiative. Then we created a shortlist of attractive alternative strategies and selected the right one for your organisation.
Now you should make it happen. We call it in management 'repositioning your business'.

There are three components of repositioning:
1. Schedule the changes: Consider what must change to bring about renewal and identify the portfolio of projects necessary to bring about these changes. You must plan how you will bring about the needed changes and the way to do this is by identifying one or more projects.
2. Secure your assets: Renewal often requires new tangible assets but, even more importantly it requires new human, structural and customer capital. In this step, you'll determine the assets needed for your renewal effort and allocate them accordingly.
3. Switch to the new business model: This is the difficult part of keeping the old business model alive and viable while you transition to new customers or provide a new set of offerings to initialize the new business model.

Schedule
Serious renewal requires that you undertake a portfolio of projects to start the changes moving. Let us think three examples.
1. Perhaps your renewal strategy is based on moving your business to a new location to better serve your clientele. How will this affect your workforce? Will they move? Will it cause problems for your suppliers? How will competitors react?
2. Perhaps your renewal strategy is based on converting from an eight-hour workday to a 24-hour operation. How will this affect your procedures for equipment maintenance? How will workers get to and from work at 'night owl' hours? Will community relationships have to be addressed because of noise or traffic?
3. Perhaps your renewal strategy is based on selling off most of your existing business and focusing on your smallest but highest-growth business. What contracts will you have to amend or break? How will you deal with systems designed for a multiunit business now that you no longer have one?
This means the work of reposition needs to be broken down into manageable projects. Following are potential projects to consider for each of the 12 strategies. Please note that these are only general suggestions. When you reposition your business, you will have to develop the custom portfolio of projects that best fit your particular needs.

Existing customers/existing assets Catch the new wave
Shifting your current business to the next best option often takes you beyond your current understanding of what your customers want and need. The key here is to modify your business to stay aligned with your customers as their needs evolve.
Here are a few ideas that you might find useful as you catch the new wave.
Do market research – You need to uncover emerging need before they are well satisfied by your competitors. Whether you do this formally or informally, you need to keep an eye on the marketplace and anticipate future needs and wants. Do you know what your leading-edge customers are saying? Find out.
Gain competitive intelligence – You will need to study your existing and emerging competitors. Ask your sales force, "Whose territory are we entering? How do we expect existing competitors to respond if we press up against them?" Also, find out, "Who is new in our competitive landscape?"
Remodel/retool – Often catching the new wave will require that you change and upgrade your "packaging." You see this in the redecorating that accompanies a significant menu change at a renewed restaurant. You see this in the green packaging used for the new organic food products. You must send signals to your customers that something has changed.

Put old wine in new bottles
Sometimes you have good products and services and (potentially) loyal customers but you seem a bit outdated. Now might be the right time to repackage or rebrand your offerings to revive them.
Here are a few projects that you might want to consider as you put old wine in new bottles.
Rebrand the product – To stay current with customers' wants and needs you may end up buying or creating a new product or service and incorporating it into your identity. Visio was a graphic competitor to Microsoft's suite of offerings until Microsoft bought the company and rebranded it as Microsoft Visio. Microsoft had been losing business to Visio, but Visio did not have the marketing clout to grow as quickly as its technical merits would justify. Rebranding the technically superior product as part of the Microsoft Office suite gave it the presence and funding necessary to accelerate its growth.
Update your marketing message – About a decade ago, the industrialized countries went through a fuel crisis. Japanese companies rapidly shifted their messages from "bigger and more powerful" to "greener and more efficient". Their customer base had changed and, although they maintained essentially the same stable of cars and trucks as previously, they tried to stay relevant by changing the emphasis of their message. Admittedly this is only a stop-gap strategy to employ when the market changes quickly and you need rime to create new offerings.
Renew your facility – Sometimes you simply need to modernize the look and features of your place of business. A local café might install free Wi-Fi to avoid losing good customers to the new coffee shop down the block.

Revise your profit model
There are stories of companies or even entire industries that fell on hard times because customer needs changed and the firms did not react quickly enough.
As you revise your profit model, you might find the following projects in your portfolio.
Review the future of the industry – Managers are good at dealing with in-your-face problems and opportunities. On the other hand, they are often bad at foreseeing slow, incremental changes. Because most of your organisations have spent the past decade or so becoming 'lean and mean', your staff is probably overworked. This leaves them little opportunity to ponder the future of your business environment. It is advisable you take some time to investigate the edge of your mental radar screen and consider the opportunities and problems that will confront your business as you move into the future. In the early 1990s, Microsoft was running full out to dominate desktop computer applications when a group of middle managers noted the arrival of something called the Internet.
In a stunningly short time for a company its size, Microsoft shifted to address the implications of the Net and quickly overtook Netscape with its Internet Explorer browser.
Conduct an in-depth strategy review – Strategy deals with how you will accomplish the goals you have set or accepted for your business to make a profit. First, can you and your workers articulate the goals that define the potential for both short- and long-term profitability for your business! Second, will your present business model help you achieve both sets of goals! Third, what could you do to make changes in how you get paid for your goods and services?
Enable technological changes – As you embark on changes to your profit model you should revisit the technologies you use to conduct business. Newspapers are a current example of a business profit model that must react to new technologies.

New customers/existing assets
Aim higher or lower
As you try to move significantly up-market or down-market to serve new customers, you must overcome your own notions about 'who buys our stuff'. To aim higher or lower you might involve your teams in one or more of the following projects.
Find luxury/economy crossover customers – As you consider the upscale/downscale issue of extension, think about the strength of your brand and the potential impact of changing your audience. Can your brands move to new places?
Make a cost analysis – Moving beyond your current customers is not cheap, especially if you cannot service these new customers from your existing facilities or with your existing sales force.
(Lionel Wijesiri is a retired corporate director counting three decades of senior management experience. He is now an independent consultant and a freelance journalist. He may be contacted on [email protected])