---

Part 23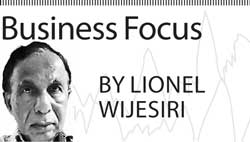 The ground rules for branding are rapidly evolving. Social media, content marketing, younger generation, second screening, thought-leadership and the demographic shift are just some of the many things that are challenging brands to think differently. Creating and sustaining customer trust and loyalty are more difficult than ever before.
That is where corporate renewal comes into the scene. We were discussing this topic during the past six months and last week we went through the reinvent phase. We saw that the phase has three parts: structure, stretch and screen. We discussed in detail about the structure.
In the structure stage, you get the various pieces of your organisation ready to launch the renewal effort. We said structuring has eight pieces. They are: leadership, confidentiality, objectives, mission statement, assumptions, phases, timing and connection and we reviewed each one of them in detail. Now we continue touching stretch and screen.

Be creative
Stop doing what everyone else is doing and be creative about how your brand engages with consumers. Everything is relative to the maturity of your brand and the engagement experience you want to ultimately create with your target audience. People like surprises and want variety. Don't be too predictable. Mix it up. Don't grow complacent. Stretch your thinking. Every brand is vulnerable. Don't take your audience for granted.
This is why it's so important to give your brand a refresh every year (not every three to five years). Remember that consumers are re-evaluating their needs more often than you might think. Instead of being reactive to your audience's needs, be on the front end and help guide them as they reinvent themselves. Manage your consumer engagement strategy or someone else will do it better.

Establish an identity
You must establish an identity that is easily relatable. Too often brands complicate their unique value proposition (UVP) to get attention. In their efforts to reinvent and renew, they complicate things that frustrate their consumers and shareholders.
A brand identity is most powerful when it evolves and its value proposition strengthens in alignment with the changing lifestyle demands of its audience. Make things simple. People don't have the time to figure out what your brand is trying to solve. Consumers want brands to be deliberate with their identity – straightforward while at the same time forward-thinking.
You must create a lifestyle platform that inspires people and communicates hope.
Brands influence lifestyle and one's state of mind. If your brand is not a lifestyle platform that inspires people and communicates hope, the impact and influence of your brand message will quickly begin to wane. Brand platforms like Coca-Cola recognize that stimulating a new or existing consumer relationship requires the ability to educate, communicate and inspire your audience about the totality of your brand – what it represents and what it stands for.
Today's consumer expects more from your brand – not only the message it communicates – but how it is delivered. That is why content marketing is so important and must be flawlessly executed to
be effective.
Consumers want your brand's value proposition to come to life and impact their lifestyle with messaging that is educational and applicable. A holistic approach to branding that gives people hope will accelerate your ability to earn consumer trust and loyalty -- and create more transparent dialogue and feedback to keep your brand in continuous innovation mode.

Stretch your thinking
Stretching your thinking is fundamental to renewal efforts. You already know a lot about running your business and about the opportunities adjacent to your current operations. If you are going to succeed in your renewal efforts, it will be because you stretch your own and your team's thinking beyond what you have done in the past.
Begin the stretch process by reviewing and/or completing the strategic analysis you developed in 'rethink'. At this point, you should know the answers to questions such as these:
Where are the emerging needs of our existing customers?
What new customers are potentially interesting to us and what would be attractive to them!
How do we compare to the strongest competitors in these areas of interest?
What new types of competitors might enter with different capabilities?
Where are the greatest opportunities for increased value?
What are the critical success factors for winning in these opportunities?
How well positioned are we with our people, competencies and systems to take advantage of these opportunities?
What skill and knowledge gaps must be filled to set us up for success?

Develop powerful and distinctive choices
How effective are you at putting strong choices on the table and giving them serious consideration? For maximum effectiveness, your alternatives must be both creative and feasible. The different choices must span the range of possibility and stretch your thinking beyond what is provable or defensible. Equally, alternatives must build off your competencies, be affordable and have clear roles, responsibilities and accountabilities.
Organisations are generally not designed for creativity. They are built to deliver excellence in day-to-day operations. True creativity tends to reduce productivity in the short term as new approaches are tested and either succeed or fail. Anything new and different will take time today, though it may benefit you tomorrow. Because of this, creativity all too often gives way to expediency.
When Fred Smith was a student at Yale, he submitted a paper outlining his idea for an overnight package delivery company. The professor graded it a "C" and wrote, "The concept is interesting and well formed, but in order to be better than a 'C', the idea must be feasible." Smith went on to found Federal Express. It takes brilliance to create a great idea, but anyone can shoot holes in it while it is in its early stages of development.
As we said earlier, renewal requires creativity. You need a structure that forces you and your team to search for value. Applying a renewal strategy forces your team to stretch. By considering which is the right strategy, the team members will be forced to think outside their comfort zones.

Screen the concept
Suppose you needed a new suit. What would you do? You would go to your favourite retailer and try a few on. Hopefully you could find one that fits you well enough that you could wear it with a few minor alterations. We have developed 12 renewal strategies organised into four different groups. Your job is to try on each of the 12 and find the ones that fit you the best.
You will keep the best and screen out the rest. In order to do so, ask yourself these questions:
Could this strategy revitalize our business and provide us with our targeted level of growth and profitability?
What level of competitive advantage would this strategy deliver?
How challenging would it be to successfully execute this strategy?
What is the risk involved in this strategy?
Try each strategy, test the fit, and then move on to the next strategy. This screening process will result in a short list of strategies that closely match your needs.
Certain characteristics are associated with the successful implementation of each of these strategies. The more of these characteristics you have (or the more you can build or acquire) the better the match will be between your situation and that strategy. In the Choose phase you will narrow your shortlist of possible strategies to the single alternative that will become your renewal strategy.
The characteristics of each strategy are described in detail in the next instalments.
(Lionel Wijesiri is a retired corporate director counting three decades of senior management experience. He is now an independent consultant and a freelance journalist. He may be contacted on lionwije@live.com)