---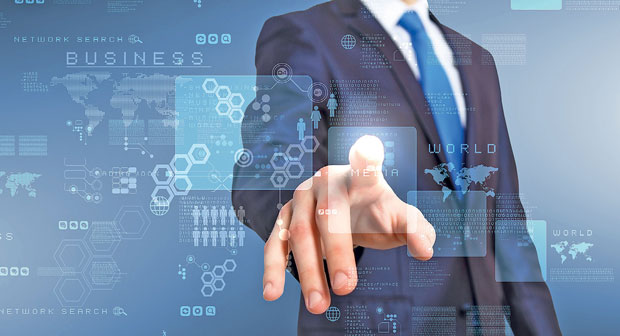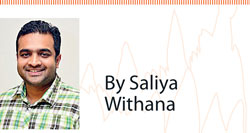 We live in an age where we see digital native unicorns, a name fondly used for start-ups valued for more than US $ 1 billion. They've turned the world of business upside down by focusing on customer experiences with great user interfaces (UIs) that sit in front of the masses backed by a great systematically driven supply chain.
These great user experiences are giving traditional businesses a good run for their money and have finally managed to coin a term to get the digital laggards out of their armchairs, 'digital transformation'. Here are some key areas to think about when planning your digital transformation journey.

Digital middlemen
With the dawn of the commercial Internet, things have started to move rapidly and have created 'digital middlemen'. The physical middle layer of business is getting wiped out to more savvy online alternatives.
For example, it's very apparent in the case of buying and selling of travel being more or less taken over by price comparison sites. The airlines and other tour operators still try to be competitive by offering tactical direct sales but most travel is being bought through the Ocados or the booking.coms of this world.


1. Digital content platforms
While everyone from review sites such as Trip Advisor to content sites such as medium.com influence the way we communicate and trust, modern content marketing needs to be backed by authoritative domain knowledge from peers to other experts. Review sites and blogs act as the community-driven alternatives to physical 'experts'.

2. Social listening/sentiment analysis
Marketers and brands are still afraid to put their 'online reputation' on the line. Whilst this has hampered creativity quite a bit, social listening and mapping tools such as Momentro, Hootsuite and Social Bakers are giving marketers a little bit of breathing space to react immediately to negative as well as positive customer sentiments.

3. Lean marketing
Speed is a significant factor in digital businesses and is key when it comes to marketing. Whilst digital transformation seems like a buzzword, in marketing it certainly is an iterative process that's heavily influenced by concepts such as agile or lean start-up methodologies.
Gone are the days when one puts all their monies in one main campaign. Digitally-savvy marketers have understood the importance of conversion-driven marketing. The advent of tools such as Google experiments and heat mapping tools such as Hotjar have empowered marketers to make decisions based on relevant data points. Gut-based marketing is not out completely but there are so many data sources available to transform your decision-making into the digital arena.

4. Cloud is no longer the future
Cloud computing was taught in schools as a concept that would be so far-fetched that it was similar to water being a free good in economic theory. However, technology has evolved in leaps and bounds that the cloud is actually not a competitive advantage anymore. The ability to adapt quickly is less of an advantage when everyone can do it; rather, not adopting cloud is becoming a competitive disadvantage.
This technology advancement means that things are accessible anytime, anywhere. With the advent of social media, this means much more interesting ways of being in front of your consumer during their decision-making process – hence, why giants such as Google are pushing for concepts such as 'Micro Moments Marketing' and mobile first design thinking.

5. Digital transformation
vs. marketing automation
If you look at Google trends for digital transformation and marketing automation, the peaks and troughs are remarkably similar until very recent. Whilst there's no direct correlation, it feels as if digital transformation is a term used by enterprises that are digital laggards run by hippos (highly paid people with opinions), who are now trying to find a way to convince their shareholders (Finally!) that the customer comes first! It seems like a last ditch effort by these enterprises to save grace and move on
to digital.

6. Internet of things
Internet of things (IoT) is another area that's really changing the way marketing works. According to one of the world's leading marketing automation platforms Marketo, 51 percent of the world's top global marketers expect that IoT will revolutionise the marketing landscape by 2020.
With the advent of wearable tech and other intelligent connected devices, marketers will be able to analyse customer buying habits and collect previously unobtainable data to create a better picture of their customer's buying journey. By using things like iBeacon technology, fast-moving consumer goods (FMCG) brands have now begun offering location-based tactical offers to their potential or existing customers.

7. Programmatic advertising
According to an article published by Smart Insights, programmatic marketing is automated bidding on advertising inventory in real time, for the opportunity to show an ad to a specific customer, in a specific context. Programmatic advertising is essentially automating the online ad
bidding/auction system.
When your ad spend is millions of US dollars, the smallest conversion saving can become a massive hit on the bottom line. Programmatic also helps ad buyers to be more nimble and not waste time on pre-negotiating ad spend thus helping them target the right customer at the right time.
8. Predictive analytics and machine learning
Amazon is one key player that's creating a plethora of change in the field of suggestive selling/predictive analytics. Smart organisations are now creating Amazon like experiences with their products. For example, large content publishing sites and brands relying on inbound marketing techniques and organic marketing are now looking at using machine learning to understand the optimum content to help their audiences convert better.

9. Prospect nurturing
More and more marketers are now focusing a lot more on various methods in which they could nurture their prospects. Email is one of the oldest digital channels that's got stuck in with most changes and continues to impress as a nurturing tool. Organisations such as Marketo, Pardot, Elequa, Mailchimp are slowly but surely changing the email marketing and nurturing game by creating platforms that have opened up to external app developers who are creating social media and other plug-ins that work with the main platform. Providing scores to leads (especially in the business-to-business (B2B) domain) is also another great way of filtering and nurturing prospects.
The reduction of costs of services such as the cloud and the availability/affordability of enterprise-level products and services to small and medium-sized businesses (SMBs) means that marketing is becoming more of a level playing field. Big budgets still do have a bigger say – for example, superbowl-related marketing spend. However, due to habitual changes of people (e.g. online search for superbowl trends, potential results happening a month prior) even brands without massive budgets do tend to have a chance to compete if the basic STP's (segmentation, targeting, positioning) of marketing is done right.
Digital transformation is a great bandwagon to get the C-level laggards and the hippos to start thinking 'customer needs first' and to stop thinking 'shareholder value' all the time and hopefully will pave the way to much cooler customer experiences.
(Saliya Withana is Digital Consultant at Sarva Integrated)