---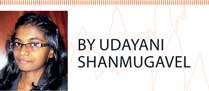 Shared economy or gig economy, a concept endorsed by millennials, briefly means sharing with others what we do not use or have in excess. This model has spanned more widely than the prominent Uber and Airbnb among the millennials, who are slammed to give no value to ownership at all.

This so-called shared economy leads the way for businesses from ride hailing (Uber and Lyft) to taking care of your pets (DogVacay) to a marketplace to hire people to do tasks (TaskRabbit) to a network to get cold hard cash at a rate favourable both to lenders and borrowers (LendingClub) to luxury wristwatch sharing (Eleven James) to sharing Wi-Fi networks (Fon).

This is effectively paving the way for millennials to work online at a boutique hotel in Bali enjoying the local coconut water with a bunch of people, who is from around the world, while posting pictures on Instagram wearing an expensive watch, which was rented for a week from Elevan James.

Shared economy is a concept that made the Gen Y to live a dream life rather than leaving it to the retirement age with the hard-earned money accumulated for their entire working life.

This viral concept for the last couple of years resulted in the rise of a vast number of Silicon Valley companies boosted by venture capitalists pouring huge sums of money into this growing tribe of entities. This concept rapidly spread to other countries where local entrepreneurs, mostly millennials, came up with their own start-up by fine-tuning it to their local culture. We do have a lot of Sri Lankan start-ups who have this business model in their DNA and some are looking to expand beyond Colombo to other suburbs and even to overseas markets.

The common element in these companies is that they are based on a mobile app and/or a website. This made these companies to call themselves tech companies regardless of the industry they are in; say for example ride hailing is under the transportation industry. This has an inherent advantage that it's much easier and cheaper to expand if you are a software service, especially to single markets like the European Union (EU) than if you have to obtain sector-specific licences and comply with national regulation.

However, it is a major setback to these companies when recently the EU's highest court ruled that Uber is a transportation company and that it must obey the same rules as other taxi companies. This ruling has worried other Silicon Valley companies, which have already started to see a declining growth and non-Silicon Valleys, which are looking for expansion.

There's a chance that the bar set by the EU judges will be followed elsewhere in the world too.
The chain of events that has transpired into this ruling can be said as a result of the continuous chase for cost reduction to provide a cheaper service to customers at the cost of employee satisfaction, exploiting weaknesses in the legal system to avoid compliance, lack of a reasonable wage payment to employees to make a living and unfair competition, which lead the other players in the industry to suffer.

While tech libertarians may argue this as a negative move in a world of open markets, this gives out a clear message that any business that attempts to pass the cost savings to customers, cannot do it at the cost of people and planet for the pursuit of profits. We, the millennials, who are being targeted by these innovative start-ups in an era where information is in our fingertips, should embrace companies that have 'benefit everyone' approach in their DNA, so that no one is left behind in the shared economy.

(Udayani Shanmugavel is a student member of Chartered Institute of Management Accountants (CIMA – UK). Her interests include contemporary business developments and current affairs. She can be contacted at udayani18@gmail.com)