---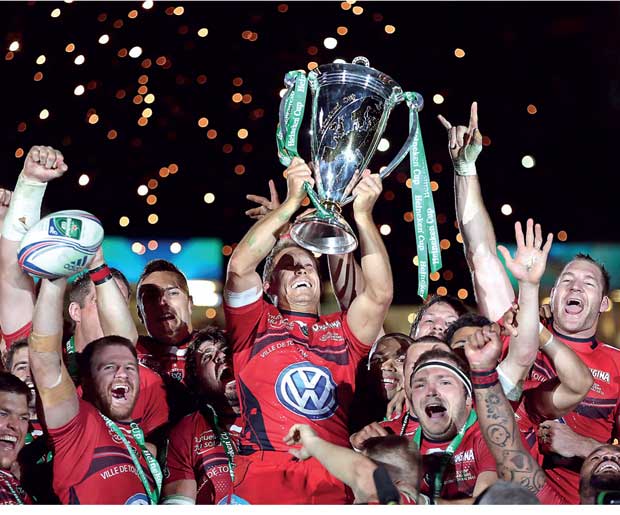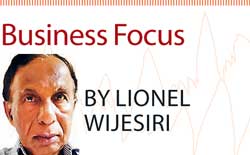 It goes without saying that company leaders wear many hats and play many a role in leading the strategic direction of a company. In this complex and ever-changing business environment, effective leaders need to fulfil their roles in ways that will provide the right guidance to those they lead.
Though challenging to consistently maintain, these essential roles are the attributes needed by, and expected of, effective business leaders. Such roles can be implemented regardless of the organisational size, type of industry or whether the business is public or private. They are not imbued by default and need to be actively learned, continuously developed and consistently practiced.
A leader sets the direction.
A leader clarifies the purpose of his team and how it adds value to his organisation by answering questions such as: Why does this team exist? What objectives are we expected to achieve? How can we achieve these objectives?
Answering these questions enables him to clarify and set the objectives that have to be achieved for his team to be successful and the main actions to take to achieve the objectives. In practice, many leaders involve the members of their team in completing this analysis to enable them to:
Create a shared sense of purpose and meaning to doing their work.
Develop a shared responsibility for the team's success.
Appreciate the team's and each individual's priorities.

A leader gains commitment to action.
The members of his team can deliver quite good levels of performance by complying with what he expects of them but if he really wants people to give their best, he has to gain their commitment. The difference between people being committed and compliant is ownership: they take ownership for doing the task to the best of their ability rather than just doing it because you want them to.
He engages individuals and the whole team through meaningful conversations about the importance of their work and gaining their commitment to achieve objectives and deliver results.
A leader has enthusiasm about 'raising the bar'.
He enthuses about the standards of performance and behaviour he expects from his team, questions and challenges the current ways of working and encourages innovation.
A leader has a clear picture or vision about the future.
This includes how he sees the team functioning and sharing it enthusiastically encourages the members of your team to strive to improve the team's performance. He sets high standards by acting with integrity and modelling the behaviours you expect from others.
A leader develops the capability of his team.
He acts as a coach by encouraging people to be and give their best and provide them with continual feedback. He holds individuals accountable, recognises and praises good practice and promptly confronts unacceptable performance and behaviour. He agrees improvements and the support to be provided and how to measure progress. He focuses the whole team on finding better ways of working together to achieve higher levels of performance.
A leader makes change happen for the better.
He becomes an active agent, rather than a victim of change. Leading people involves having a positive impact on how they think, feel and act. (This means people within his team and people outside of his responsibility over whom he doesn't have authority). He will have a positive impact on his manager, as well as his work colleagues, in striving to make changes happen that lead to better outcomes for his team, his organisation and himself.

Leading and managing together
The job of any leader is demanding and you, like most leaders, find fitting everything into your daily schedule difficult: doing your own work as well as leading and managing the people who report to you. You probably experience dilemmas about whether to focus your attention and time on getting the work done or dealing with staff issues and whether to spend time managing or investing your time in leading people.
You may end up focusing and spending more time on getting the work done because tasks, unlike staff issues, tend to have deadlines! An example is doing a task yourself rather than delegating it to someone because you think you can complete the task quicker and better than that person and you don't have time to train someone to do the task before the deadline. Another example is correcting people's mistakes yourself because you think you don't have time to coach them to do the task correctly and hit the deadline.
The reality is that you don't have the luxury of choosing to manage or lead. You need to do both! Yes, you have to deliver results now but you also have to build commitment and develop the capability of individuals and your team to achieve success in the future: you need to achieve sustainable success.
You have many opportunities to lead and manage people at the same time even though the activities are different. For example, during a meeting with your team, you may involve everyone in thinking and deciding how to complete a major task and, in doing so:
Enhance how people are working together on solving problems.
Enthuse your staff about the importance of the task.
Gain their commitment to do a great job.
Plan how the task can be completed.
Organise who's going to do each sub-task.
Reinforce certain standards regarding quality and hitting deadlines.

You need to put more emphasis on managing in some situations and more emphasis on leading people in other situations to achieve success. However, remain conscious at all times of your behaviour and the actions you're taking in leading and managing people, to increase the likelihood of you having the desired effect on your team and achieving the outcomes you intend.

Generalization
This leads us to another issue. It is quite dangerous to make broad generalizations about the differences between 'managing' and 'leading'. Management is too often dismissed as a soulless and number-crunchy exercise in hounding people about the details and making them fill out forms, while leadership is lionized as 'big picture thinking' and 'inspiring the troops'. As a result, people aspire to be leaders and they think that managing well isn't that important (and is boring besides).
Becoming a better leader is primarily an internal process of self-reflection, learning to think and then behave differently. It's about seeing yourself as a leader and then behaving in ways that make others see you as a leader, too.
Becoming a better manager is primarily about honing your craft, creating habits of speech, organisation and interaction that allow the people who work for you to be best utilized and best focused on achieving the company's goals.
If you think of managing and leading functions, both relate to how you make use of resources (human and otherwise), however there are four key areas we find common to both of them.
Great leaders and great managers listen well, are curious, manage their self-talk and hold themselves accountable for moving the business forward. If you actually do these four things and at the same time both hone your people management skills and develop yourself as a followable leader - you'll be pretty much unstoppable.
The combination of good manager and good leader is rare and valuable and far more useful than either one alone.
So, let's stop debating about which one is better, cooler or more needed - let's learn and do both.
(Lionel Wijesiri is a retired corporate director counting three decades of senior management experience. He is now an independent consultant and a freelance journalist. He may be contacted on lionwije@live.com)