---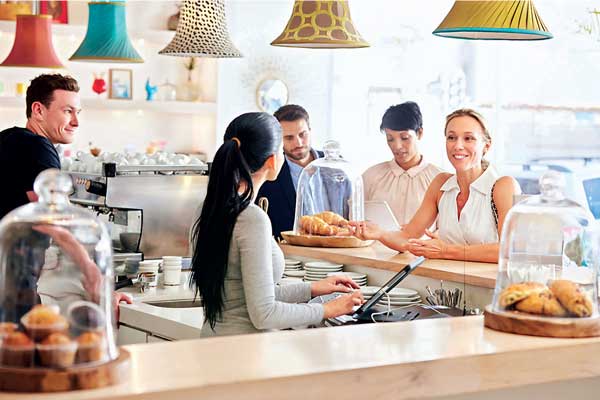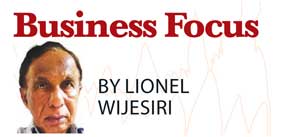 For 30 years of its 76-year history, the McDonald's restaurants were a lunch destination – hamburger, fries and a Coke. It is in 1970 McDonald's introduced Egg McMuffin, a sandwich with an egg in it, as a breakfast item, with coffee. The company expanded its menu board and by 1976, McDonald's offered a full breakfast menu across all of its restaurants, giving it a nearly 10-year head start on its competition as a breakfast destination.

McDonald's understood that people get hungry at all times of the day. They were smart enough to see this as an opportunity to make money. Moreover, it was able to make this change with minimal retraining of its staff and retooling of its existing physical assets.

People are hungry at lunch – McDonald's gave them lunch with salads. People are hungry in the morning – they give them breakfast with coffee/tea. When people get hungry between lunch and dinner, they rolled out Snack Wraps. When people want a treat around mid-morning they provided McCafe premium coffee as the answer.
How about your company? When would your customers use your products or services if you made them available? Are you there when they need you? The appropriate shift strategy offers you a way to expand your base without changing your location, product or service or brand identity. Instead, you have to anticipate what your customers want and when they want it.

Growth and expansion are key goals for most business owners and entrepreneurs. But how can you expand your business in today's highly competitive economy with super holding the reins.
Here are few business expansion strategies that may help you grow your business to the next level without minimum capital infusion.

nAdd new products and services to your mix. This strategy sounds relatively simple but executing it well can be challenging. First of all, you need to figure out which products and services your customers want and how much they'll be willing to pay for them. If the products are related or supplemented to your existing range, it is best. Next, determine whether or not you can sell these products and services at a profit.
The best way to accomplish this is to conduct thorough market research before committing any resources (financial and human) to new product or service expansion. Ask your current customers what they think about your new product and service ideas, including potential price points. Your market research needs to focus on customer demand for new products and services and your cost to manufacture, deliver and sell them.
nSell more products and services to your existing customers. This is the flip side of the first strategy: Penetrating deeper into your current customer base. Start by performing a market segmentation analysis to identify the customer segments that are more likely to buy so you can focus your sales and marketing efforts on these segments.

This analysis will divide your customers into segments based on the criteria you choose (age, gender, location, buying history, etc.) so you can analyse their potential profitability when it comes to selling them new products and services. Armed with this information, you can better allocate your sales and marketing rupees.

nExpand into new territories. The idea here is to market and sell your existing products and services to new customers. These new customers can be in different segments or niches or different locations from where you currently operate.
If yours is a retail or storefront business, this type of expansion will likely involve appointing new agents or dealers in new locations in different geographic areas. Doing so will require a significant investment and risk, so perform thorough market research first to make sure there is enough customer demand in the new territory to justify the expansion.

When you are thinking about expanding into new areas, the first thing you need to do is to determine how to specialize your advertising for your new market. If you can't convey the benefits of your product or service to residents of a new region, you're going to struggle to make it. Be honest about flaws and strengths as you consider the message you will be conveying to a new area.
nTarget new customer markets. Most businesses target their sales and marketing efforts to specific customer markets based on demographics like age, gender and location or psychographics or interests, activities and values. But are there other customer markets that might also be viable for your products and services?

Being able to reach the right target customers through the right mediums, at the right time, is the first step to expanding your business into new customer markets. When expanding into new target markets, you need to ramp up your advertising to these markets. This is pretty intuitive but it's true.

nTap into new sales and delivery channels. The Internet is the best example of how a new sales and delivery channel can transform a small or medium business. Countless companies have reinvented themselves to take advantage of online opportunities – from brick-and-mortar retailers opening online stores to service providers who are able to reach a much broader audience by advertising online and using search engine optimization (SEO) techniques to rank highly in web searches conducted by the prospective customers.
nForm a strategic marketing alliance. A marketing alliance is a joint effort between your business and other companies to mutually build awareness of the benefits of your respective business products and/or services. In this fashion, you are able to gain increased access to multiple services and even exchange customer bases. By partnering with another business, your market suddenly expands without spending a fortune on marketing and advertising, as you are able to market to your partner's customer base. The income also increases as you earn a royalty or share revenue from the other business' (your alliance partner's) sale of its products and services to your customers.
nAcquire another business. It may be the fastest route to growth and expansion. This strategy depends on whether you have excess money to invest. Merging with or acquiring another business can literally double the size of your business overnight, growing your sales and revenue exponentially. But you must perform thorough due diligence on any potential acquisition candidates before moving forward with a business merger.
In particular, your due diligence efforts should focus on the company's financial condition, the strength and depth of its management team, the breadth of its client base and the soundness of the existing contracts. When considering companies to possibly acquire, look for synergies between the two businesses that will result in the combined entity being stronger than either of the individual businesses would be standing on their own.
nForm a strategic product alliance. Entering into a product alliance with another business allows you to offer your partner's products and services to your existing customers, while your alliance partner sells your business' products and services to its customers. As a result, you are able to expand your product line without any of the costs associated with it – particularly manufacturing, product distribution, investments in inventory, etc. You can even arrange to have your partner drop ship their items that you've sold, thus saving you after-sale expenses and time. Remember, however, that a strategic alliance must be win-win in order to be sustainable and mutually beneficial.
The condition of the market or economy doesn't have to dictate your business growth and expansion plans. Consider how you can implement one or more of these strategies to put your company on the fast track to expansion today.
(Lionel Wijesiri is a retired corporate director counting three decades of senior management experience. He is now an independent consultant and a freelance journalist. He may be contacted on lionwije@live.com)