---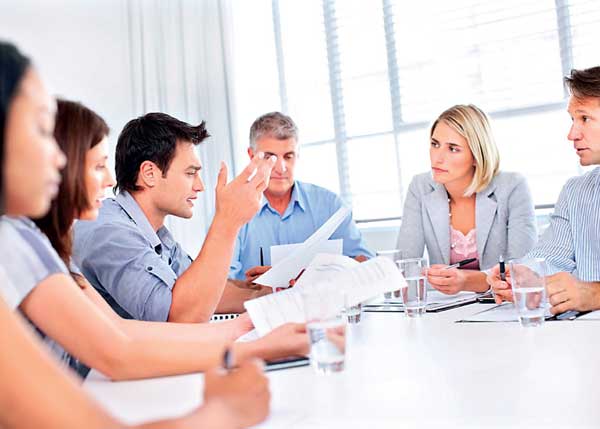 A gap analysis tool compares the actual performance of a company with its potential performance. A company will determine the factors that define its current state, list down the factors needed to reach its target state and then plan on how to fill the gap between the
two states.

This is important because it helps to identify if a company is performing to its potential and if not performing, why it is not performing to its potential. "How about Strengths, Weaknesses, Opportunities, Threats (SWOT) analysis?" you might ask, "It does the same analysis". No! There are few differences. Both tools can be used in different contexts and they might give a different meaning in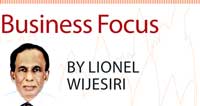 those contexts.
Below is a breakdown of SWOT analysis vs. Gap analysis in the context of
a company.

(1) SWOT analysis evaluates a company against its peers, while Gap analysis is internal evaluation to identify performance deficiencies. (2) SWOT analysis is done for long-term planning while Gap analysis is often done to reach short-term goals. (3) SWOT analysis is often a comprehensive study evaluating many aspects and many competitors. Gap analysis can be very simple targeted towards fine-tuning
one process.
The Gap analysis can be done using either Excel worksheets or flowcharts. It may be highly quantitative or conceptual.
If you want to introduce Gap analysis to your company, your template must have a few essential components, as shown below:

Step 1
Construct organisational goals. Effective goals are specific, measurable, attainable, realistic and timely. Before beginning Gap analysis, all goals must be clear and quantifiable so that the gap can be measured. Examples of common goals include fixed overhead costs, freight costs, sales revenue, gross margin, days of inventory, on-time-delivery and customer satisfaction. Goals with narrower scope are easier to understand and measure.

Step 2
Benchmark your current state. Use historical data if possible as it will span a longer period and require less effort to compile. For example, if the goal is to reduce delivery costs to 1.5 percent of sales, hopefully the company's accounting records contain months' worth of delivery cost and sales data. Having at least 12 months of information allows you to see not only your current performance but also which direction the metrics are trending.
If historical data is unavailable, you will need to collect sample data to measure your company's performance. For instance, if the goal involves sales revenue, data collection is as simple as tallying sales for the current period. Collecting data on a less concrete metric like customer satisfaction
would require you to create surveys for customer feedback.

Step 3
Analyse the gap data. The challenging question is not how far actual performance fell below target, but why the gap exists. Brainstorm possible causes of performance and then narrow them down using tools like 'five-why' analyses. Five-why is a type of repeated interrogative technique used to explore the cause-and-effect relationships underlying a particular problem. The primary goal of the technique is to determine the root cause of a defect or problem by repeating the question "Why?" Each question forms the basis of the next question. The '5' in the name derives from an empirical observation only.
Interview stakeholders throughout the process and use statistical tools such as regression analysis to determine which inputs to the process are the most meaningful predictors of end performance. A complete gap analysis can usually be summarized in one sentence. For example, "Sales revenue this month fell Rs.2.0 million short of our Rs.100 million goal because one salesperson left the company and our advertising budget was reduced by 10 percent." This summary provides management with the insight that in order to meet sales goals, it needs to address a staffing shortage and increase advertising to former levels.

Step 4
Compile the report. Begin with an executive summary that quickly gives the observed versus desired results for each goal category and then briefly addresses the reasons believed to be responsible for those gaps. Each goal should then be addressed fully in its own section, followed by a conclusion that summarizes the report and calls for action, usually in the form of a call to create an improvement plan to address the gaps.

Evaluation
The internal and external evaluation work conducted in step (1) should provide the basis for proper gap analysis. The external evaluation work will result in a prioritized list of interaction opportunities. For all high-priority opportunities, it is essential to define the desired customer experience. This involves spelling out the step-by-step processes that should take place at the critical customer interaction points.
From an external standpoint, itemizing the activity around each of your high-priority interaction opportunities will highlight gaps in information, systems and business processes, as well as deficiencies in resources
and staffing.
Taking a broader internal look at your organisation's capabilities, you can categorize gaps in business focus, organisational structure, business metrics, customer interaction capabilities, and technology.

Gaps in business focus
When addressing business focus, you must typically find that the gaps relate to your:
(1) Definition of the customer, (2) Knowledge of customer behaviours, (3) Understanding of customer attitudes, needs and preferences and (4) Commitment to satisfying customer needs.
While these areas may seem somewhat elementary, they receive limited time and attention in most organisations.

Gaps in organisational structure
Organisational gaps address roles and responsibilities, business processes, employee performance measurements and the related salary or incentive systems. While these issues may seem a step removed from the customer experience, they can and often do have a tremendous impact on individual and group behaviour relative to customers.

Gaps in business metrics
Gaps in business metrics are often related to measurement of customer performance on a segment-by-segment basis, such as gaps in customer acquisition, customer development, customer retention, customer migration and customer reactivation. The gap analysis addresses the ability of the organisation to generate and track these metrics on a customer scorecard.

Gaps in customer interaction capabilities
These gaps actually become increasingly apparent by looking at the customers' experience with your organisation. Are you able to interact with customers at all points of contact? Do you recognize who they are and the depth and breadth of their relationship with your organisation across all areas of your organisation? Do you appear as one company or many to your customers across sales, service and marketing functions? In short, do you think you have a coordinated, cohesive interaction capability?

Gaps in technology
Technology gaps may relate to (1) consistent data collection, (2) distributing the 'right' customer information to each point of contact and (3) tracking customer performance over time. These gaps often mistakenly become the focal point of many organisations. Customer relationship management (CRM) efforts because these gaps are in many cases the least controversial to resolve.

Organisational readiness
In addition to the interaction opportunities and the five dimensions of the CRM transformation map, the gap analysis should also address organisational readiness relative to leadership and resources. The senior management must not only 'buy in' but actively endorse and become engaged in the CRM transformation process. Qualified resources must also be committed to all aspects of the work and roles and responsibilities for leading the transformation must he carefully defined.
Taking a hard look at these areas is absolutely critical to your success. Overstating or overestimating your capabilities in any of these areas will lead to problems down the road. The broad, interdependent nature of CRM requires a breadth of resources and capabilities and a depth of commitment.
(Next week – CRM action plan)
(Lionel Wijesiri, a corporate director with over 25 years' senior managerial experience, can be contacted at [email protected])