---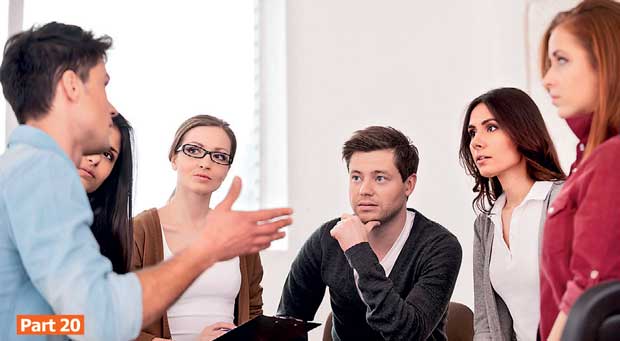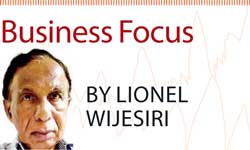 You're most likely aware that you unconsciously ignore background noise at work, such as the soft drone of air conditioning fans. Your mind appears to tune out such noises so that you can get on with the work in hand. Although this skill is essential for good concentration, you need to develop your listening skills when talking directly with people.

An effective manager is above all a good listener. While a strong intellect, excellent analytical skills and strategic vision are often cited as core competencies of a good manager, the ability to listen and to listen well is often neglected.

Listening attentively not only enables a leader to know and understand his team members better but it also shows respect and helps to build stronger relationships. During any workplace interaction, active listening demonstrates interest, builds rapport and makes your reports more open to share information with you. A leader who listens and communicates well is far more able to influence and engage with his team.

Listening skills
Unlike certain management traits, good listening skills can easily be developed. Here are some steps to improve your active listening skills:

First of all, be present in the moment. This means shutting down the mind chatter or the inner conversations and focusing completely on what the other person is saying.

It is not enough to listen. You should be seen and heard to be listening. Non-verbal cues that include the vocal and visual aspects of your communication are as important, if not more so, than the words you use, to be an effective communicator. So, watch your body language and how you use your voice.

Examples
Let me give you a few examples:
Look at the person who is speaking. Maintain eye contact or rather face contact, which does not mean staring unblinkingly at the speaker Nod to show you understand, agree or simply that you are listening
Make sounds of agreement or understanding. These can be simple: "mm", "I see", "uh uh", "I understand", "yes", etc. These are clear and audible indications that you are interested and paying attention
Watch your posture as well. Simple awareness of whether you are leaning toward the speaker or away, if you have your arms folded, your head tilted and are occasionally nodding, can indicate to the other person whether they have your undivided attention or not. So, watch out for negative visual cues
Watch your tone of voice as well when you respond. It is not what you say but how you say it that most effectively communicates your meaning

At the same time, observe the speaker's non-verbal cues too. You can learn a lot from his body language and vocal qualities. From their posture, gestures, eye contact and facial expressions, pauses and pace of speaking, you can gain understanding of their attitude, emotions and intentions; for example, are they nervous, aggressive, hiding something, worried, insincere, etc. You will also be able to read between the lines and hear what they are not saying.

Listen with your mind
Practise listening for details and meaning by tuning your hearing and attention in to the words and phrases that a work colleague's using during direct one-to-one conversations:
'Listen with your mind' by concentrating on trying to understand what the person means rather than primarily focusing on your own thoughts.

Hold your attention at two levels; be 'in the moment' and attentive to the person while maintaining at the back of your mind an overview of what a successful outcome to the conversation is going to be.
Notice subtle changes in the tone of the person's voice that indicates he's placing more emphasis on certain words and phrases: emphasis that suggests that these words and phrases have a significant meaning to the person.

Look out for a colleague repeatedly using certain words and/or phrases in a conversation. Repeated use of the same phrase may indicate that your colleague thinks that you've not fully discussed or considered the issue. For example, if your colleague keeps on repeating the phrase 'there wasn't enough time' when discussing why a particular job wasn't completed on time with them, I suggest this probably means that he thinks that you've not considered this 'lack of time' issue to his satisfaction.
Suspend judgement. If you interrupt someone, you've probably already decided that you know what your colleague's going to say or disagree with him.

Listen for how people say things and especially whether people are using jargon such as 'thinking outside the box', 'blue sky thinking' and 'realising potential'. Make sure that you get people to explain what they mean in the particular situation and context.

Listen for what people don't say; be alert to potentially different meanings of phrases and sentences that your colleague uses. For example, if a team member says the following sentence when explaining that he's experiencing problems obtaining information from another department:
'I tell them, but they don't take notice!' Does he mean: 'People in the other department deliberately ignore me.' 'I'm not very good at influencing people' or does he have another interpretation of the sentence?

Finer points
In addition to what was explained, there are few other finer points you have to develop yourself.
As a leader, you need to have a strong voice and you need to know when it's time to listen. A real conversation is a two-way dialogue; it requires both parts. To be able to motivate and inspire others, you need to learn how to listen in both individual meetings and at the group level.

Fortunately, there are concrete ways to improve this important skill. Both Su and Riordan agree that the key is to start with the right mindset.

Make it a priority
First, you need the will. You have to put it at the top of your list and acknowledge it's a skill that's important in your role as a leader. It has to be an active decision. And to get over a need to talk or interject, adapt a mindset that will allow you to hear what's being shared. If you believe you have all the answers, you simply have no reason to listen to others. It is nice to recognize your own intellect, but you also must recognize that your team members are equally smart and have something of value
to say.

Know thyself
It's important to understand what's holding you back. Are you a naturally good listener or do you have a more assertive personality? There are personality traits that lend themselves to more empathic listening. If you're extroverted and conversational, you're usually the one doing most of
the talking.

Years ago, I had a manager who was strong, passionate and innovative. The downside to these fiery traits was that he was, as his subordinates and teammates described him, a "bull in a china shop" when it came to listening. To make matters worse, he was totally unaware of it. To break him of this bad habit, I instructed him to use a 'recording device'.

He started at home with his wife (who was thrilled at the prospect of his transformation into a better listener). Every time he wanted to talk during dinner, he had to wait for his wife to switch on the recorder. After listening to his first recording, he was surprised. This physical cue finally helped
him improve.

When assessing your own habits, also take your upbringing into account. Some of us may have had early experiences in life where we were taught to be listeners instead of speakers, deferring to others. Some of us were taught that it was weak to listen, that we need to speak up.

(Lionel Wijesiri is a retired corporate director counting three decades of senior management experience. He is now an independent consultant and a freelance journalist. He may be contacted on lionwije@live.com)