---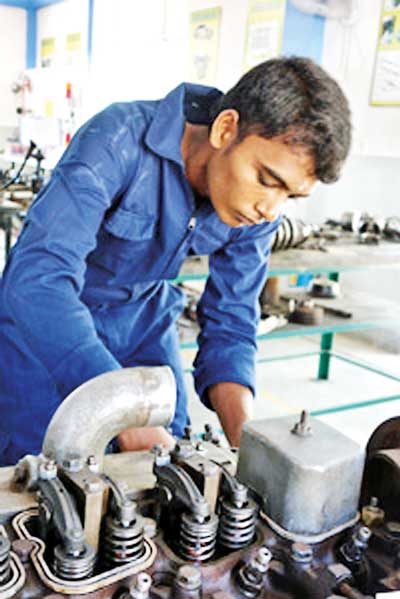 Education, skills development and technical training providers are central to create productive employment opportunities for our young people. They prepare mostly young people for work in the formal and informal sectors and thus play an important role in helping to build a top-quality talent pool. The better the training and the more refined the skills are in terms of human capital, the higher the income and returns and the better the quality of livelihoods.
Education and skills attainment in Sri Lanka, which in the early 60s was far better than that of countries like Singapore, Malaysia and South Korea, has in the last 20 years fallen far behind, undermining the country's growth prospects. Undoubtedly, the government has recognized that human capitalhas to be the strategic driver for inclusive economic growth to help Sri Lanka become and remain competitive as a middle-income country.
Sri Lanka however faces three big challenges that we need to solve if we are to achieve and sustain a growth rate of over 8 percent. The three issues that need to be addressed are: today most of our young people coming out of secondary education:
1.Only 20 percent to 25 percent attend higher education, of which a large share of students are in humanities and arts relative to sciences/engineering (50 percent vs. 17 percent), where there is variation in quality, in addition, very poor quality external degree programmes (40 percent of total enrolment).

2. Another 20 percent to 30 percentenrol in thetechnical and vocational education and training(TVET) sector;very often the courses are ofpoor quality and have little relevance to market needs.

3. The remaining 45percent have limited opportunity to acquire further job-specific skills other than joining a company to develop skills. That too is limited and is centred around three to four main cities.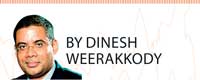 Current situation
Most employers still see the skills shortage as a major constraint for expansion and continue to question the quality and relevance of general education, vocational and skills training and higher education. In the past five years, the country has made great strides on many fronts, especially in education.
However, Sri Lankan universities, due to the limited intake capacity, by default only open their doors to the top five percent that sit for the Advance Level exams. Also, around 10 percent pursue high-education in foreign universities or their satellite branches in Sri Lanka and also enrol to do a professional qualification in accounting, finance, management and marketing. Another 10 percent join the TVET sector. The majority joins the workforce with no skills.

Strategy
Therefore, as a country, we need a strategy to successfully move our young people from education to employment and we need to scale up our limited interventions for maximum impact because there are many different views among our stakeholders on how our young people should be made ready to succeed at entry level.

As a result of this mismatch, many young people are unlikely to find productive work. Therefore, education reform must find way to focus our youth from becoming mere certificate collectors and refocus them to acquire knowledge and develop skills and competencies that are needed to secure productive work and also grow skills that are useful for the future.

Vocational training
One sector that can be restructured in the short term is the TVET sector. In most successful export economies, vocational training institutes (VTIs) both public and private, work jointly with the export companies to upgrade the skills of their workforce, since high-level skills are essential for manufacturing-related activities.
However, while vocational training is widely recognized as important, such training is rarely cost-efficient for the private sector when provided by the state. Most firms therefore prefer to do their own training, partly because many skills are company specific.

Singapore's use of the TVET sector to promote the information technology sector through a concerted programme that involved educational institutions, providing training subsidies to schools and office workers and digitizing of the civil service, helped the country to achieve leadership in technology-related services. This success illustrates the importance of a government's ability to foresee a major opportunity and then promote public-private partnership to invest in human capital formation.
However, to make it a success, businesses must also stand ready to take advantages of the support the government is willing to provide to promote human capital formation. In addition, the state must ensure that they maintain the per student share, in real terms, of government funding education. Since the country's university education is only limited to the brightest students in the country, the universities need to work very closely with the industry to improve the syllabi and the facilities to ensure that the country's brightest students are instilled with the skills and knowledge the country needs, not what the universities want, so that they can make a meaningful contribution to the economy.

Conclusion
For Sri Lanka to become a high-income economy, a strategic focus on improving its talent pool must become a top priority. A package of financial investments, policy and governance reforms, is required to make the existing TVET sector more efficient, equitable and effective.
However, if progress is to be made, there is definitely a need for greater coordination between the various relevant ministries and institutions providing TVET and higher education, ideallythrough an Inter-Ministerial Skill Coordination Committee.

The current disjointed system is only leading to a misallocation of our tax-payers' money. Therefore, we urgently need a mechanism to ensure there is better private sector participation in designing and updating of standards, course contents, training of instructors, funds are allocated based on performance and finally strong political leadership to ensurethat all government agencies in the TVET and higher education sectors work together to deliver the skills the employers of human capital needs and not what the education providers want.
(Dinesh Weerakkody is an HR thought leader)