---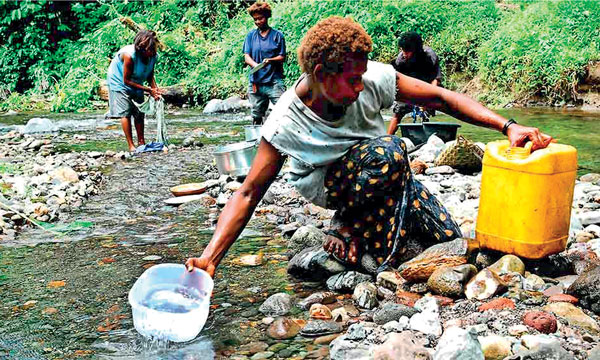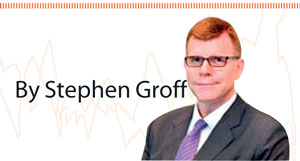 In a couple of weeks, the Paris Agreement on climate change will enter into force. Its goal of holding global warming to below 2°C by the end of this century is the first major salvo against the key challenge of our time.

But the real battle against climate change won't be fought in air-conditioned
meeting rooms.
Fighting climate change in the Pacific
It will happen in small island states in the Pacific, which face the worst of its impacts. Projected sea level rises could threaten the very existence of low-lying atoll countries such as Kiribati, Marshall Islands, and Tuvalu.
In the Pacific, climate change's most graphic calling card is the increasing incidence of extreme weather. Cyclone Pam, which hit Vanuatu in early 2015, and Cyclone Winston which hit Fiji early this year were two of the strongest storms on record globally. The prolonged drought in the North Pacific Islands is causing immense hardship.
Natural disasters can undo years of economic and social progress — something the Pacific can't afford. Leaving vulnerable communities exposed to cyclones and floods will make it harder for them to cope with longer term climate impacts such as saltwater intrusion because of sea-level rise, which will threaten livelihoods.
Taking steps towards renewable power
Much has already been accomplished by Pacific Island countries to deal with
these threats.
The Pacific Islands are making progress toward ambitious targets to shift from carbon intensive energy to renewable power sources. They are showing global leadership in demonstrating that it is possible to reduce emissions if there is sufficient political will.
Another important advance happened just last month when Pacific leaders endorsed the Framework for Resilient Development in the Pacific at their summit in the Federated States of Micronesia.
This sets out an integrated approach for island countries and their development partners to address climate change. It could spur a new era of collaboration against climate change, but we need to act quickly.
Boosting climate finance for the Pacific
Increasing finance is critical. The international community has set an ambitious target to mobilize US$100 billion in climate financing annually by 2020. This compares with current bilateral aid flows of just US$130 billion. We need to work harder to meet this target.The Asian Development Bank (ADB) will double its annual commitments for climate financing to US$6 billion per year by 2020, including US$2 billion for adaptation investments. This is equivalent to approximately one third of the total financing ADB provides to developing
member countries.
The US$10 billion that countries have already pledged to the recently established Green Climate Fund (GCF) is also a good start — although only a start.
Australian and Samoan leadership at the GCF Board, as well as the appointment of the former Australian Special Envoy for Climate Change as the executive director of the GCF Secretariat, have helped to ensure GCF is focused strongly on adaptation in small island states.
Working towards sustainable development
ADB is proud to have worked with Fiji, the GCF Secretariat and the European Investment Bank to mobilize the first GCF grant for the Pacific, which will move Suva's water intake upstream to address salt water intrusion.
ADB is now working with eight Pacific Island countries to submit a regional renewable energy proposal to GCF. This aims to reduce carbon dioxide emissions by 100,000 tons per year by installing 70 MW of new renewable generation across the region — equivalent to the total current installed capacity in Samoa and
Tonga combined.
As well as increasing financing, development partners need to work more co-operatively to maximize the benefits for the Pacific.

By collaborating, we can help Pacific Island countries gain a greater share of climate resources and to ensure those resources are delivered more efficiently.
Collaborating to achieve common goal
Already, this kind of collaboration is yielding benefits. The World Bank, Australia, and ADB have worked with the government of Kiribati on the South Tarawa road, the largest infrastructure project in that country's history. The 56,000 people of low-lying South Tarawa now have a road that can be used year-round and is resilient against extreme weather.
This is something that none of us could have done individually. We need to replicate this co-operation on transformative investments across the region.

Development partners and Pacific governments alike need to work harder to integrate climate change into all aspects of our operations. Addressing climate change is not something we should leave to a few specialised departments. It is a core development challenge and requires a "whole of
government" response.

Climate adaptation should be incorporated into strategic priorities, budgets and economic plans, as well as into the design of critical infrastructure and programs. In this way, we can improve the lives of the poorest people in the region, many of whom are also the most vulnerable to disasters and climate risks.

We must work smarter and more cooperatively against climate change. The Pacific is the ideal place to advance that agenda.
(Stephen Groff is the Asian Development Bank's Vice-President for East Asia, Southeast Asia and the Pacific )