---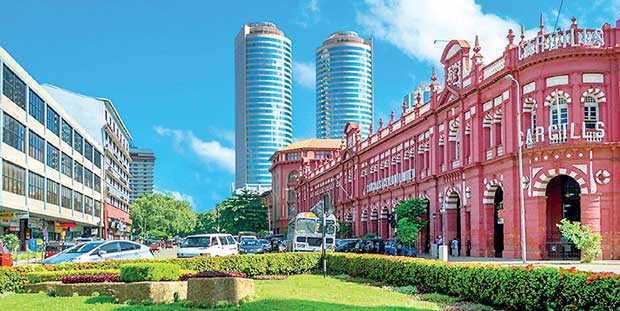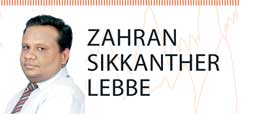 The city of Colombo was well admired by the father of modern Singapore Lee Kuan Yew in 1950s, for having the best infrastructure, stone-faced buildings and greener environment and with the visionary leadership and sheer commitment he transformed Singapore, from third world to the first world.
Later on, by looking at the successful city state of Singapore, our political leaders have pledged to emulate it and wanted to transform Sri Lanka to Asia's next Singapore. However, the progress towards achieving this aspiration had long been questionable with the prevailed Sri Lanka's political, economic and socio-cultural background.
Compared with Singapore, the geographic extent of Sri Lanka is 94 times higher and our country has to meet the welfare needs of much larger population with limited financial resources. Given this nature of geographical area and the present economic status of the country, transforming Sri Lanka similar to Singapore is going to be a very challenging task.

Change in direction
On the other hand, Colombo is similar size of Singapore geographically and possesses a strategic advantage of being located in the world's main shipping route and the commercial centre of our country, owning historical colonial buildings, parks, beaches, lakes, golf ground and theatres together with already established ports and airports.
Moreover, Megapolis, real estates and iconic buildings are under construction as well as the international hotel chains are entering the city whereas the International Financial City is expected to attract the regional headquarters of the international business organisations, professionals and the investment for it to generate fruitful results.
In this juncture, instead of envisaging to transform the entire island, transforming Colombo City to be Asia's next Singapore, reflecting the Sri Lankan identity, would be much feasible. By narrowing down the geographical scope, more attention could be paid, sufficient resources could be allocated, well align stakeholders towards the vision and also easy to monitor the progress towards its success.
Besides, Colombo being an already established city, it would be like icing on the cake. Colombo needs to be modernized, beautified, decorated, capacity built, cleaned, disciplined and organised.
Combining tourism with business and creating Colombo as a leading destination in South Asia for providing high- quality services such as healthcare, education, IT and knowledge-based industry would be the successful formula for branding of Colombo.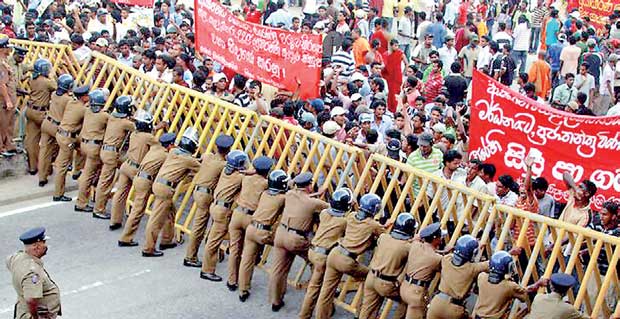 Managing changes
Accordingly, selected areas which require fast changes in pursuit of this aspiration to create Colombo as the desired destination for tourism, investment and to generate revenues as well as opportunities are highlighted below.
Of course, local residents are the important brand ambassadors of the city and their behaviour greatly impacts on the way the city is viewed and experienced by the visitors. Local style of driving on the road and politically-motivated protests, picketing and long marches along with water cannon and tear gas applied by the police to control such situations that generally take place in the city not only disturbs the daily life in Colombo but also tarnish the city's image through international media coverage.
There is also an absolute need to establish unity in a multi-ethnic community and inciting racism, hate speech and ethnic disharmony must be controlled and there must be zero tolerance for disruptive behaviour. We are still waiting to see new laws are coming in to control such behaviours.
Many of the Colonial buildings located in the city are found faded although they are of greater architectural designs and rich historical heritage. They must be renovated to bring new outlook and could be used for hotels or shopping malls such as Colombo Arcade.
Transformation of Colombo as a cleaner and sustainable city with more greenery, improved solid waste management and the use of green energy sources is also essential. The waterways, including the canals and lakes in the city must be maintained clean whereas increasing the number of parks, golf course, jogging tracks and bike paths could be established in the banks of these waterways. Strict regulation and fines must be introduced against garbage dump in the streets and public places.
Developing iconic landmarks, skylines and artistic roundabouts would strengthen the brand identity of the city. Slums and shanties are to be upgraded and new housing projects must be established with modern architecture containing the landscaped gardens.
Colombo needs a modernized transport systems and infrastructure including light rail transit (LRT), replacement of three-wheelers with electric cars for the better traffic management and for improved quality of city life.
Indeed, Colombo needs to offer full of unique and memorable experiences, interesting things to fill free time with and exciting things to discover with the array of must visit attractions, variety of entertainments, great places for shopping and dining and theme parks. The economy needs to be business friendly, corruption free and also have efficient market-oriented public institution.

Way forward
Establishing a Colombo City Branding Commission ideally under the direct supervision of the Presidential Secretariat.
Bringing together various stakeholders including municipal councils, Transport Ministry, urban development, defence, tourist boards, town and country planning, botanical gardens and public recreations, universities and media and agree on the vision for the Colombo City brand.
Appointing a brand consultancy firm specialized in destination branding.
Initiating Strategic Colombo City Branding Plan and making marketing as part but in major policy level interventions.
Allocating sufficient financial resources for Colombo City branding initiatives.
Coordinating city branding activities among relevant stakeholders
Media has to play a vital role by educating the public on the importance of the Colombo City branding and explain the role the residents and various stakeholders have to play.
Encouraging the private sector on identified Colombo City development projects.
Monitoring and controling on branding activities through performance review and celebrating the success.
Conclusion
In the global stage, the cities too compete with each other in attracting tourists, investors, donors, events or businesses where they involve in city branding to improve their reputation internationally. In this context, branding Colombo City to be Asia's next Singapore but reflecting Sri Lankan identity would be much appropriate and greatly rewarding endeavour!
(Zahran Sikkanther Lebbe is a marketing management professional and an Assistant General Manager of a leading organisation. He is a graduate of the Chartered Institute of Marketing and Wayamba University of Sri Lanka. He can be reached via
zahranlebbe@gmail.com)