---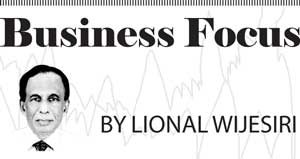 Today, mobile phones, voice messaging systems, fax machines and e-mail can be efficient media that field sales representatives use to communicate with prospects and clients. Laptop computers, iPads, personal digital assistants (PDAs), interactive websites, wireless data transmission and customer relationship management (CRM) databases continue to change the administrative activities of sales people and, hopefully, reduce the time spent completing paperwork.

In the broader sense of CRM systems, the traditional process becomes a sales cycle - a circular process with all but the initial stages being cyclical. The typical sales cycle varies by industry and is tailored to harmonize with the customer's buying expectations.

Sales force automation (SFA) software organises and manages data about sales touch points and the customer's history with the company. Automation tools describe where prospects/customers are in the sales cycle, which in sales automation terms is often called the 'sales pipeline'. For example, records should show whether a lead is qualified, contacted, developed or closed.
Fully developing the steps of the sales pipeline is a topic for a sales management text. But Let us consider it briefly.

Leads
These are prospects, who may or may not be interested in the company's offering. Qualified leads have been shown to have a positive expectation of lifetime value and an ability to purchase. While the first contact of a salesperson with the company may be with the real purchaser, interactions should quickly expand to include contact with other participants in the buying decision (influencers, users, deciders).

As the salesperson develops the relationship with the prospective customer, negotiations over terms and product specifications occur where the buyer is comparing the offer with those available from competitors. Once the sales person attempts to close the sale, the buyer either agrees or rejects the offer leading to another round in the sales pipeline. At this point the salesperson either acknowledges the sale with a 'thank you' note to the buying deciders or plans how and when to recontact the company with an offer designed to win back interest. SFA systems are critical aspects that can facilitate each step of this process.

Risks
SFA tools, however, have risks and costs associated with their adoption. SFA tools can cause conflict in the sales force due to fear of disintermediation, fear of being replaced, as well as an irritation in changing traditional approaches to the job. In essence, SFA forces people to change their perceptions of how the sales job is done. Salespeople may be excited over the promise of SFA but fail, months later, to really blend the technology with their traditional concepts of how the sales job should be implemented. These problems may lead to conflict, absenteeism and voluntary turnover. Thus, without proper attention to the people as well as the technology, the tasks that should be eased with SFA may actually be more difficult to accomplish.

Integration
Yet, with an efficient SFA system, sales professionals on the road and in the office can have relevant information at their fingertips. This can include customer records, details of products and services, stock availability and the status of orders, as well as more general data like sales analyses and market trends.

Routine tasks can be automated, proper records kept and orders and contracts input automatically into the relevant core systems. Freed from the administrative overheads, the salespersons can spend more time doing what they do best: selling.

In the office, SFA can be integrated with the company's telephone call centre, so that when a customer phones in, any call centre agent can appear to know them as well as the rep who deals with them regularly. Information can be shared within the sales team and managers can easily generate reports and track performance.

Drawback
When tooling up for SFA, the best place to start is with the software. Standard tasks (like storing customer contacts, scheduling meetings, writing letters, processing figures, sending and receiving faxes and emails) can be done using standard PC software, often rolled into a single suite or integrated package. If basic functions are all your sales people need, then standard software is cheap to buy, simple to install and widely understood, as well as being compatible with most of the systems you want to run it on and interface to.

But the do-it-yourself route has its drawbacks, notably that it relies on the salespersons themselves to manage the process. They must remember to record meetings and telephone conversations, write letters, make sure orders are processed, make follow-up calls or visits, and tell their colleagues what they have done. Even if they keep the information up-to-date on their own computer, they must still remember to synchronise it with their office machine if they are out on the road.

Software
The alternative is specialised SFA software. There are many SFA packages, most of which can be tailored to a company's individual needs either by the software vendor or its agents, or by the company's own people using tools provided within the package. Several enterprise resource planning packages (ERPs) now include SFA modules, some of which are as fully-featured as excellent SFA packages.

Contact management and scheduling
These still form the core of much SFA software. The contact manager (essentially an address book) stores not only names, job titles and contact details for individuals within customer firms, but a complete history of the sales person or sales team's dealings with the client, including written and emailed correspondence and detailed notes of meetings and phone calls.

Details of orders and quotations can also be stored and cross-referenced. When stored on a network, these detailed contact records mean that, if the regular sales person isn't there when a customer calls, colleague can access all the relevant information from their own computers.

Scheduling
This includes basic diary entries, audible reminders and automatic timetabling of regular meetings. But it can also be dynamic, prompting the sales person to make follow-up calls if the customer does not place the expected order or reply to a quotation, or automatically sending out regular mailshots to fit in with customers' previous buying patterns. Automation may be extended to handling correspondence (like those follow-up letters which begin "It was great to meet with you today") as well as preparing and sending quotations, running mailshots and preparing management reports. All of this frees up the sales person to spend more time selling.

All the data contained in the salesperson's system can be automatically synchronised with the networked system back in the office, either by modem or wireless link, or by connecting directly to the office network. Orders and contracts prepared during site visits or on the phone can also be fed directly into order-processing systems.

The information like pricing updates and new leads can be automatically transmitted to the salesperson's portable computer. Alternatively, it may be retrieved from a website or company intranet, then synchronised with the data on the portable.

Sync data
Synchronised data allows teams of sales people, in the office and on the road, to share information with each other. Often workflow, workgroup and document management applications are included in the SFA software to facilitate this purpose.

Managers can obtain reports by territory, product line or sales person, monitor sales people's activity and productivity, and produce marketing plans, sales forecasts and even plan specialist activities like telemarketing campaigns. Analytical reports can be produced, on anything from lead generation and sales projections to customer satisfaction and this year's most popular colour. These usually give a far more detailed picture than paper-based or non-integrated alternatives, and often bring the biggest business benefits from SFA.

If you think SFA software is overkill but still want some of the features described, you can use a standalone package. In standard PC data bases, emailing, faxing and web access are available. Their contact managers and diary programmes have replication features; and remote access software allows data to be dropped into or uploaded from an office PC via a modem or Internet connection.

(Lionel Wijesiri, a corporate director with over 25 years' senior managerial experience, can be contacted at lionwije
@live.com)