---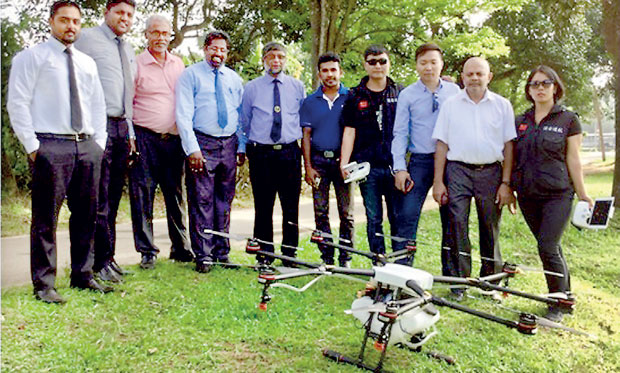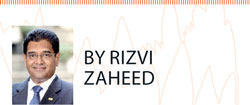 Human civilization is rapidly approaching an unprecedented threshold beyond which lies an exciting yet highly uncertain and volatile age. Many of the assumptions that have formed the basis of complex industrial societies are themselves falling under increased scrutiny.
At almost every level, societies are being compelled towards introspection and a careful re-examination of the foundations upon which society rests. Across the globe, individuals, companies, communities and entire nations are seeking out new, more sustainable and more effective methods of building, powering and maintaining, their homes, offices and cities.
However, every civilization ultimately traces its roots back to a single innovation: agriculture. If we are to find a way forward, it is at this first and most basic stage of society's development that we must first turn our collective attention to.
The problem stated in its most basic form is not drastically different from when its dynamics were first perceived by Thomas Robert Malthus in his famous book, 'Essay on the Principle of Population' (1798). The growth of a human population, past a point, will completely outstrip that population's ability to produce the food it needs to sustain itself.
Our planet is currently estimated to be home to 7.3 billion people and this number is projected to reach 8.5 billion by 2030 and 9.7 billion by 2050. While the initial consensus was that Malthus was made redundant by the ability to drastically increase agricultural productivity, this only remains the case for as long as we continue to develop new ways of increasing food production but, crucially, without compromising the ability of our environmental systems to rejuvenate to a sufficient degree so as to ensure its continuity.
Meanwhile, the availability of land suitable for cultivation is expected to decline almost as fast as demand for it is expected to rise in the coming decades, exacerbated by increasing migration into already overcrowded cities. Demand for jobs in other sectors, combined with the extreme prevalence of agricultural poverty across the globe is also creating a further challenge in the form of labour scarcity.
On the international stage, Sri Lanka has watched on the sidelines as economies like China, Malaysia, Thailand, Vietnam and Indonesia underwent - at times painful - transitions away from agrarian societies into fast-paced, high-tech, ostensibly 'modern' societies. In the wake of these developments, we have witnessed calamitous environmental degradation and destruction, a pattern that is characteristic of industrial revolution-style approaches to agriculture and the
natural environment.
From a domestic perspective, investments into agriculture appear to be extremely risky endeavours, given the extreme vulnerability the sector has to shocks from unfavourable weather conditions and other factor imperfections. These combined with a host of systemic challenges have resulted in a steady de-coupling of agricultural producers from domestic and international market forces.
Instead, the sector has been forced down a path that has led to chronic inefficiency and an unhealthy dependence on public-funded subsidies in order to ensure that our farmers are able to earn the most basic of livelihoods.
Indeed, the temptation to assume that Sri Lanka's challenges in relation to the agriculture sector are uniquely insurmountable is understandable, albeit misguided. In actual fact, the problems that we face are strongly co-related with issues in agricultural economies across the world. The good news is that systemic problems are capable of resolution through a systematic approach towards problem solving.

A bold new vision for a techno-agrarian society
For us at Hayleys Agriculture, this dilemma can be condensed as follows: how do we adapt our agricultural systems and business models to feed more people using less land in a manner that ensures long-term food security and environmental sustainability for future generations?
The crucial point that we kept in mind when answering this question is that there is no single correct answer.
Rather, the solutions that we worked to develop were multi-faceted, spanning all aspects of the agricultural supply and value chains and above-all, possessed of the ability to be self-sustaining. It was therefore imperative for us that whatever steps we took towards this goal were carefully and comprehensively organised along a unified master plan that clearly designates roles for all stakeholder groups.
Our solutions were market-oriented, allowing for the cultivation of an entrepreneurial spirit among all our agricultural sector stakeholders. We believe the time is now ripe for such an approach to be expanded to the national level, through a similarly coordinated effort between leaders in private agriculture like Hayleys, the Government of Sri Lanka and all agricultural sector stakeholders.
From a structural perspective, one of the main obstacles to commercial-scale cultivation is land fragmentation and the resultant inability to bring economies of scale into the agriculture and plantation economies in a meaningful way. We believe this problem has multiple solutions.
Over the recent past, the world has witnessed the emergence of numerous exciting breakthroughs in agriculture, from indoor farming techniques that are able to leverage refined modern high-tech agri growing systems such as hydroponic, aquaponic and aeroponic cultivation techniques to produce larger amounts of crops utilizing no soil whatsoever and we are proud to say that Hayleys Agriculture has in recent years made unprecedented progress towards the integration of these techniques at crucial points in our agricultural production framework.
Each of these technologies holds the potential to drastically expand our ability to grow crops using the absolute minimum in physical space. In that regard, Hayleys Agriculture has already commenced development of prototype aquaponic cubes for small-scale cultivation of aquatic plants for export markets. The lessons we learn from the development of this product could play an important role in augmenting our nation's ability to produce agricultural products for the export market. It is vital to note that we are not merely substituting current agricultural models with these new innovations. Instead, we have worked to augment our commercial-scale cultivation projects using innovations in agricultural techniques and innovative diversifications in terms of what we produce, all in partnership with farmers and agricultural communities across the island. These efforts are perhaps best demonstrated through Hayleys Agriculture's groundbreaking initiatives cultivating sea weed and moringa in the Northern and North Central Provinces.
In order to move in the same direction, Sri Lanka will have to look to public-private partnerships (PPPs) – such as the extremely promising arrangement between Hayleys Agriculture and the Sri Lanka Institute of Nanotechnology to develop a cutting-edge slow-release fertilizer.
Within this model, each stakeholder group must work in unison with the other to reach common, clearly defined goals, which are in turn developed and enforced through discussions with all relevant stakeholders. A great deal of these actions will most likely involve public goods and public land, hence at the outset, it is the government that will need to take the lead, however we in the private sector must not be reduced to mere passive participants in this process.
While at present we tend to look upon the problem of land fragmentation as being an intractable issue, we believe that if the government is able to free up land resources for the establishment of free trade zones, hotels, mixed development properties and a host of other purposes, then agriculture should be no different.
In cases where the consolidation of agricultural is completely out of the question, alternatives must be sought. One possible example would be to emulate successful models such as those implemented during the tenure of some former governments to establish special regions for the cultivation of certain crops like red chillies and other crops that are widely consumed domestically. This is also spelled out in the plans of the current government and needs speedy and effective implementation.
Furthermore, this approach needs to be constantly adapted, updated and expanded to meet contemporary requirements through the establishment of model farms in cultivating areas that are operated as PPPs that will serve as centres of excellence for a given region.
Although established through the state, the centres will be operated by the private sector. Utilizing the best agricultural equipment, cultivation techniques and planting material together with carefully measured use of crop protection products, the private sector will establish these model farms and then work to disseminate its knowledge on best practices, together with planting material and equipment to farmers in a given region.
The crops these model farms produce will be regularly evaluated in order to adjust to market demand. Buy-back agreements between farmers and the private sector farms will enable the private sector to develop transparent and effective relationships with farming communities and support them to become more closely linked into the actual needs of the domestic market.
The utilization of technology in the agriculture sector must also be expanded drastically if our vision is to be made a reality. At the ground level, technology can play a vital catalytic role in increasing productivity through the use of combine harvesters, automated agricultural seed planting machines and drones to increase crop production, monitor cultivation and use advanced digital imaging capabilities to carry out soil-mapping.
Such practices will enable farmers to more accurately determine the most productive extents of land available for cultivation. At a higher level, we must also look to leverage technology to address other long-standing systematic challenges in the agricultural sector.
These include weather sensing to track market demand and the utilization of predictive analytics and networked communication technology to instantly inform farmers of what crops are in demand and which of those would be most suitable for cultivation in a given region.
Storage and processing is yet another aspect of the agricultural value chain that needs to be developed on an urgent basis. Through the establishment of PPPs, stakeholders can work together to establish advanced storage facilities that are capable of preserving the integrity of produce for a much longer period, thus drastically cutting down on agricultural waste which currently pervades the entire sector, resulting in extreme supply and price distortions.
Similarly, Sri Lankan corporates must also work to develop complete vertical integration of the agricultural value chain. If we are to succeed, we must ultimately seek that out that success in export markets and in order to do so, we must create home-grown food brands that are capable of extensive value addition.
Sri Lanka is faced with unique challenges across its entire economy and of course in its agriculture sector. The solution to these problems will not be found by simply ignoring them and adopting an ad hoc, 'come what may' attitude. If all stakeholder groups are able to formulate a unified vision for the sector and take decisive, systematic steps to achieve this vision, then I am confident that we as a nation will be able to discover an entirely new paradigm in sustainable, technology-enabled, commercial agriculture and in so doing, Sri Lanka will once again be able to recapture its position on the global stage as a land of serendipitous bounty.
(In addition to his post as Managing Director at Hayleys Agriculture, Rizvi Zaheed also serves as Chairman of the National Agribusiness Council, which stands as the apex body for 23 national associations covering all spheres of agribusiness in the country and is an affiliate body of the Ceylon
Chamber of Commerce)