---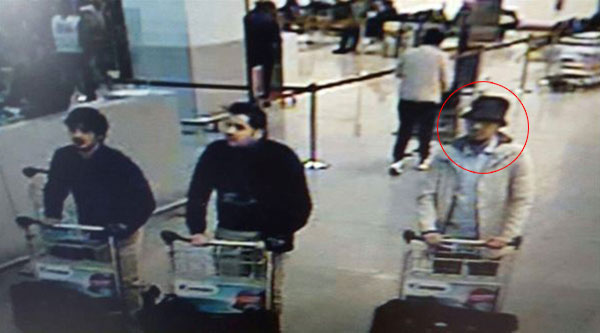 Who Is the Man in White?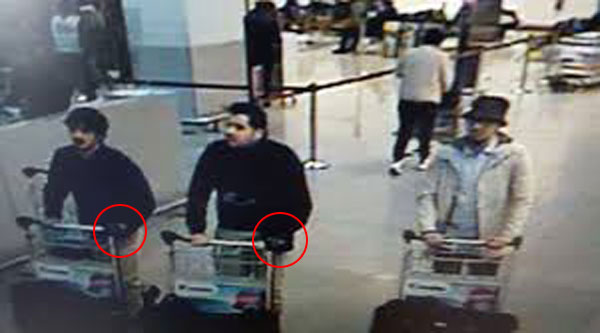 Picture shows the two men on the left can be seen wearing gloves on one hand.
A picture released yesterday by the Belgian federal police on demand of the Federal prosecutor shows a screengrab of the airport CCTV camera showing suspects of Tuesday morning attacks at Brussels Airport, in Zaventem.
Two explosions in the departure hall of Brussels Airport Tuesday morning took the lives of 14 people, 81 got injured. Government sources speak of a terrorist attack. The terrorist threat level has been heightened to four across the country. (AFP)