---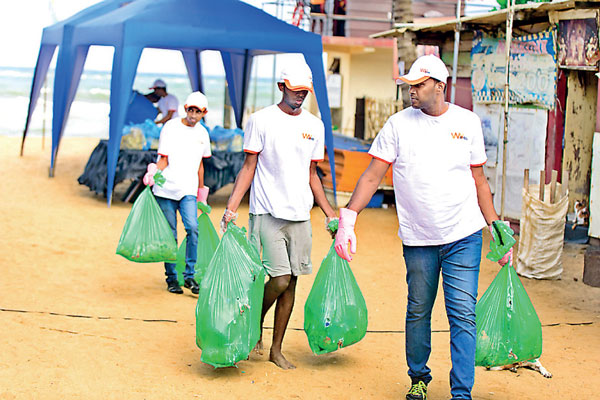 Sri Lanka's revolutionary flip-flop brand 'Waves' brought together ITS employees and volunteers from all walks of life to stage a pioneering corporate social responsibility on the Mount beach recently.
The beach clean-up was held to commemorate the World Flip Flop Day, which falls on the third Friday of June every year.

Waves initiated the annual World Flip Flop Day celebrations in Sri Lanka last year. Being a brand inspired by the beauty of Mother Nature itself Waves initiated the beach clean-up to ensure that beauty is protected for future generations.

The beach clean-up commenced at 7:30 a.m. and more than 150 volunteers cleared a 2 kilometre stretch of the Mount Lavinia beach of all debris brought in by the waves and garbage left behind by the public. Many of the volunteers were drawn in through a social media campaign that was widespread especially among the youth who are also the target audience of the brand. Families, groups of friends turned out in their numbers to help in this worthy cause and Waves is looking forward to extending this endeavour to other parts of the island as well.