---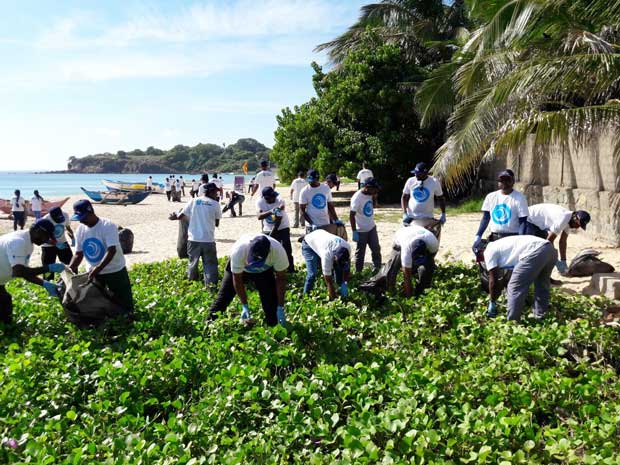 Tokyo Cement together with the Marine Environment Protection Authority (MEPA) Trincomalee District office, recently concluded a highly successful beach cleanup programme in Trincomalee.

Part of the National Coastal and Marine Resources Conservation Week 2017, this initiative attracted hundreds of volunteers who were able to collect over 20 truckloads of garbage and other pollutants from beaches where the campaign was rolled out.

On behalf of the organisers, Tokyo Cement would like to extend its sincere gratitude to all who joined the beach cleanup programme in Trincomalee.

Hundreds of volunteers including school children and residents, members of Rotary Club (District 1598) of Trincomalee, military personnel representing the Tri-Forces, SL Police, Civil Security Department, officials from government institutions including the District Secretariat, Trinco Town, Kinniya and Kuchchaveli Divisional Secretariats, alongside SLPA and the Fisheries Department were seen rallying in support of MEPA's call for Trinco coastal cleanup. Other leading corporate residents from the area such as Prima Ceylon Limited, Lanka IOC and local diving clubs, who equally believe in doing their part to keep the beaches clean played an active role in the initiative.

Led by MEPA representatives, along with a passionate team from the Tokyo Cement Factory in Trincomalee, this campaign enabled great progress to be made in the long term efforts to restore the breathtaking beaches around Trinco bay.

Tokyo Cement also appreciated the wide media publicity provided, which helped attract unprecedented crowds for this great cause.