---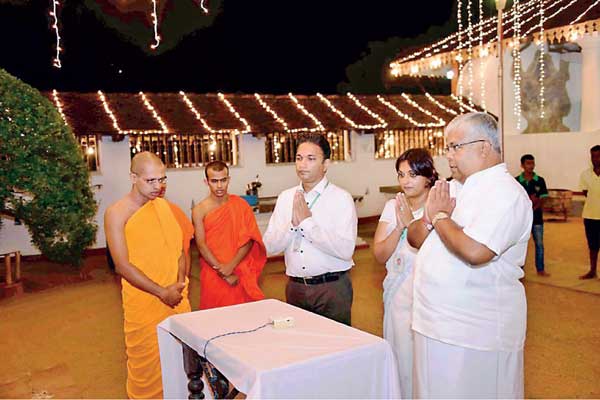 Swadeshi Industrial Works PLC has sponsored the 'Aloka Poojawa' of the historic Sabaragamuwa Maha Saman Devalaya for the 15th consecutive year.

Saman Devalaya is the repository for the Sacred Tooth Relic for 11 years in Sri Lankan history (from 1581 AD to 1592 AD). Situated in the Ratnapura District, the Sabaragamuwa Maha Saman Devalaya was built in the 13th century in the reign of King Parakramabahu II. The existing structure was built in the reign of King Rajasinghe II in the 17th century. The 'Swadeshi Khomba Aloka Puja Sathkaraya' took place during the annual Esala festival.

Swadeshi Chairperson Amari Wijewardene said Swadeshi, being a Sri Lankan company, considers safeguarding the culture and traditional heritage of Sri Lanka by supporting such activities as this annual 'Aloka Pooja'.

She further observed, Swadeshi illuminates places of worship in the country for the benefit and ease of all worshippers and also with the intention of educating younger generation on the importance of safeguarding the country's culture and heritage. The illumination is followed by a colourful cultural pageant which highlights Sri Lankan traditions and history of Sabaragamuwa.