---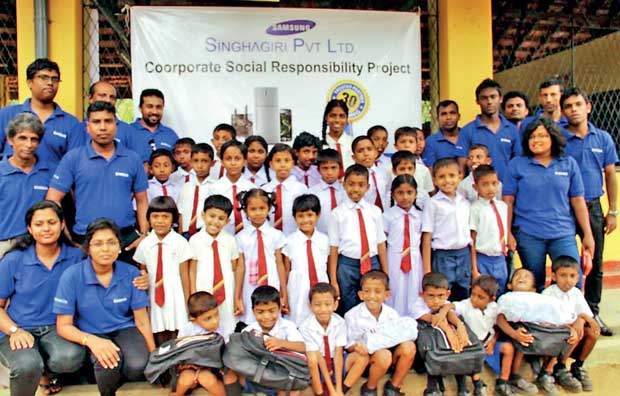 Business isn't all about the bottom line for Singhagiri, said Singhagiri Private Limited Director Chathurika Othnapitiya. 'Encourage' is established by Singhagiri to go an extra mile to give a little something back to the community, to employees and the world at large.
Singhagiri considers corporate social responsibility (CSR) as an ingrained aspect of the company's process and hence strives to develop a sustainable existence for all stakeholder categories of the society through the CSR initiatives. Sustainability isn't just important for people and the planet but also is vital for business success. The business case for engaging in CSR is clear and unmistakable. Thus, Singhagiri has taken the initiation via Encourage to recognize the importance of being socially and environmentally conscious. Singhagiri has already conducted many national level and community level programmes and schemes to support the varied requirements and groups including education, community development and uplifting the differently abled elder/child care programmes, etc.
In keeping with its CSR vision of 'Encourage one another', a minimum of 10 activities have been planned for an annum.
The donation of watermelons to all the Cancer Hospital patients and distribution of milk powder and other items in need to the children's wards were major CSR programmes recently done by Singhagiri.