---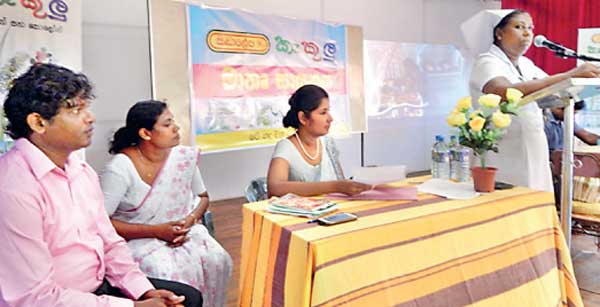 Kekulu, the baby care brand of the Siddhalepa group, held another maternity clinic for the benefit of families in Wadduwa recently to mark the sixth of such clinics during the last two months.

All families registered in the 14 clinics under the Wadduwa Medical Office of Health attended this special maternity clinic held at the Dalanda Watte temple auditorium.

Wadduwa Chief Medical Officer Dr. Indramali Fernando, doctors, officers and midwives actively participated to make this event a success.

The Siddhalepa company, specially the Kekulu brand, provided a nutritious meal for all the participants and arranged a musical event for them, in addition to lectures and other educational programmes.

The Kekulu baby brand comprises baby soap, baby cologne in four varieties namely Hibiscus, Aloe Vera, Jasmine and Aruda. Also Kekulu tooth paste and tooth brushes are very popular among mothers and children.