---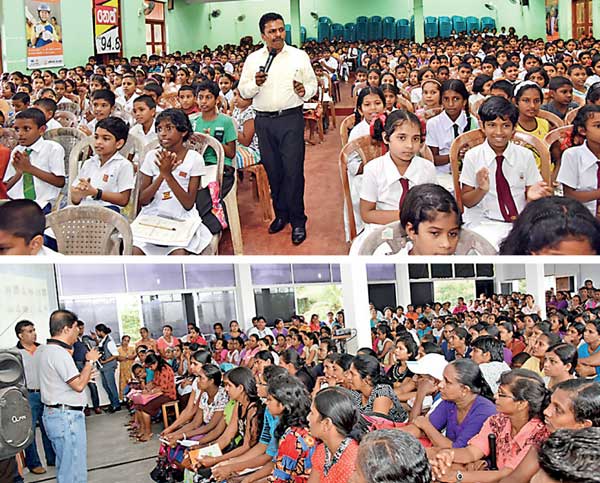 Sampath Bank successfully held its second Grade Five scholarship seminar, under the seminar series 'Pahe Sishyathwa', at the Bandaragama Central Collage (National Collage) in Bandaragama recently.

The seminar conducted for students due to sit for this year's Grade Five scholarship examination saw an overwhelming participation of over 2000 students at the inaugural seminar.
Significantly, the special workshop carried out for parents running simultaneously with the children's seminar saw over 1000 participants.

Reaching as many Grade Five scholarship students around the island, Sampath Bank's Pahe Sishyathwa is completely free of charge and is open to all students. During the seminars, selected panels of expert tutors discuss two model exam papers with the students, explaining how to best decipher various questions and how to develop effective answers, as well as tips on time management and 'short cut' method questions.

Hence, the programme has been gaining tremendous admiration and success during the past few years and Sampath Bank has decided to reward this year's best achievers, who are also Sampath Bank accountholders and their schools with significant cash prizes amounting to lakhs. Seminars are due to take place on July 16 in Hatton (Tamil medium), July 30 in Ampara and August 6 in Badulla.