---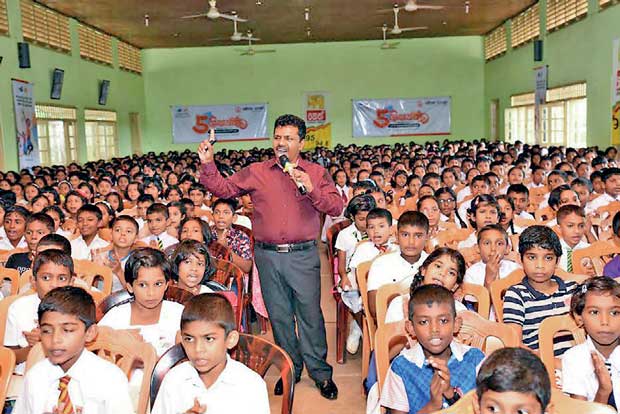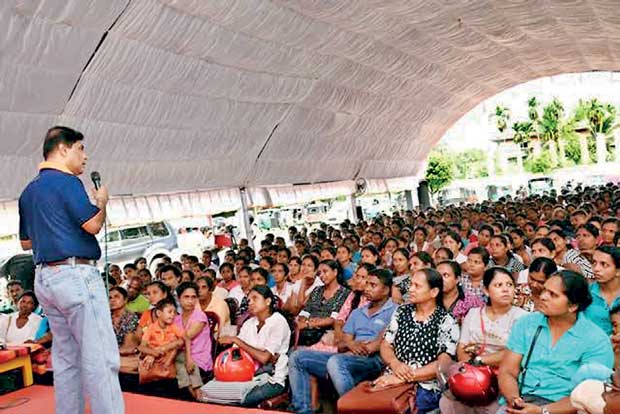 Over 1,800 students and 1,600 parents took part in the workshops of the Sampath Bank 'Pahe Shishyathwa' seminar series held recently at Kirindiwela Central College, Kirindiwela and Malwattawala Central College, Wellawaya.
The bank has been conducting these workshops for 9 consecutive years to support underprivileged students around the country. It seeks to provide them with the requisite knowledge and skills to help them better prepare for the most challenging exams during their primary school years. Sampath Bank will be conducting similar workshops in Polghawela, Galle, Homagama, Batticaloa and Ratnapura during the coming months.
Every year, about 350,000 students sit for the grade 5 scholarship exams across Sri Lanka with the hope of getting the opportunity to pursue their further studies at some of the country's premier educational institutions. It is viewed as a ticket to a brighter future, especially for students from underprivileged, rural communities. However, it is these students who often do not have the necessary support infrastructure to help them in preparing for this exam. Having realized the challenges they face, Sampath Bank embarked on this noble initiative in 2009 to take the best of training and resources closer to their hometowns. The free workshops are open to all students sitting for the exam this year irrespective of whether they hold an account with Sampath Bank or not. Participants can directly walk in on the day of the event without any prior registrations.
"At Sampath Bank, we actively strive to add value to the communities that we are present in, with education being one of the key focus areas of these engagement initiatives. Given the importance of education in shaping a child's future, we are delighted to conduct the Sampath Bank 'Pahe Shishyathwa' seminar series for 9 consecutive years with the aim of supporting underprivileged students. Open to all students sitting for grade 5 scholarship exams, the workshops will have several interactive sessions conducted by some of the country's most reputed teachers. We also apprise parents on how they can help their children cope with exam related stress and perform better. Wishing students the very best for their exams, we look forward to seeing them go on to do the nation proud in the years ahead," said Lalith Weragoda, Head of Human Resources, Sampath Bank. "We are also delighted to note that we have initiated development projects at over 30 rural schools around the island as part of our 30th anniversary celebrations. Working closely with the local communities, we provided them with the resources and infrastructure they required."
While touching on the core subject areas, the Sampath Bank 'Pahe Shishyathwa' seminar series primarily focuses on grooming their minds to not give into examination and face such challenging situations with greater confidence. The 4-hour interactive seminars include discussions of two model exam papers, the different types of questions and how best to answer them, time management, stress management and more.
Parents are simultaneously hosted at a parallel workshop on how they can encourage and support their children as they prepare for this examination. The Bank also conducts educative sessions on how parents can better manage the family's finances and save more to support their children's future.
Sampath Bank will also be giving away special rewards to its children's savings account holders and their schools for their exceptional performance in the grade 5 scholarship exams. The island's top scorer will receive Rs.150,000 with the second and third highest scorers receiving Rs.100,000 and Rs.75,000, respectively. The top 5 achievers in each district will be awarded Rs.10,000 each with the schools of the children ranked first and second in the district receiving Rs.25,000 and Rs.20,000, respectively. All Sampath Bank Children's savings account holders who score above their district's cut-off marks will receive a special medal and certificate from the bank. Account holders will be eligible to the reward scheme when a balance of Rs.5,000 is maintained in their accounts prior to 20th August.