---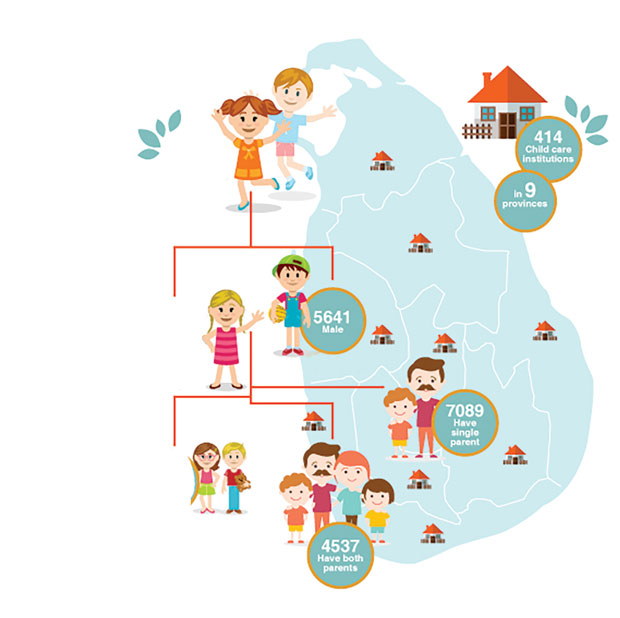 For the past 35 years, the fulcrum of SOS Children's Village's work has revolved around safeguarding the rights of children in difficult circumstances. SOS Children's Villages Sri Lanka has supported children devoid of parental care and whose families live in difficult conditions and has also tirelessly worked in the country's sociopolitical spheres, lobbying for the rights of Sri Lanka's children.
SOS Children's Villages Sri Lanka will mark its 35th anniversary with a cultural show showcasing the talents of toddlers and teens from all six SOS Children's Villages. The cultural show will be attended by SOS Children's Villages International International President Siddharth Kaul together with many dignitaries. Pooja Umashankar and Roshan Mahanama will grace this occasion as they play a vital role as SOS Ambassadors.
Founded in 1981 in Sri Lanka, SOS Children's Villages Sri Lanka has served more than 41,000 Sri Lankan children in six Children's Villages and Family Strengthening Programmes. The work of SOS Children's Villages has also been tightly intertwined with the country's narrative. The SOS Children's Village in Nuwara Eliya, initiated in 1984, succeeded in building a tight-knit community which transcended ethnic barriers, despite the convoluted political climate that existed in Sri Lanka during its inception. Furthermore, the organisation has also been closely involved in safeguarding the rights and well-being of the country's children in the aftermath of exigent events such as the 2004 tsunami and the conclusion of a 30-year long war in 2009.
2016 marks a pivotal year for the organisation beyond its 35th anniversary. Since its inception, SOS Children's Villages Sri Lanka was predominantly funded by Europe-based international donors and philanthropists. With Sri Lanka now classified as a middle-income country in Asia, the Sri Lankan arm of the international organisation is facing a subsidy reduction as donations are now being channelled to poorer countries in Asia and other continents.
In light of this, SOS Children's Villages Sri Lanka is faced with the task of bridging this financial gap through support from local well-wishers and corporates without compromising the quality of the work thus far or closing down the existing projects, which have reaped positive results. Proving quality alternative care is a great need in Sri Lanka with statistics pointing to 340,000 children without parental care currently living in Sri Lanka.
"It is our moral and social responsibility to ensure that the children of our country are cared for and have access to a conducive environment to thrive in. The aim of our work is to respect, promote and stand up for children's rights. The need to raise funds and build awareness is imperative in order to keep building on SOS' legacy and to make sure that vulnerable Sri Lankan children are given an equal opportunity to grow," commented SOS Children's Villages Sri Lanka National Director Ananda Karunarathne.
"We invite the public to join us for our cultural show and support our endeavours to uplift Sri Lanka's children."
The childcare concept of SOS Children's Villages is one that exists in 134 countries to date. SOS Children's Villages Sri Lanka supports children who have lost their parents and who are at risk of losing the care of their biological family and works with the principle of cultivating a nurturing family environment. SOS Children's Villages Sri Lanka helps children shape their own futures and also works with the community to strengthen communal social development.
With six Children's Villages, 12 Youth Facilities, eight Kindergartens and Vocational Training Centres around the island, SOS Children's Village's adopts a three-pronged approach through Family-Based Care (FBC) within a conducive village environment, Family Strengthening Programmes (FSP) and facility programmes to develop life skills and build a strong support system.
SOS Children's Villages Sri Lanka warmly extends an invitation to the public to come and witness the talents of the children under SOS care and make the event a success. The cultural show will be held tomorrow at 6:00 p.m. Tickets can be purchased from the Bishop's College Auditorium, tickets.lk or by contacting 0718 693208.