---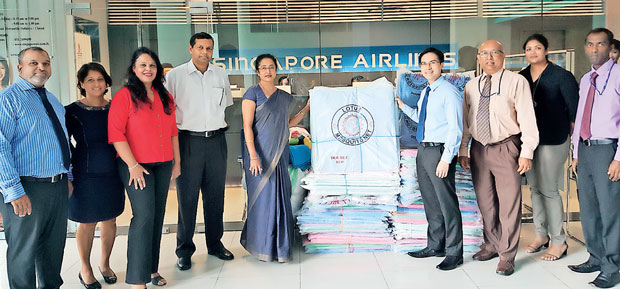 Staff of Singapore Airlines and its GSA Aitken Spence Aviation Pvt Ltd, officially handed over several emergency relief items to the team from Aitken Spence Garments based in Koggala and Mathugama to be distributed among the victims of the recent floods and landslides.
This joint Humanitarian project was carried out by both companies with the help of its current and former staff. The idea behind this initiative was to help the nation at a time of needand to be there for the victims.
The people living in the southern areas of Mathugama and Koggala were selected as beneficiaries of this aid since Aitken Spence has its reach in these areas through the garment factories located here.
Around 150 people in this area, consisting mostly of women and children were affected by the floods. The relief items donated by the two companies consisted of garments, pillow cases and mosquito nets and were distributed to the residents of the area.