---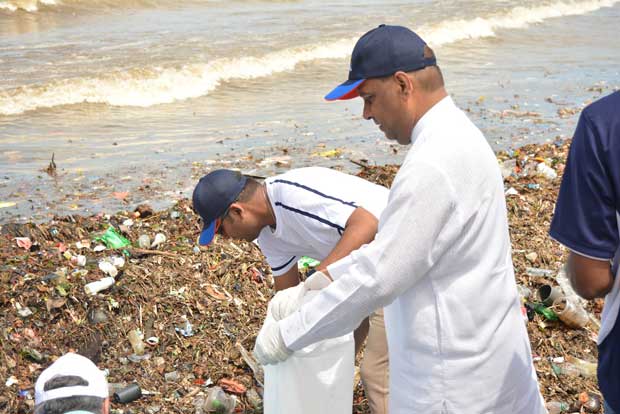 Port City Colombo was the chief sponsor of an island wide beach clean-up organised by the Marine Environmental Protection Authority (MEPA), to commemorate the National Coastal and Marine Resources Conservation Week.

The mega cleanup operation conducted in 72 locations in 14 beach side districts was held from the 15th to the 22nd September, with Port City Colombo donating one million Rupees towards its facilitation.

A grand ceremony was held to mark the launch of the commemoration held at the Crow Island Beach Park in Mattakkuliya. The ceremony was attended by Fisheries and Aquatic Resources Minister Mahinda Amaraweera as the Chief Guest. Speaking at the event, the Minister said that 6.4 metric tons of waste was emptied into the ocean on an yearly basis. He added that the main reason for Sri Lanka's coastline pollution was the irregular disposal of plastic and polythene. The Minister further said that his Ministry had already set a plan in motion to ensure that fishermen going out to sea would be bringing back the plastics and polythene they carry on their fishing trips.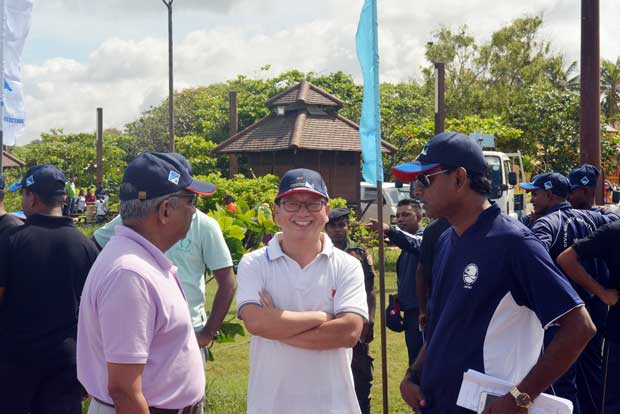 Western Province Chief Minister Isura Devapriya, Mahaweli Development and Environmental Deputy Minister Anuradha Jayarathne, Inspector General of Police Pujith Jayasundara, CHEC Port City Colombo (Pvt.) Ltd Managing Director Jiang Houliang, Port City Colombo Environmental Management Plan Team Head W.A.D.D. Wijesooriya and Port City Colombo Public Relations Head Kassapa Senarath were also guests at the ceremony.

The Colombo Port City, the largest private investment and development project in Sri Lanka is committed to supporting CSR projects of this nature, which are of national importance. The company has already provided funding for a number of community projects in the Negombo area, initiated by the government to uplift fisher livelihoods.