---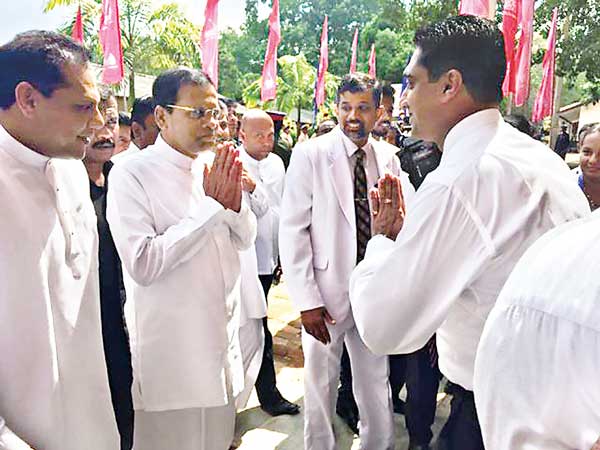 A state-of-the-art computer laboratory with 20 computers and Internet facilities was donated to Mayurapada Central College, Narammala recently under the innovative 'E-Thilina' initiative, a corporate social responsibility (CSR) collaboration between Esoft and
Sirasa Television.

Under this project, schools are invited to submit a request through Sirasa TV where they are first evaluated to ensure access to an IT teacher, high level of student interest in IT and the availability of space to house such a facility. Once a school is selected, all equipment and infrastructure are transported, setup and configured on the school premises by Esoft, resulting in a fully-equipped laboratory which students and teachers can start using and benefiting from immediately. The core purpose of this ongoing community service endeavour is to ensure that every child gets the opportunity to achieve basic IT literacy and therefore, a chance at a
brighter future.

The ceremonial opening of the 14th such E-Thilina laboratory was held on recently. It was attended by President Maithripala Sirisena, Dayasiri Jayasekera (Minister for Sport), Dr. Dayan Rajapakse (Group Managing Director – Esoft Metro Campus), Nishan Sembacuttiaratchy (Chief Executive Officer - Esoft Metro Campus), Upul Dassanayake (General Manager - Esoft Metro Campus), Harsha Ravindra (Assistant Manager Branch Operations – Esoft Metro Campus), Sachitra Wanninayake (Manager - Esoft Metro Campus, Kurunegala), Nilupul Dananjaya (Manager - Esoft Metro Campus, Narammala), Chandana Sooriyabandara (Channel Head – Sirasa TV), Priyantha Wijesinghe (Director Public Relations – MTV/MBC), Sanath Nandana (Executive Programme – Sirasa TV), Daminda Nissanka (Sales Manager – MTV/MBC) and Thushara Karunarathne (Principal - Mayurapada Central College, Narammala). Expressing his views on the E-Thilina initiative, Esoft Group Managing Director Dr. Dayan Rajapakse stated that his organisation is committed to boosting the uptake of IT across the country as it is fast becoming an essential skill in any industry. He further noted that encouraging children to increase their IT literacy could bring great dividends for Sri Lanka and stressed the importance of preparing the next generation of professionals to meet the challenges of a global economy.

Established in 2000, ESOFT is the largest private sector education network in Sri Lanka with an islandwide branch network of 45 centres and a strong commitment to both corporate and national sustainability.