---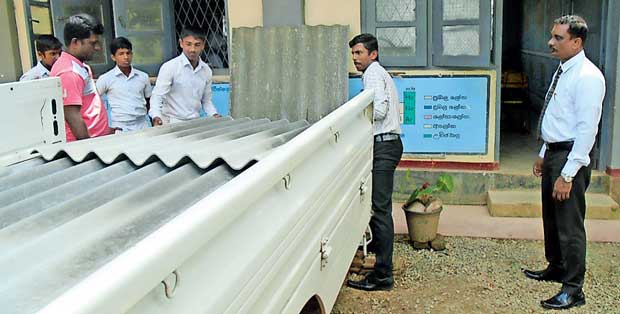 Mascons (Pvt.) Ltd, producers of Elephant Masconite chrysotile roofing sheets, recently donated a stock of roofing sheets for the laboratory of Thebuwana Kanishta Vidyalaya in Kalutara.
Mascons handed over the roofing material to Kalutara Thebuwana Kanishta Vidyalaya Principal H.T. Kumarasinghe in the presence of Thebuwana School teachers and students.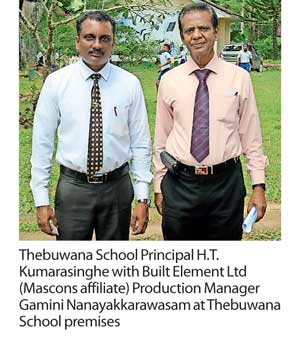 The donation took place in a bid to support the school, which was affected by the recent floods that impacted over half a million people in seven districts. Due to the flooding, there was severe damage to the roof and the roofing sheets. Upon a request made by Kumarasinghe through the Central Environment Authority's Kalutara District Office, Mascons took immediate measures to meet the pressing needs of the school during its time of difficulty.
As a company with social responsibility at its core, Mascons (Pvt.) Ltd has been making a major contribution towards shelter for the public over the past six decades. Consequently, the company has succeeded in gaining the strong confidence of several generations of consumers.
Mascons (Pvt.) Ltd, which has dedicated itself to bringing prosperity to the public by always associating itself with social service projects, looks forward to sponsoring many such projects in the future as well.