---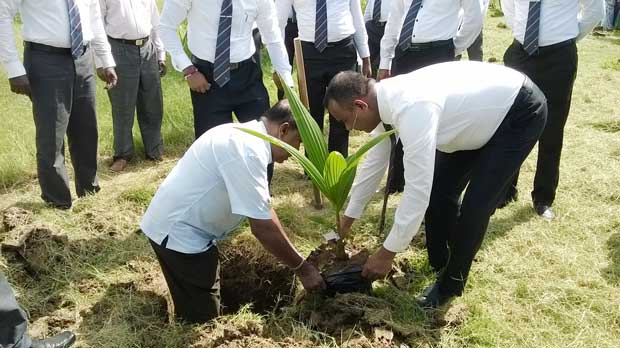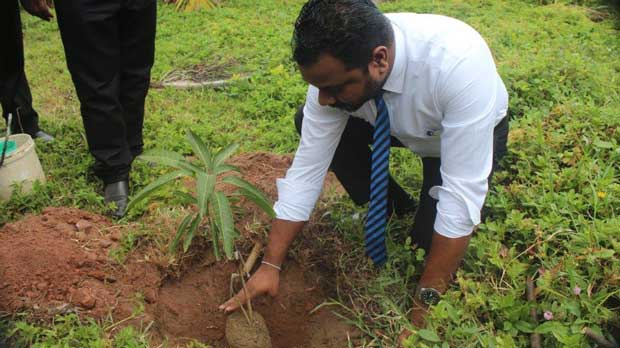 With a new green target, the Insurance arm of the LOLC Group, LOLC Insurance recently launched an islandwide tree planting campaign to inculcate the good habit of tree planting amongst the general public.

This initiative was launched as part of the LOLC Group's, renewable energy and reforestation initiative which was instigated on a national scale, with a mission to commit towards a sustainable future.
The LOLC Insurance tree planting campaign was spearheaded by the two insurance entities, namely, LOLC General Insurance Limited and LOLC Life Assurance Limited. The programme was held alongside the 'My LOLC Insurance Roadshow' that journeyed across the country, educating the masses about the benefits of Insurance. The tree planting programme was held from the 11th to the 25th August in areas including Galle, Ampara, Ratnapura, Kurunegala, Kandy, Anuradhapura, Jaffna, Negombo and Colombo.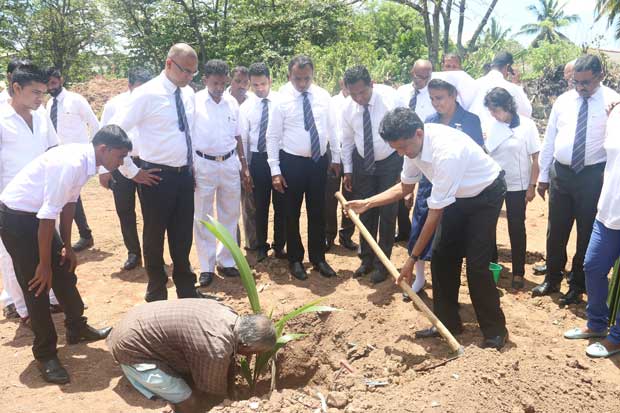 Commenting on the tree planting campaign, LOLC Insurance COO Nilanga Wickramasinghe said: "The LOLC Group is very much committed towards sustainability and reforestation efforts and as the Insurance arm of the Group, we were able to successfully introduce this programme to the various regions of the country and we will continue to do so. At LOLC Insurance, our mission is to ensure a day that every life policy sold will be equal to one tree planted."

The LOLC Group stepped into the year 2017 with a bold initiative to contribute to the forest cover of Sri Lanka with a tree planting campaign named, "Ratak Surakinna, Gasak Sitawanna" (Plant a tree and preserve the country). The staff of all LOLC Group companies actively took part in the tree planting programme during the first working week of 2017 by planting a tree in their office premises, home garden or in a nearby public place such as a school or a park.