---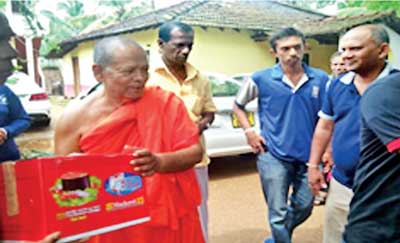 A sum of Rs. 1,200,000 was donated by the workers, staffs and Executives of Kotagala Plantations Up-country Estates for those affected by floods.

Dry rations, mineral water bottles, milk powder, exercise books, clothes etc., were purchased using the donated funds.

The above materials were channeled through "Manu Sath Derana" to the needy families.
Also few items were delivered to the Rajasinghe College, Kotikawatte Buddhist Temple and Kaduwela Church where approximately 500 families were sheltered. The items were delivered in areas such as Kotikawatte, Mulleriyawa, Wellampitiya, Kaduwela.