---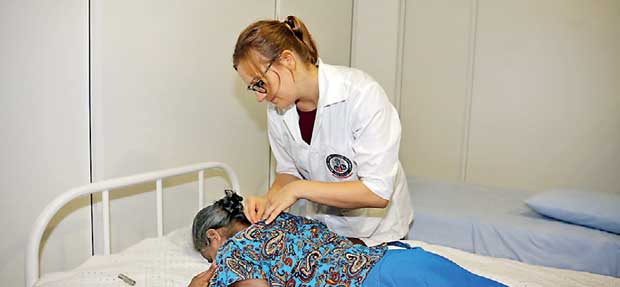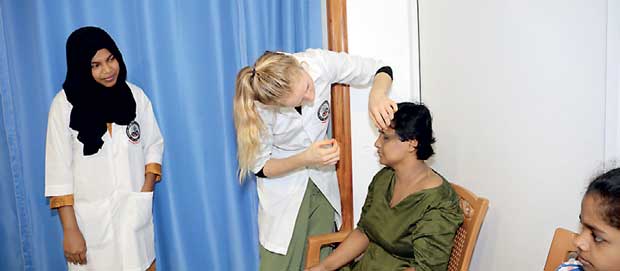 KIU University (located in Battaramulla) has since of late began offering Chinese acupuncture treatment for free for patients who so wish to avail themselves of it.
Acupuncture has gained a solid footing in Sri Lanka today. It traces its roots to the fifth century, when healers and physicians discovered its use for various ailments that affected the body.
Such ailments included headaches, colds, insomnia, mental illnesses, pimples, and even physical disfigurements. The science of acupuncture was and is all about identifying key nerves and how they impact the body as a whole. It has now acquired the status of a local medical technique.
Acupuncture also is a simple method of treatment. Simple, yet profound. Its chief reputation lies in how its practitioners identify key points in the body that affect the illnesses which ail it. Different illnesses call for different methods of acupuncture, using different needles. Some of these needles are made of silver and even gold, ranging in size from half an inch to six inches.
KIU is now open for free acupuncture treatment to everyone and anyone in this country. Open hours are from 8.30 am to 12.30 pm and from 4.00 pm to 6.30 pm on weekdays, and from 8.30 am to 1.00 pm on Saturdays and public holidays Contact 0112741042 for further details.