---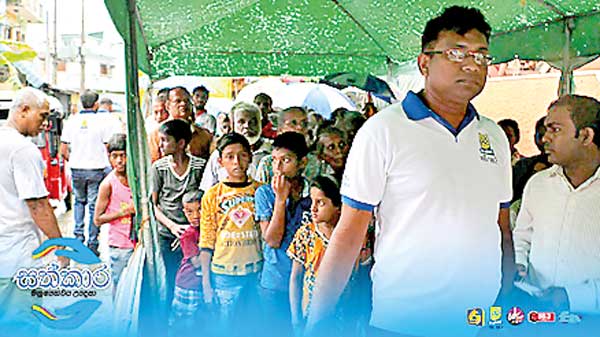 Due to the prevailing disastrous weather conditions, over 400,000 people have been displaced across Sri Lanka with a death toll of 58 which is on the rise.

With many emergency situations being reported from around the country, the EAP Holdings along with its broadcast wing - EAP Broadcasting Corporation has resolved to provide immediate relief to grief stricken families and individuals across the island.

The campaign, titled Sathkara, aims to support people affected by floods.As of now the Sathkara initiative has reached out to several areas across the country including Pugoda, Katunayake, Seeduwa, Kolonnawa, Hanwella, Kaduwela with many more to come.

The Sathkara team is inviting the public to join hands with EAP networks by providing essential items such as,
Dry rations (Rice, Dhal, Sugar, Tea Leaves, Biscuits, Instant Noodles and Milk Powder)
Drinking water (bottled water)

Medicine (Paracetamol, Ointment/Balm)
Sanitary items

Above items can be handed over to the Sathkara collection centre at the EAP Broadcasting office at No.676, Galle Road, Colombo 03.
Call the "Sathkara" Hotline on 011 7 618 618 or 011 5 66 33 33 for
more info.

Stay in touch with the Sathkara updates through Sawrnavahini, ETV, Shree FM, E FM and Ran one FM.Every donation will be greatly appreciated.