---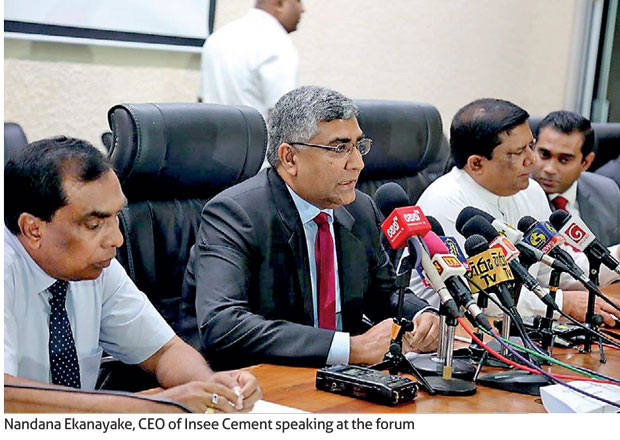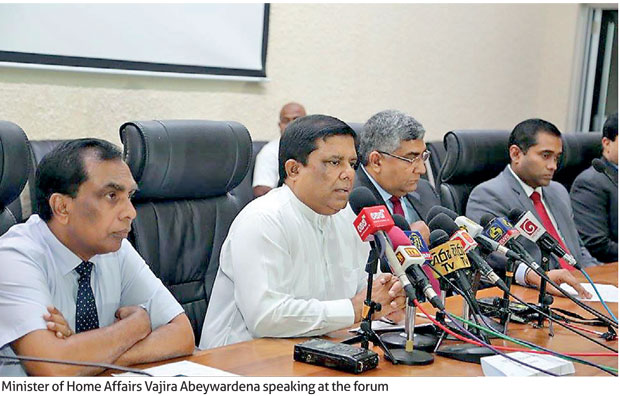 Sri Lanka's premier cement manufacturer, Insee Cement, the brand behind the country's leading retail cement products Insee Sanstha and Insee Mahaweli Marine, signed a landmark partnership, with the Ministry of Home Affairs, the governing body of the All Island Central Government Technical (Civil) Officers Trade Union, to up-skill and advance the knowledge of Technical Officers (TOs) across Sri Lanka in construction industry related areas of operation.
This highly promising public-private partnership (PPP) was formalized on 12th June between Insee Cement and the All Island Central Government Technical (Civil) Officers Trade Union, in the presence of the Minister of Home Affairs Vajira Abeywardena, at the Technical Officers and Grama Niladhari appointing ceremony.
"We believe in empowerment through collaboration and knowledge sharing for the progression of the local construction industry," stated Janaka Weerakoon, Commercial Director of Insee Cement. "We have contributed by way of creating products of guaranteed, uncompromised quality, namely, Insee Sanstha and Insee Mahaweli Marine Cement. Now we need to further fortify the foundation and enhance the knowledge of our local TOs with the latest advancements, thereby uplifting local industry standards so that Sri Lanka too can be competitive at a regional level," he said.
With the signing of this agreement, Insee Cement will partner with the National Vocational Training Institute and industry experts, to conduct training programs in Colombo, Galle, Puttalam, Badulla and Kandy across six identified focus areas; plumbing, electrical work, aluminium work, quantity surveying, surveying and leveling, and cement and concrete, over a period of six months. A total of over 350 TOs will participate in the trainings, with the total sponsorship provided by Insee Cement.
Niel de Alwis, Secretary to the Ministry of Home Affairs added, "It is indeed a great initiative by Insee Cement to invest in training programs for TOs, who are an integral part of the construction industry. This is a great start and we look forward to collaborating with Insee Cement in the future, to continue this revolutionary journey."
Insee Cement invests heavily on research and innovation initiatives, keeping pace with global industry developments to produce sustainable and innovative solutions, addressing today's demanding construction needs. A dedicated Innovation and Application Center at Insee operated by a highly skilled technical team realizes paradigm -shifting ideas each day, proactively engaging with industry partners to ensure a holistic approach in building sustainable, high-performance living structures and infrastructures.
Such focused research initiatives have paved the way for the development of breakthrough 'Application-Based cement' by Insee, offering specialized cement products such as Insee Rapid Flow and Rapid Flow Plus, Insee Mahaweli Marine and Mahaweli Marine Plus, Insee Extra and Insee Sanstha, meeting the demands of today's evolving construction industry.