---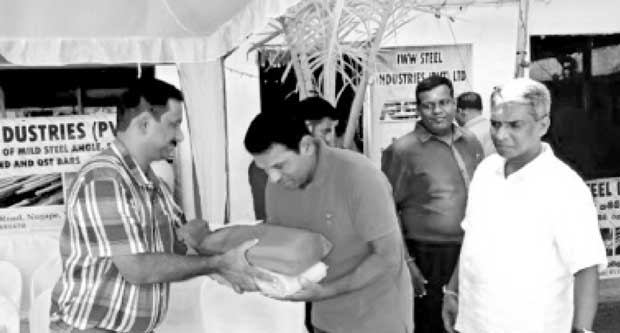 IWW Steel (Pvt.) Ltd recently celebrated the dawn of 2018 in a meaningful manner with the company's Chairman Dr. Sivalingam Ramesh at its factory premises in Uswetakeiyawa.

Significance of the event was donation of school items to children of IWW Steel workers and school children in the vicinity by the Chairman incurring all costs by himself. This CSR programme was done for the fifth consecutive year by the IWW Steel Chairman.

Addressing the gathering, Ramesh said: "Going by the tradition we commenced the year 2018 by donating school gear to our employees' children and school children in the vicinity of our company. We earnestly expect these children to excel in their studies and become sensible and educated citizens in the country," said Dr. Sivalingam Ramesh.

He added: "IWW Steel Company became one of the leading steel bar manufacturing companies in Sri Lanka within a very short period. Dedication and enthusiasm of our workers was key to that success. Hence we focus on sustaining motivation and satisfaction levels of our employees at the beginning of every year. We donate school items to children of our employees to offer some relief to those children."

Commissioned in 2010, IWW Steel (Pvt.) Ltd manufactures a range of steel bars for the building manufacturing sphere in the country. The company's product RS QST RB 500 steel bar is made to international standards with the best quality iron billets imported from China and with newest technology and chemicals to add extra strength. The Sri Lanka Standard Institute awarded SLS 375:2009 standard certificate to RS QST RB 500 steel wire in 2015.