---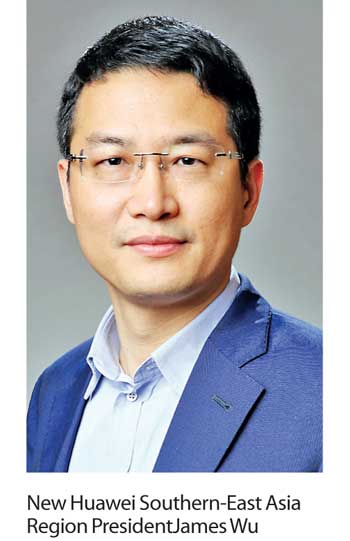 Huawei, a leading global information and communications technology (ICT) solutions provider, has appointed James Wu as the new Presidentof the Southern-East Asia Region.

James Wu is responsible for managing the company's strategy and directions, aswell as developing new businesses in Southern-East Asia.

Wu graduated from Tianjin University with a Double Bachelor Degree of ComputerInformation Science and Technology and Civil Engineering.

He Joined Huawei in 2003 and has held several senior positions within thecompany including Director of Recruitment and Allocation dept. of Corporate HumanResources, President of Carrier Business Group Middle East Region, CEO of SaudiArabia Rep office, and CEO of Oman Rep office. With over a decade of experience in the telecommunications industry,James Wu has played a key role in many of the company's milestones in the region.

James Wu will be in charge of the company's operations and be responsible forbusiness development of the carrier, enterprise and consumer business groupsacross Southeast Asia. Meanwhile he will also oversee the company'smanagement, guiding its strategic direction, leading its business development andcustomers' relations to drive wider adoption of the Huawei's technologyinnovations.
"I would like to thank our customers and partnersfor your ongoing trust and support.We will progress faster towards a betterconnected, intelligent world. It is difficultto imagine the depth and breadth of thechanges to come.As all of the newconnections drive the digital transformationprocess, they will reshape society, the economy,business, and the way we create.Let's keepworking closely, putting our best minds togetherto build a better connected world," Wu said.