---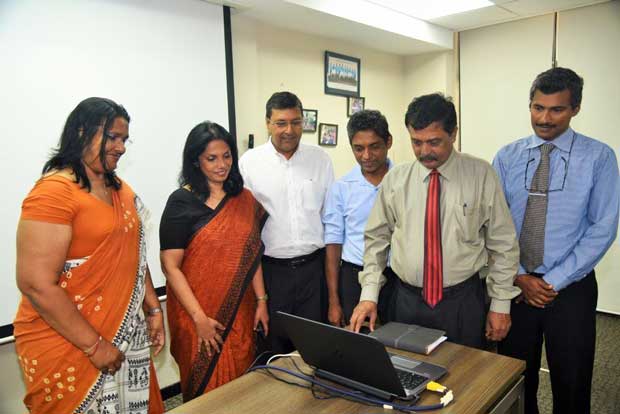 An official website for the Elephant Transit Home (ETH) in Udawalawe, hosted through the Department of Wildlife & Conservation (DWC), and developed and sponsored by the Hemas Holding was launched at the Hemas House among a distinguish gathering from the Ministry of Wildlife, the Department of Wildlife and the Directors of Hemas.
This follows a dire need to bring greater awareness among both the local and international community of this world renowned rehabilitation programme.
Elephant Transit Home (ETH) in Udawalawa is the first and one of its kind in Asia, and the second such rehabilitation programme in the world for orphaned little elephants. The ETH gives an opportunity to these orphaned little elephants to continue living free.
The Elephant Transit Home (ETH) situated close to the Udawalawe National Park, was opened in 1995 as a rehabilitation centre for orphaned little elephants in Sri Lanka. The first little elephant inmate was named Komali. Since its inception this transit home has been a shelter for around 300 orphaned elephants.
They are brought from different parts of the island and looked after at the ETH until they are of an age or fit to survive on their own and then released back into the wilds – to where they belong. While at the ETH, they are nourished, comforted and looked after with love and care, while at the same time with minimum human contact to facilitate easy re-integration into the wilds. This is due to the fact that the ETH's ultimate goal is that, once released, these elephants need to be able to join a herd and live a life as any other elephant born in the wilds would enjoy.
This website www.eth.dwc.gov.lk which was solely developed and sponsored by the members of Hemas Green Club showcases a gallery of four short videos sponsored by Hemas Leisure, Travel and Aviation. This is a 'must see', for everyone with a soft corner for elephants. It gives an insight into the working of the ETH since its inception, a few success stories of the rehabilitation, and what goes on behind the scenes to maintain and look after these little elephants.
A special page has been allocated to Namal, the five year-old elephant who lives at the ETH. Namal is very unique since he is the first ever elephant in the world to have a prosthetic hind leg. Once again the ETH creates history by providing a prosthetic hind leg and giving this elephant a second chance in life.
Once you have browsed this site, we have no doubt that you will look for the Donation Page, for ways and means by which one can contribute towards this worthy cause. Sponsorship of orphaned elephants, donations in cash, equipment for the ETH or volunteer service is listed in the 'Wish List' of the ETH.