---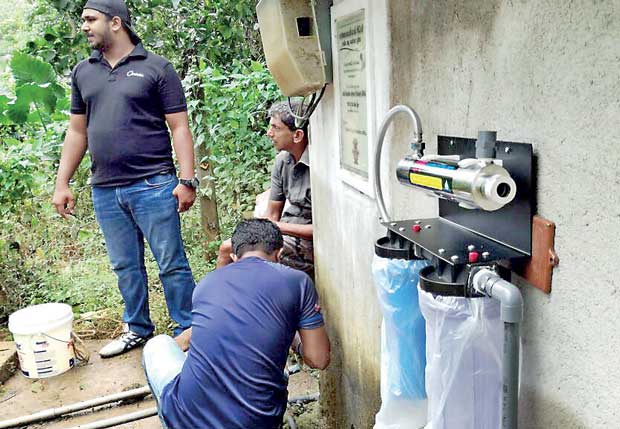 In a bid to support on-going relief efforts in the wake of devastating flooding across large areas in the South Western provinces of Sri Lanka, the Hayleys Group through its environmental engineering services provider, Hayleys Puritas, announced the installation of seven water filtration systems to meet the urgent need for clean drinking water in displaced and affected communities in the Rathnapura and Galle districts.
Comprised of a combined capacity of 33,600 litres/day over 12 hours of operation the treatment plants are estimated to be able to provide clean, safe drinking water to serve the needs of approximately 13,440 people
per day.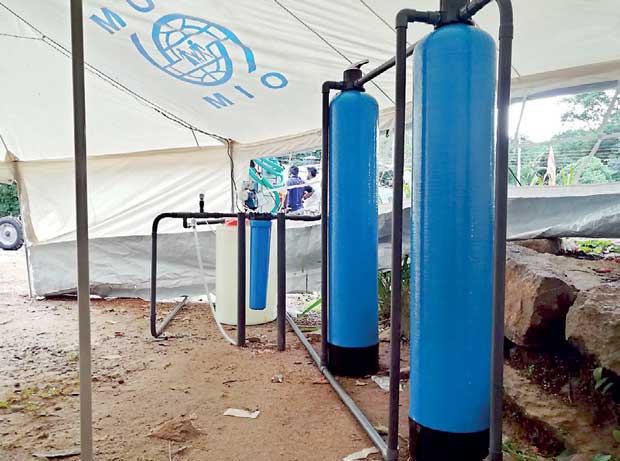 "Our thoughts and prayers are with all Sri Lankans who have been affected by the floods, and with the loved ones of those who have lost their lives in this terrible disaster. The Hayleys Group will work to provide whatever assistance it can in this difficult time and we wish to thank all Sri Lankans who have once again united and stepped forward to help our brothers and sisters in need." Haycarb CEO Rajitha Kariyawasan stated.
Of the systems installed in Parana Thanayamngoda, Gonalagoda and Niyagama in the Mapalagama region, two of the water treatment systems had an installed capacity of 400 litres/hour and another two had a capacity of 200 litres/hour.
A further three water treatment systems were installed in Kalwana in the Ratnapura district with capacities of 1,000 litres/hour, 400 litres/hour and 200 litres/hour with the largest capacity system being installed at a disaster management center to distribute purified water to the surrounding affected villages through a bowser with the assistance of Sri Lanka Army.
Puritas (Private) Limited is an environmental engineering entity specialized in providing water and wastewater treatment solutions for commercials and municipalities and has built over 350 treatment systems in Sri Lanka, Maldives, Thailand, Indonesia and Myanmar.