---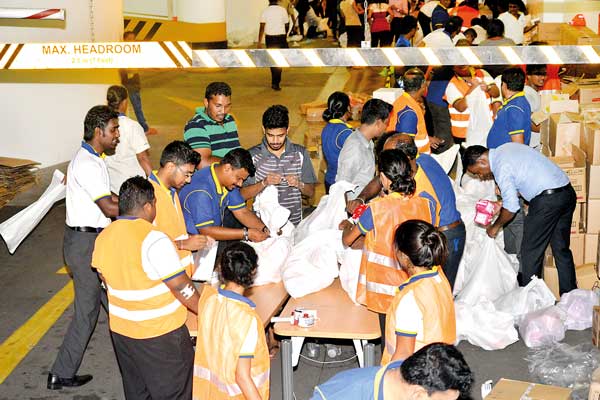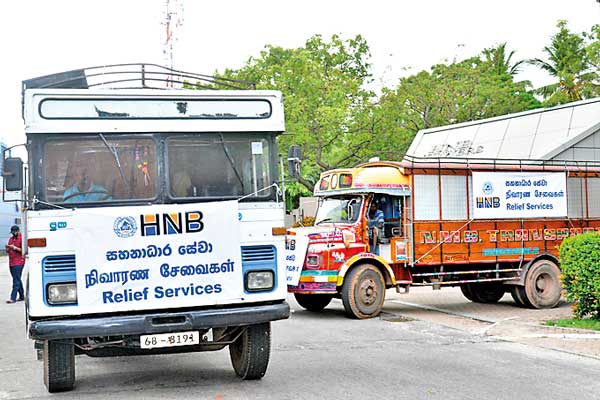 In a timely response to the emergency situation that has arisen in the country largely due to inundation caused by inclement weather, Hatton National Bank (HNB) has taken the initiative to provide relief and assistance to the people adversely affected by this natural calamity of an unprecedented scale.

As a Bank strong in its CSR outreach under the 'HNB Cares' drive, where "Caring for Society" is one of the four pillars depicting its core objectives, HNB has stepped in at this critical juncture to launch the Disaster Management and Relief Fund – 2016 to collect financial contributions from the public to supplement ongoing efforts to provide much-needed relief to those badly affected by the unfortunate situation.

Taking the lead in this salutary endeavor, all members of the Hatna family have joined hands to voluntarily contribute half a day's salary towards disaster relief. In addition, the Bank will contribute an equivalent share in proportion to the funds collected from staff members.

embers of the public are welcome to contribute to the HNB Sustainability Foundation – Disaster Relief Fund –- A/c No. 003010511559. They can walk into any HNB branch and credit funds to this account to channel relief to those adversely affected.

Apart from these efforts, HNB will also divert its Vesak sponsorships towards granting relief to victims of this natural disaster.

An 18 metric tonne stock of essential items collected by HNB from staff and Bank contributions will be sent on Saturday (May 21st) and Tuesday (May 24th) to GA offices for distribution amongst flood victims.