---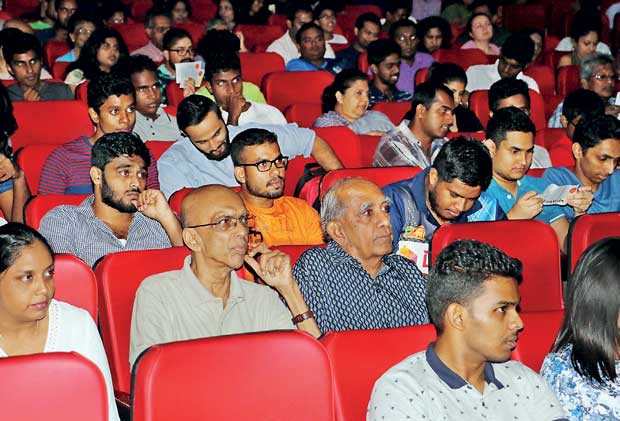 Nihal Senaviratne, Former Secretary General of Parliament (right), Dulan de Silva, Chairman Give2Lanka and Lakmini Wijeysundera, CEO, Ironone (left) were amongst the many who attended the fundraiser
Give2Lanka (Gte) Ltd hosted a successful full house fundraiser on October 29, 2016 at Majestic City, where proceeds from the movie tickets sold to the general public were directed towards HUDEC's initiatives to support the vulnerable in the Jaffna district.
Following the end of the civil war, countless families have been left displaced in the North, struggling to make ends meet. This fundraiser was used to create awareness and collect funds for the provision of 30 bicycles for underprivileged children who endure the daily toil of travelling long distances by foot to reach their respective schools, tuition and other educational activities.
By easing their access to education, something taken for granted by most, Give2Lanka and HUDEC hope to improve Sri Lanka's level of education and sincerely thank all those who purchased the tickets and attended the fundraiser. Give2Lanka runs a crowd funding platform to provide a lifeline for deserving causes addressed by trusted local NGOs, currently covering more than nine worthy causes. The organisation is led by Dulan de Silva, former Executive Chairman of the Berendina Group and supported by two development professionals and four private sector company directors on the board
of directors.