---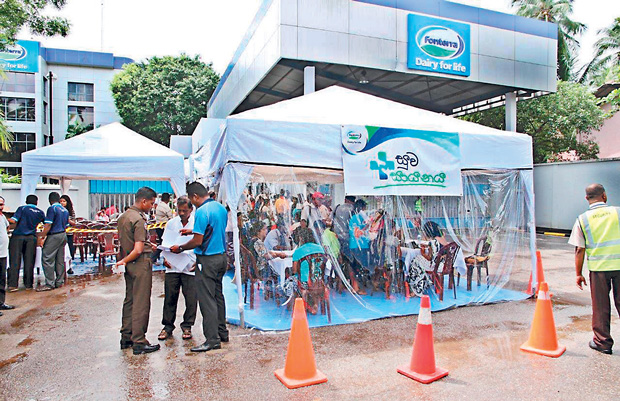 Fonterra Brands Sri Lanka has launched a relief and long-term rehabilitation programme to support its communities in the aftermath of the recent floods, which severely affected hundreds of thousands throughout the country.
Managing Director of Fonterra Brands Sri Lanka Sunil Sethi said, "These floods have devastated the livelihoods of many of our farming families and the wider community here in Biyagama where our operations are located.
"We've been working with local authorities on the ground to help our community to get back on their feet as soon as possible. It's been really moving to see the resilience of the people here and how everyone has united to help those affected," said Sethi.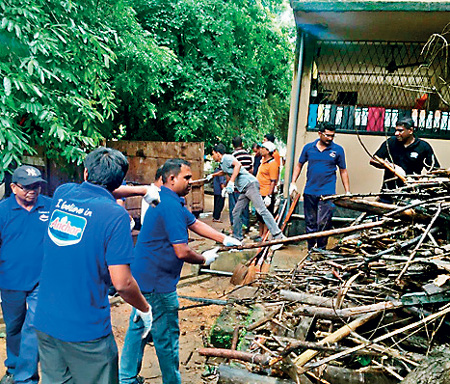 As part of the hands-on, immediate relief efforts to help displaced families in Biyagama, Fonterra Brands Sri Lanka employees served hot meals to over 1,200 families in partnership with the Sri Lanka Navy, and supported the national relief effort co-ordinated by the Prime Minister's office by supplying Anchor milk powder and other essential items.
Local school children too were impacted by the floods, with water and debris restricting their safe passage to school.
"Our team partnered with the Central Environmental Authority (CEA) to help clear debris, stagnant water and fallen vegetation around Biyagama Junior School, enabling the affected children to go back to school the following day. "We have also sponsored the construction of a new parapet wall which was completely destroyed by the floodwaters, and are providing new school bags to 1,500 flood affected school children in Biyagama," said Sethi. CEA Director – Southern Province, Premachandra said, "We greatly appreciate the opportunity to join hands with Fonterra to help get children back to school. We were able to take immediate action to organise and implement this exercise to clear debris and I thank them for their efforts."
Providing medical assistance to ensure the health of the local community has also been a priority for the Fonterra Brands Sri Lanka team.
"Working with the Sri Jayewardenepura Hospital, we organised free medical care and medicine for 600 flood victims with health camps set up in Biyagama and Hanwella for farmer families and other community members," said Sethi.
Dairy farmers in heavily affected areas have experienced crippling effects to their business, losing feed for their herds and deteriorating farm conditions which are putting their animals at risk of illness or injury.
"We have made an immediate donation of cattle feed to keep their businesses running, and we'll be rolling out a more sustainable fodder re-planting strategy over the next few months to help our dairy farmers recover from the impact of the flooding on their land," said Sethi.
Demonstrating the camaraderie amongst Sri Lanka's dairy community, Fonterra's Kiriwaththuduwa dairy farmers made a donation of essential goods to support the more seriously affected Fonterra farmers in Hanwella.